ITL #357   Authenticity and emotional branding: reputation must-haves in 2020

3 years, 7 months ago
(Comments)
Companies that are open, genuine and communicate often have far stronger reputations. By Lena Soh-Ng.
Annual global reputation surveys mark the good work that entire communications departments spend time cultivating. In the 2019 Global Rep TrackR 100 last year, the top three names were Rolex, Lego and Disney. No surprise. Interesting ones were Netflix which made Top 100 for the first time, and Google which slipped out of the top 10.
Unfortunately there are only a limited number of Asian firms. In that global top 100 list, only 12 were Japanese and Korean companies: Sony was ranked 6th, Toyota was at spot 27 and Samsung featured at position 52. Asia's top brands still have a way to go to being recognised, it seems. Alibaba from China, Singapore Airlines and ShangriLa from Malaysia were not featured at all.
Brands have to withstand the court of public opinion, and the question is what are these success parameters?
Walk the talk
Besides being a high quality luxury watchmaker, Rolex has committed to long term philanthropic programs to make the world a better place. The Rolex Mentor and Protege Arts Initiative has, since its launch in 2002, brought together masters and young artists for mentoring and creative collaboration. Rolex also rewards Enterprise through individuals that advance human knowledge, protect cultural heritage and preserve natural habitats. Rolex does not stand on good watchmaking alone.
Lego scores with a strong and relevant brand narrative on its mission of education and sustainability. Lego group's CEO Niels Christiansen explains that "Our mission is to inspire and develop the builders of tomorrow. We do this through play which gives children skills to imagine and build a brighter future. And we do it through working hard to have a positive impact on the environment and our communities." Lego's commitment is to make bricks out of things that can be grown again or recycled and has set 2030 as the deadline to achieve this.
Netflix's disruptive approach to media services is not just about growing memberships or storytelling. As Harvard professor and architect of President Obama's field campaign Marshall Ganz said, Netflix has perfected the "Story of Self, Us, Now."
Netfllix is working on interactive content such as a recent episode of Black Mirror, 'Bandersnatch', where the viewer chooses their own adventure. There are more Netflix shows now that evoke compassion and create a connection, rather than just telling a story. This is certainly true of shows like The Crown, House of Cards and The Punisher.
All three companies share a mission beyond product excellence: whether it's protecting cultural heritage or giving skills for a brighter future.
One important observation about Reputation Management came from Larry Fink, CEO of Blackrock in his annual letter to CEO's. He reflected that, "We see many governments failing to prepare for the future, on issues ranging from retirement and infrastructure to automation and worker retraining. As a result society is increasingly turning to the private sector and asking that companies respond to broader societal challenges. Society is demanding that companies serve a social purpose. To prosper over time, every company must not only deliver on financial performance, but also show how it makes a positive contribution to society."
Invest in emotional branding
Kudos to tech giant Alibaba group which launched a 10 billion yuan (US1.51bn) fund to be spent over five years, to support China's ambitious poverty alleviation campaign. Employees take part in poverty relief projects and the Taobao village concept of rural e-commerce hubs teach farmers to engage in online sales of farm produce and local specialties.
More than 38% of Apple users said they "can't live without" the brand's products. Apple led the pack in 2014 when it introduced the heart tracking feature and has improved it with each new Apple watch introduction. The latest 4th gen watch can monitor hard falls and has an ECG app. Users talking about how it has saved their lives have been featured on video. It's no wonder Apple products have a premium price point.
DBS Bank headquartered in Singapore pursues customer intimacy through its advanced digital app. Apart from easing cashless transactions, the bank sends out a message to offer a variety of perks such as magazine subscriptions on birthdays. During the Chinese New Year, the bank shows its understanding of the local custom of giving new bank notes in red packets. In an email it sent out, customers can choose the denominations they wish to get new bank notes in and the number of red packets required, all done on a phone app.
All three companies show that the challenge that reputational management faces today is that mere giving is not the solution, and the question is how brands need to arm themselves strongly in the area of emotional branding.
CEO activism shows brand authenticity
US fast food chain Chick-fil-A restaurants have the practice of being closed on Sundays in keeping with the founder's Christian faith. The sense of community it has created among staff and customers has received praise from the media. It doesn't hurt the bottom line either because sales keep growing and the company is now the third largest restaurant chain in America, surpassing Burger King and Taco Bell.
When the Singapore franchisee for Gong Cha bubble tea chain took over two years ago, the CEO felt strongly that there was room for the brand to offer a healthy range alongside the top sellers. Gong Cha launched 13 healthier choice teas, certified by the Health Promotion Board and is one of the top brands in an extremely competitive industry.
The Global Trust Barometer for 2019 found that 71% of employees believe it is critically important for "my CEO" to respond to challenging times, but their trust must be earned through more than "business as usual".
Standing up when brands are under attack
About six months ago, Starbucks temporarily closed more than 8,000 cafes in the US to train staff on racial bias. This followed an incident where two black men were arrested in one of the company's Philadelphia cafes. Staff accused the men of trespassing, despite their explanation that this was a business meeting, and the police were called in. As soon as it was announced, there was a statement from founder Howard Schultz, "I think what has occurred was reprehensible at every single level." How did this affect the brand? It didn't. Starbucks' price quote on the NYSE was at an all-time high in September 2019.
Have a Reputation Management plan
Trust and Credibility: companies that invest in careful thought and planning of their reputations as well as continually communicating their views, build relationships with their consumers, investors and the public. This is particularly important when a company has to defend itself, especially in this era when others can supplant the brand's rhetoric, because of rumours and fake news.
Although reputations are easy to destroy, there are some success parameters that brands can look out for: building on the principles of a vision for the long term, constructed so that it's stackable with opportunities to grow in multiple fronts, and having strong emotional appeal.
The Reputation Institute summarises it well, "Companies that are more open, more genuine and communicate more often have far stronger reputations."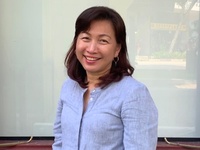 Forward, Post, Comment | #IpraITL
We are keen for our
IPRA Thought Leadership essays
to stimulate debate. With that objective in mind,
we encourage readers to participate in and facilitate discussion.
Please forward essay links to your industry contacts, post them to blogs, websites and social networking sites and above all give us your feedback via forums such as IPRA's LinkedIn group. A new ITL essay is published on the IPRA website every week. Prospective ITL essay contributors should send a short synopsis to IPRA head of editorial content Rob Gray
email
Share on Twitter
Share on Facebook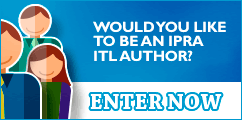 IPRAOfficial