ITL #47 Social media crisis: what's your excuse for ignoring the danger?

9 years, 11 months ago
(Comments)
Many organisations still have their heads in the sand when it comes to social media crisis planning – and as a result are inviting damage to their reputation. By Dennis Landsbert-Noon and Marek Zaremba-Pike.
With the eruption of each new social media crisis, LinkedIn pages around the globe are flooded with 'five-point plans' from a plethora of self-proclaimed crisis gurus offering advice on how to learn from the latest debacle.
Despite this deluge of free counsel from gazillions of PR professionals, many leading brands and organisations – and prominent public figures – still resolutely fail to implement even the most basic 'Social Media Crisis Communications 101'? Why? Here are their top five excuses – and why they're wrong.
Excuse 1: Crisis? What crisis?
Don't kid yourself. One mistake is all it takes. After British Airways lost his father´s luggage, businessman Hasan Syed didn´t just tweet his complaints at the company. He paid for a '
sponsored tweet
' to broadcast his frustration directly to all of BA's 302,000 Twitter followers. "Don´t fly @BritishAirways,"
Syed tweeted
, "Their customer service is horrendous."
Of course the story didn't just remain confined to Twitter, but made unpleasant headlines for BA all around the world – and raised a gleeful three cheers from everyone who has ever landed in a strange country after a long flight without a stitch of clean clothing to their name.
Similarly, musical tastes notwithstanding, not many people will have heard of the Canadian country music band, 'Sons of Maxwell.' But an unscientific online comparison reveals that while a Google search for the band name only returns 67,500 results, a YouTube clip of their hit song,
United Breaks Guitars
, (a self-explanatory ditty about negligent baggage handlers and deeply unhelpful customer services) has a staggering 13.4 million views.
There is simply no predicting how, where and who will spark the next viral crisis. In a social networking world once dominated by Facebook, there is now a mushrooming number of platforms that can carry a client´s message – or sprout a crisis. No company is perfect; we all make mistakes. So Step One, perhaps the most important of all, is simply to admit that, at some point, you will face a crisis on social media.
Excuse 2: We have procedures in place
Quite so. And, hand on heart, how many of your communications team can honestly say they know where this crisis document sits on the office server? How many have read and inwardly digested it? How many times have you practiced a 'crisis'? You wouldn't skip a fire drill, after all, would you?
Having robust crisis procedures is vital (of course) and we PR folks spend vast amounts of time flying to different parts of the world to help clients develop them. But having a crisis manual somewhere in the system is not a cure-all. Can you confidently answer the following: Who will handle your social media accounts in a crisis? What will that person be allowed to write? Will they need approval for every post? What will the messaging be? Will you have more than one person responding to posts? What posts will you proactively distribute?
And even before your 'emergency' strikes, the first step of crisis preparedness is to be communicating when there is no crisis. This includes building relationships and having regular conversations with journalists, commentators, bloggers, 'tweeps' and other media who matter to your organisation. Are they your friends, or are they, as Kåre Valebrokk, former editor-in-chief of Norway's TV2 commented, "the people that come down from the mountains after the battle is over, to kill all the wounded". Journalists are avid users of social media and scour their feeds for stories – you need to work with them both on- and offline.
Being prepared means being attentive to all your stakeholders and customers on Facebook, Twitter, YouTube and whichever other social media channel is important to your business. Thousands, even millions, of people can tweet your story. But the real challenge is to identify the hundreds – or perhaps even just a handful – who will really drive the conversation.
Yes, it is a lot of work and (probably) involves a lot of budget. But there's no point in investing when a crisis hits. It's too late then and may even make things worse. If you accept that at some point you will have a crisis, then logic should tell you to start investing right away.
Excuse 3: Being on social media exposes me to risk
Yes it does, probably. A story often quoted is about 21-year-old Poppy Rose Cleere, who was in charge of HMV's twitter account @hmvtweets and who, after the firm's demise, went rogue on the official account, revealing: "We´re tweeting live from HR where we´re all being fired! Exciting!" Her next post read: "There are over 60 of us being fired at once! Mass execution of loyal employees who love the brand. #hmvXFactorFiring." Yes, awkward. But at least part of this crisis was due to the social media 'illiteracy' of the HR executives making those redundancies.
It is also true that part of the effectiveness of Hasan Syed's promoted tweets (above) was that they targeted British Airways Twitter followers directly. In other words, BA had handily gathered together a ready-made audience for Syed to communicate with. It is an interesting example, because BA is normally quite social media savvy: it has had a fair amount of success using social media, particularly with its YouTube channel's
A Ticket to Visit Mum
video. Is this an example of their success being turned against them?
No. It is clear that, despite BA's savvy, this was a systemic hiccup of social media 'stupidity'. More than eight hours after the original posting and after the tweet had been picked up by news media around the world, the airline finally tweeted back: "Sorry for the delay in responding, our twitter feed is open 0900-1700 GMT." Well, sorry straight back at you, BA: social media is 24/7.
The airline went on to compound its error by showing a complete lack of sympathy to Syed and even failing to check basic details such as whether he was following BA.
In any cost-benefit analysis, intelligent engagement with social media wins hands down – after all, do you avoid email simply because there is a risk that someone might hack it? In a nutshell, people are going to communicate about your organisation – and so influence perceptions of it – whether or not you are part of that discussion. And if you won't engage, well, you won't get your message across.
In any crisis, online or otherwise, it is vital to keep your clients updated continuously. It doesn´t matter how many people are tweeting or sending you Facebook status updates, try to as many of them as you can personally (with an @ Twitter handle every time). This will take serious amounts of resources, but it is worth it. Your efforts will be appreciated.
Here, it is worth touching briefly on that much over-used example of BP's communications (or lack of) following the Gulf of Mexico disaster. At the time, BP had no social media engagement to speak of, no stakeholder relationship on which to draw and a small and inexperienced social media team, which did not know how to react in a crisis.
Someone else did though. More than three years after the Deepwater Horizon spill,
@BPGlobalPR
remains an active spoof satirical twitter account with 140,000 followers. The
@BP
handle is owned by a "Googler, tinkerer, hacker, husband, father, and chronic early adopter" according to his profile. A simple search will reveal the wealth of 'Gulf oil spill' twitter accounts, Facebook pages, blogs and news stories. BP finally did get its act together – but how much better could it have responded if it had used social media properly and sensitively much earlier?
By contrast, as an example of a text-book social media response to a potential crisis, when news started circulating about a 'bomb blast' during its Annual Meeting in Davos the World Economic Forum immediately took to Twitter to take the bang out of the explosion and tweeted that a small firework had been set off at the back of a hotel in town.
Crisis instantly averted
! Speed was essential – a press conference an hour later would never have stopped the rumour mill from turning.
Excuse 4: We can't communicate until all the facts are known and we understand all the legal implications
Today, bad news flies faster than ever before. Within just seconds of
US Airways Flight 1549
crashing into the Hudson River, the news, together with photos, were being shared on social media all around the world.
In all this instant chaos, it is never possible to gather all the facts immediately. But delaying communications, for whatever reason, will most likely be interpreted externally as either demonstrating a complete lack of concern, or internal incompetency, or just an attempt to stonewall. Whatever, it never looks good and it is never a good idea.
Once trouble comes knocking, it will be completely impossible to control some of the online maniacs who gather like vultures around any social media crisis. In a crisis, you will be deluged by rumour, malice, ignorance and gullibility, all masquerading as 'the truth' and overwhelming the very, very few informed contributions.
If you don't communicate straight away, there will be millions of idiots who will happily do it for you leaving you with an even bigger mess to clear up.
As soon as you have an idea of the precise nature of the crisis, don't delay telling your customers, stakeholders, or even voters, even if at this early stage your information is incomplete. Offer confirmed facts and remedial actions, or even just a clear explanation why specific information cannot be provided (or at least not yet).
Trying to cover up, or delaying your response, will only result in even more criticism than for the problem itself. But if your key stakeholders see that you are taking the problem seriously, they will give you the time to act.
Excuse 5: We must protect our corporate image
So many organisations completely miss the irony of this excuse. Failing to communicate, or worse, trying to suppress negative communication, is exactly what causes maximum damage to a corporate reputation
.
Burying your corporate head in the sand simply does not work and has been demonstrated time and again. Applebee's (a US restaurant chain) is a classic example. Chelsea Welch, a waitress at an Applebee's restaurant in St. Louis, Missouri, posted an image of a customer receipt on Reddit. On it, the customer, the pastor of a local church, had scribbled a humorous moan about the 18% service charge, saying "I give God 10%, why do you get 18?"
Applebee's instant response was to fire Welch. Then the chain compounded its error by trying to delete all negative comments and blocking users who criticised the sacking on the Applebee's Facebook page. Needless to say, this turned up the heat in the kitchen exponentially. An all-out online bun-fight ensued, with a proliferation of Facebook pages
campaigning for Welch to be given her job back
, or for a boycott of Appleby's.
No matter how much you love your organisation, you still need to listen to and engage with complaints. Never suppress them! Ever!
That applies equally to high-profile individuals, as both the Manchester United footballer
Ryan Giggs
and the BBC presenter
Andrew Marr
found out to their cost when they tried to apply super-injunctions to prevent public revelations of their infidelities. Determined to unmask what was seen as hypocrisy, the 'twittosphere' went into overdrive, with thousands revealing their identities and so turning what might only have been a 'one-day wonder' into perfect media storms.
No more excuses
Social media is not a new phenomenon. It started way back in the 1980s (some geeks might argue even earlier) and by the 1990s was full-steaming ahead. Two decades later, it is time to accept that, for better or worse, social media is unavoidable – and to stop making excuses for doing just that, or for making the most basic of errors when engaging with it.
Thought Leader Profile
Dennis Landsbert-Noon is a Managing Director of Burson-Marsteller and Chairman of its Europe Middle East and Africa (EMEA) Sports Practice. He had a 20-year career in media before joining the PR firm, where he has led international communications campaigns for Olympic bids and international sports federations, as well as governments and a variety of global commercial clients. Marek Zaremba-Pike is an Associate at Burson-Marsteller's Government Relations team in Brussels and a member of the EMEA Digital Practice. He has supported clients from a range of sectors with their communications and social media outreach both in Brussels and in global campaigns.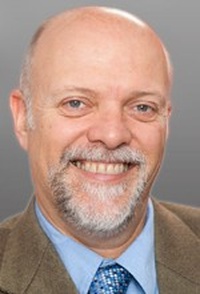 Forward, Post, Comment | #IpraITL
We are keen for our
IPRA Thought Leadership essays
to stimulate debate. With that objective in mind,
we encourage readers to participate in and facilitate discussion.
Please forward essay links to your industry contacts, post them to blogs, websites and social networking sites and above all give us your feedback via forums such as IPRA's LinkedIn group. A new ITL essay is published on the IPRA website every week. Prospective ITL essay contributors should send a short synopsis to IPRA head of editorial content Rob Gray
email
Share on Twitter
Share on Facebook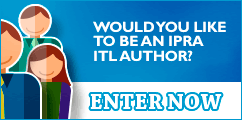 IPRAOfficial