Linking Arts and Brands

12 years ago
(Comments)
Arts & Culture has become a key communications platform in China and Asia, writes Jean-Michel Dumont.
It was an unforgettable night in 2001. Those who attended the performance knew it was a defining moment for China's opening up to the outside world. The Three Tenors, Luciano Pavarotti, Placido Domingo and Jose Carreras performed at the Forbidden City in Beijing. To have the Three Tenors at the amazing venue was a major coup. One of the major sponsors was Audi – and many of its key customers, distributors and partners were part of the VIP list.

Audi continued a string of sponsorships which included working with China's most famous chorographer Jin Xin, sponsoring the musical show Cats and the Beijing International Music Festival. Instead of following the norm at that time of sponsoring sports events like golf or tennis, Audi recognised that arts and culture is not only a great platform for promotion, but one that can build emotional bonds with its stakeholders and consumers.

Once Audi understood the significance and power of such a platform, it became easy for us as their PR agency to pair them with appropriate involvement in the arts. We identified, negotiated and leveraged different sponsorships and these became an integral part of their communication strategy.

People can be passionate about arts and culture and it is a wonderful way to connect the brand to consumers. It is also a medium that can communicate values or messages that other mediums cannot − reaching directly to people's emotions. Most clients understand this but the main issue is to get the right connections and the know-how to leverage them. The values of the corporation need to match with the aspirations and interests of its stakeholders, and the artistic medium can be a bridge to bring these together.

Changing landscape

Our 60 years of global experience in the arts and culture field has helped us see and understand the changing Asia landscape in that area. Besides Audi, we have worked with clients from Volkswagen to Hermes, from Citibank to Swire Properties to develop arts platforms to suit their specific needs. Whether it is a technology, healthcare or an automobile company, finding the right artistic properties for the companies to communicate their message is the core to reaching the hearts of consumers.

Different clients in different sectors have different goals and want different channels of communications to be leveraged. The arts and culture scene, through its diversity, can achieve this, reaching out to different target audiences through media, hospitality programmes or direct involvement. Sponsorship could be a rock concert, a classical evening of opera or dance, a contemporary art exhibition, a cutting edge technological artistic show or perhaps a more personal touch with a renowned artist's master class or a celebrity endorsement.

In Beijing last year for example, Ruder Finn worked on The Creators Project, organized by VICE, a global media company in partnership with INTEL. It was a groundbreaking cultural initiative bringing together both online and offline leading international and local artists in music, art, film, design and architecture, showcasing how technology is used to push creative boundaries. A great technology communication platform!

The art of hospitality

Luxury brands have also long realized the art value of their products, often including celebrity-related activities for their High-Net-Worth consumers. Cartier has positioned its jewellery several times as art pieces by displaying them in museums across Asia, ensuring that the brand is linked to the best things in life. The hospitality side of these events adds to a closer connection between the brand and its consumers.

Volkswagen China, took it a step further by linking arts with environmental issues as well as brand awareness. Called the Museum Hopping program, it launched its first global pilot E-Fleet in Beijing, providing visitors with free shuttles to and between the three main museums in the capital, creating a direct association between the brand and its support to the local community.

Asia has shown resilience throughout the global economic crisis and is a growing influence in the international marketplace. In recent years, the vibrancy of the arts and economic growth has made the linking of arts with brands a major PR platform and nowadays clients are putting aside a budget for this channel of communications.

Investment in Asia

Arts organisations around the world have also noticed these changes and are putting more emphasis on Asia, and we have also seen a trend of more global art entities investing in Asia and communicating to build awareness or attract visitors and sponsorships. The opening of the Ullens Center for Contemporary Art (UCCA) assisted in positioning Beijing as the centre of Asian contemporary arts just before the Beijing 2008 Olympics. The 2010 Shanghai World Expo was also a strong platform for communications. By promoting cross country cultural exchange, the Victoria & Albert Museum demonstrated that they were the biggest lenders to the Expo while enticing Chinese tourists to visit the museum when in the UK.

Increasingly, cities and countries are also playing the cultural card to help in their positioning and competition with each other. While Hollywood and Broadway have long played that role for the USA, and France has historically allocated budgets for cultural outreach, an increasing number of places are investing heavily in cultural infrastructure – with urbanism very much a part of the scene when an architecture feature makes its mark on a city.

Over the last decade, cities such as Guangzhou have called in Zaha Hadid, the world's most celebrated architect, with whom we worked to launch the innovative Guangzhou Opera House whose design is inspired by two rocks in a stream. Beijing commissioned Herzog & de Meuron for its Olympic stadium and Rem Koolhaas for its CCTV building.

The place to be

City branding is using arts and culture to communicate vibrancy, excitement and the sense that this is the place to be. We have also provided services to both institutions and government agencies including the Hong Kong Design Centre (HKDC), Beijing Music Festival, Singapore Art Museum and Singapore Biennale to position their host cities as attractive tourism and relocation destinations.

For instance, The Hong Kong Design Centre, a government funded entity, positioned the city as a creative hub with a multi-faceted program during the World Expo, promoting the energy, style, innovation and branding power of Hong Kong designers. The Year of France in China showcased many features of that country by bringing in several arts and cultural events as well as highlighting artistic aspects of the luxury sector.

Nowadays, companies and countries need to touch people's hearts and passions as they want more personal engagement with something memorable. When a business embraces the arts besides its core offerings, it brings it to a different level in people's eyes. We understand that and increasingly we see it happening in Asia. What we have done in the past years gives us a wider perspective to represent our clients with a deeper and greater degree of effectiveness, assisting them in building stronger bonds and positioning with their stakeholders.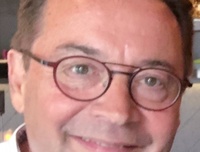 Forward, Post, Comment | #IpraITL
We are keen for our
IPRA Thought Leadership essays
to stimulate debate. With that objective in mind,
we encourage readers to participate in and facilitate discussion.
Please forward essay links to your industry contacts, post them to blogs, websites and social networking sites and above all give us your feedback via forums such as IPRA's LinkedIn group. A new ITL essay is published on the IPRA website every week. Prospective ITL essay contributors should send a short synopsis to IPRA head of editorial content Rob Gray
email
Share on Twitter
Share on Facebook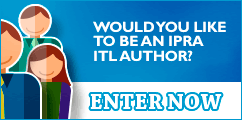 IPRAOfficial