Thought Leadership Essays
Viewing posts from October, 2006
By: Gerry Griffin 13/10/2006

Gerry Griffin offers some excellent advice on fine-tuning corporate messaging.
By: Andy Green 13/10/2006

How you think shapes all your communications. You are a living brand, says Andy Green, and this is at the heart of your success as a communicator.
By: Rob Gray 13/10/2006

Robert Gray picks out some telling findings from a hugely ambitious global opinion research project, before ruminating on an IPRA e-group discussion on the meaning of coconuts. Yes really, coconuts!
By: Michael Goodman 13/10/2006

Michael Goodman talks us through a benchmarking study on Corporate Communication in Greater China before addressing the role of business in public diplomacy.
By: Rémy Debrant 13/10/2006

With specialist PR agencies merging to boost their scale and ad agencies devoting greater resource to their PR operations, the French marketplace is maturing. Rémy Debrant reports.
By: Julia Cartwright 13/10/2006

The American Legacy Foundation battles the tobacco industry to keep teens from smoking. Julia Cartwright explains how.
By: Brendan Bracken 13/10/2006

Great communication has been an 'essential lubricant' in the rapid progress of the Irish economy. By Brendan Bracken.
By: Martin Bostock 13/10/2006

Martin Bostock says the key to promoting technology to consumers is to focus on practical benefits and entertainment value ahead of jargon and product features.
By: Jean-Pierre Beaudoin 13/10/2006

The growth in foreign ownership of major businesses has generated both cultural and communications challenges. Jean-Pierre Beaudoin says PR practitioners must increasingly take into account the 'global map' of their cleints.
By: Nicholas Barnett 13/10/2006

The majority of PR measurement tools are inadequate, argues Nicholas Barnett. More sophisticated navigational software is required.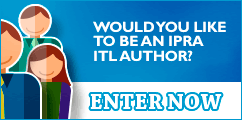 IPRAOfficial