Thought Leadership Essays
Viewing posts from October, 2006
By: Loula Zaklama 13/10/2006

Loula Zaklama says that now more than ever it is the role of PR practitioners to communicate values, truth and understanding, across the globe.
By: Daniel Verpeaux 13/10/2006
Daniel Verpeaux pinpoints the major challenges facing communications groups and along the way identifies parallels with the business changes affecting large retailers.
By: Jim Surguy 13/10/2006

If information is controlling you rather than the other way around, it is time to take serious action for the sake of business effectiveness and your personal life. Jim Surguy suggests seven steps to a clearer super highway.
By: Antonio Rodrigo Sanmartín 13/10/2006

Corporations are on the whole getting better at communicating with their employees. Nevertheless, says Antonio Rodrigo Sanmartín, most still have a long way to go when it comes to sharing information effectively and fostering loyalty.
By: Dave Robinson 13/10/2006

Despite the recent conflict in Lebanon, demand for PR continues to develop strongly in the Middle East. Dave Robinson paints a picture of revenue growth and increasing campaign sophistication.
By: Sara Render 13/10/2006

Change management programmes can hit trouble very quickly if objectives and implications are poorly communicated. By Sara Render.
By: Juan-Carlos Molleda 13/10/2006

Juan-Carlos Molleda outlines the Public Relations trends he discerns across Latin America and the Caribbean.
By: Sconaid McGeachin 13/10/2006

The PR sector in Turkey is booming. Sconaid McGeachin is optimistic about business prospects in a market where the demand for PR services is evolving fast.
By: Anna Krajewska 13/10/2006

Italian-owned Polish car parts manufacturer Toora listed on the Warsaw Stock Exchange as a new regulatory framework came into force. Anna Krajewska talks us through the PR for a highly successful flotation.
By: Greg Haas 13/10/2006

Porter Novelli and Watson Pharma partnered with PRtrak, a division of VMS, to develop a media analysis approach that would demonstrate return on PR investment and help shape messaging strategy for OXYTROL, a skin patch prescription medication for overactiv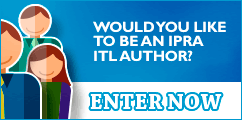 IPRAOfficial