Build A Coherent Internal Brand

17 years, 1 month ago
(Comments)
Corporations are on the whole getting better at communicating with their employees. Nevertheless, says Antonio Rodrigo Sanmartín, most still have a long way to go when it comes to sharing information effectively and fostering loyalty.
Inforpress has always had a special interest in the development of the internal communication area of the Spanish market. With a media partner, we founded a magazine specialising in Human Resources. "Capital Humano"(Human Capital) – known as "Observatorio de la Comunicacíon Interna e Identidad Corporativa" – has the highest print run for a magazine of this type in Spain.

Among other activities, the Observatorio has continued with a project that was developed originally by Inforpress: assessing the internal communication status of Spanish companies. Last year it produced the fourth Internal Communication Study Inside Spanish Companies. The study brings us to an unquestionable conclusion that over the eight years since we started research in this field, internal communication has become consolidated as a tool in the management of companies.

During these years we have made it possible to move from theory to practice. However, there is still a long way to go because when you make advances new necessities emerge.

Information Access
A few years ago teams were content just to improve their access to information, which was considered a powerful source for the few that knew how to use it. Nowadays, that is not enough.

Contributors want to communicate rather than inform and that means they must participate. Leadership – explaining to executives why a company should carry out a plan – by involvement in teams makes a difference to a company's competitive capacity. That is why this time we have focused the study on executives and the internal brand. Both are the keys to internal communication.

The study shows that the function of internal communication is getting more and more professional. Big companies have people in charge of internal communication and they have internal communication plans.

Yet sometimes these plans are not directed and do not define the message, strategies, processes and actions, especially the forgotten indicators. These plans seem to be reserved for big companies such as Telefónica.

Inforpress and Telefónica have collaborated together in the creation and development of its Internal Communication Director Plan for the entire group worldwide; they have at least made the effort to arrange and to define certain agreements. The Telefónica Employee web page as a tool is a consolidated key that guarantees that information flows, power is distributed and also the facilitation of participation. The tool is now undertaking a new challenge: an integration and participation challenge.

CEOs And Intermediaries
Chief executive officers are so important in companies, but they are not the only ones with importance in internal communication. We need 'intermediaries'. For years we considered them to be one of the problems for internal communication, and accused them of being a barrier that prevented the flow of information. We now know that we need intermediates, but that they also need our help.

Responsibility without help can become a burden that our intermediaries do not have to accept. This fact requires an investment in training in team management, motivation and leadership, but also in basic communication abilities on a day-to-day basis, where credibility is acquired and success is built on.

At the same time the communication department, along with the chief executive officer's support and commitment, has to define what it expects from the intermediaries. It must set up the communication process, create and augment materials and create content to help. Moreover, it must also ensure that a collective commitment to communication exists. The cascade communication campaign carried out by Inforpress for Heineken in Spain is a reference point.

Values And Perceptions
Internal brands add and bond values and perceptions. What staff know and how they feel about their company is something that we have not studied enough. More has to be invested in this area.

If our brand is one of our external sales motors, the one that generates relationships, it might also be able to do it in an internal context. It is vital to start at the beginning: its definition; measuring what different parts of the company think/feel about it; and its communication and its evolution.

External brands are applied to different audiences – consumers, suppliers, institutions – in their dealings with the company and its products. But the brand relationship concerning employees differs as it is continuous, hour after hour. Incoherence will weaken the brand, so a strong project is needed.

Internal Communications Challenges
In consequence, the biggest challenges posed concerning internal communication within Spanish companies in the next few years are the following:

• Defining the internal brand and working on its implementation, taking into account that relationships between workmates and managers/bosses day after day creates perceptions.
• Involving the chief executive officers and intermediaries in sharing information; remembering common objectives; inviting contributors to collaborate and also to listen to them by transmitting ideas, worries and proposals effectively.
• Determining the role of the employee web page, increasing participation and accessibility and developing the communication spaces that answer the interests of the contributors.
• Researching, in order to improve internal communication; being able to address new situations and give renewed momentum to projects that are static.
To continue making progress, we give the following advice:

• Promote specific Internal Communication Departments. Support and provide them with professional qualified services with complete competence in these functions.
• Create strategic plans. Communication is not based on doing a lot or few things, it is based on taking decisions, making commitments; creating processes and tools and evaluating their impact. For these reasons, it is necessary to investigate, align the business strategy and measure results. This is the only way to transform companies through communication at a pace that is required nowadays.
• Change communication into a "transversal" responsibility of the organisation. Prepare departments to coordinate and support the employees and executive directors in order to make them assume their roles in internal communication. The department must act as a facilitator, organizing the communication function and providing support. It should not substitute those who must assume internal leadership.
• The performance of communication must fall on all command channels, assuming responsibilities as part of one's everyday role. In order to obtain a greater agreement with the executive directors, a directive training system oriented towards communication of abilities is imposed.
• Manage to involve employees. Without employee participation nothing works. The level of participation in the design and execution of internal communication projects will be directly proportional to levels of satisfaction achieved and their effectiveness.
• Define and develop the internal brand, remembering that its impact does not just fall on the employees but on all the company's stakeholders.
The highest level of management involvement is required and necessary in all these projects. Developing some open communication values is essential and these should be diffused using IT technologies and networks.

In conclusion, internal communication falls into the management of teams and the employees' motivation, and therefore into the objectives and profitability of the organisation. Internal communication integration within the company's strategy is essential to survive in a competitive environment.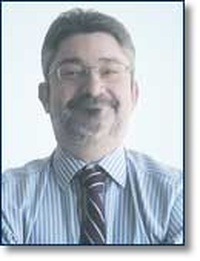 Forward, Post, Comment | #IpraITL
We are keen for our
IPRA Thought Leadership essays
to stimulate debate. With that objective in mind,
we encourage readers to participate in and facilitate discussion.
Please forward essay links to your industry contacts, post them to blogs, websites and social networking sites and above all give us your feedback via forums such as IPRA's LinkedIn group. A new ITL essay is published on the IPRA website every week. Prospective ITL essay contributors should send a short synopsis to IPRA head of editorial content Rob Gray
email
Share on Twitter
Share on Facebook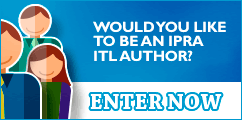 IPRAOfficial