Toora Tests Revamped IPO Process

16 years, 7 months ago
(Comments)
Italian-owned Polish car parts manufacturer Toora listed on the Warsaw Stock Exchange as a new regulatory framework came into force. Anna Krajewska talks us through the PR for a highly successful flotation.
The challenge was to educate the Polish media and investors about an unknown Italian company, to convince them to buy its shares when they were listed on the Warsaw Stock Exchange. In addition to this learning process, newly appointed securities regulators were learning how to implement new European Union regulations, and the executives of Toora Poland, a manufacturer of aluminium wheels and other car parts, were learning about the pitfalls of communicating information as leaders of a publicly traded company.

Within four months the company's message, 'Aluminium is the future of the automotive market,' was known to investors around the country, who subscribed for 10 times the number of shares being sold in Toora's initial public offering.

NBS Public Relations was chosen to find a solution to this challenge and to support the IPO. The company had been created just a few months before by a merger of two units with separate brand names, and thus was practically unknown in Poland. A successful IPO would be impossible without extensive PR work. We needed to build a strong market image while explaining Toora's strategy, the market and its growth prospects. In view of its Italian ownership and relatively short presence in Poland, we also had to focus on the Toora Group's planned investments and production commitment.

We decided to emphasise a number of compelling themes. Toora started its operations in Poland by following its customers, the world's leading automotive companies, and the country had become Toora's main operating market in Central and Eastern Europe. Its two years on the Polish market had been a story of constant expansion, and of job creation. That's an important point in a country with an unemployment rate around 17%, the highest in the European Union.

Quarter Century Of Experience

Toora Poland had a small share of Poland's fragmented market for car parts, so we focused on the company's 25-year international experience, and the specialist knowledge and skills that made it a highly-regarded supplier of high-end car components.

Creating the right benchmarks was essential. We wanted to avoid any comparisons with the Polish metals sector, where valuations are low, so we focused on the automotive market. But there was another wrinkle: since the country joined the EU in May 2004 and duties on imported new cars disappeared, sales of new cars in Poland had been dropping steadily - and the share prices of Warsaw-listed automotive companies were dropping too. Our task was to show that it was domestic car production, not sales, that determined Toora's growth prospects. And production was rising.

The market for aluminium car components is growing dynamically on a global scale, but it was relatively unknown in Poland. Our challenge was to highlight the market's prospects for growth based on the unique properties of aluminium, which make it an excellent substitute for steel. Aluminium is light, strong and produced in an environmentally friendly way, ideally positioning it as a 'product of the future.'

Poland's political and economic situation was yet another important factor. Toora Poland's IPO coincided with parliamentary elections, which prompted personnel changes in the Polish Securities and Exchange Commission. The laws regulating the capital market had just been harmonized with EU rules, and Toora Poland was the first company to list using the new legal framework.

Media Strategy
We addressed the target groups mainly through media - print, radio, television and online - as well as organizing investor meetings for management-board members. We established contacts with the Polish Information and Foreign Investment Agency, which presented information on Toora Poland on its website and in its newsletter. We also distributed posters and leaflets with information on the IPO for retail investors.

The three-phase promotional campaign lasted for four months, from mid-August to mid-December 2005. We spent the first two months developing messages and supporting materials. We prepared a press pack and press releases on the IPO plans and the submission of the prospectus, along with a photo and video library for the media. The management board, for whom we provided media training, played a key role in the communications.

Keeping a rein on our clients' enthusiasm for contact with the media was an unexpected challenge. Some of them proved the positive stereotype of lively, talkative Italians all too true, happy to answer any journalists' questions, despite the advice of their lawyers. Fortunately, they're also possessed of the stereotypical Italian charm, and quickly developed good relations with journalists and analysts, who admire them for their dynamism.

The second phase, which lasted five weeks, featured intensive promotion of the company's image. During a press conference, we provided the media with a detailed account of Toora Poland's strategy, experience, achievements and financial results. The image campaign was supported by advertising in nationwide opinion-forming newspapers.

IPO Details
In the last three weeks, prospective investors were informed of the terms of the IPO and the equity story to stimulate demand for the shares. Details of the IPO were presented in a release and conference to mark the publication of the prospectus - the first to be created under the new EU rules. The newness of the procedure, combined with the new faces on the Securities Commission, meant that we had to be prepared for new tasks, and a different schedule than the one we had grown accustomed to during previous IPOs.

Press releases were issued concerning the issue price and share allocation, and media attended the company's debut at the Warsaw Stock Exchange. A website launched during the campaign provided yet another source of corporate and investor news. In addition to our PR activities, the Company has run an advertising campaign using press ads but also the innovative forms: one-minute informational spot on all-news television station TVN24, and one minute interview with CEO on Radio PiN (business radio).

The campaign was an unqualified success. All key messages were communicated in the media, and we built and reinforced a positive image of a company that operates in an attractive market, implementing an ambitious investment programme and dynamically improving its financial results. The company sold all of the shares it offered, raising PLN 115 million. The IPO drew 2,500 private investors, who wanted to buy 10 times as many shares as were on offer (meaning each order was reduced by 90%). The shares made their debut 9% higher than the issue price. Since then, they have continued to rise more than 50%, and NBS continues to handle the company's investor and media relations.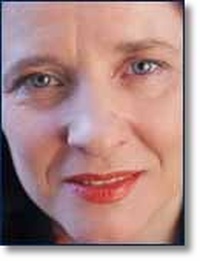 The Author
Anna Krajewska is President of the Board of Directors at NBS. Founded in 1989, NBS was one of the first public relations agencies in Poland. In 1995, Citigate Dewe Rogerson, now part of international PR group Huntsworth, became a minority shareholder.
mail the author
visit the author's website
Forward, Post, Comment | #IpraITL
We are keen for our
IPRA Thought Leadership essays
to stimulate debate. With that objective in mind,
we encourage readers to participate in and facilitate discussion.
Please forward essay links to your industry contacts, post them to blogs, websites and social networking sites and above all give us your feedback via forums such as IPRA's LinkedIn group. A new ITL essay is published on the IPRA website every week. Prospective ITL essay contributors should send a short synopsis to IPRA head of editorial content Rob Gray
email
Share on Twitter
Share on Facebook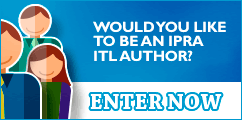 IPRAOfficial