Evolutionary France

17 years, 1 month ago
(Comments)
With specialist PR agencies merging to boost their scale and ad agencies devoting greater resource to their PR operations, the French marketplace is maturing. Rémy Debrant reports.
Public relations and press relations are in constant evolution, with agencies relentlessly reinventing their core business. They must adapt to unstable business conditions, at a macroeconomic level but also at a microeconomic one; as such the PR sector is surely experiencing a drastic change.

The French PR business is spreading as new corporate clients are entering the market with strong expectations regarding their communication strategy. An increasing number of BtoB companies, that used to be reluctant to undertake any PR activities are now interested in developing PR campaigns in order to optimize their visibility and brand awareness.

Likewise, small businesses are evolving towards wider communication strategies as they allocate specific budgets for PR activities and wish to have a proactive approach. PR is becoming a fundamental element of an efficient marketing and communication strategy. The PR approach is better known and recognized and it is now being used in various types of campaigns, either for corporate or product objectives.

Maturity...And Yet
The French PR market has significantly matured but there are still some players who lack professionalism: during the Internet revolution in the late 90's, PR agencies were saturated with new companies wishing to differentiate their image even before they achieved their beta version. These days are thankfully now over and the PR market (clients and agencies) is far cleaner.

We now see two types of PR users: on one hand, professional and mature PR users, having sufficient – human and financial – resources to achieve an efficient PR strategy with long-term goals. These companies are used to including PR as a real driver of their business development.
On the other hand, some companies, which don't regularly use PR, tend to consider it on a short term, project-only basis rather than a long-term strategy. Their demand tends to harden agencies' work, as these 'amateur' companies usually need some PR 'education' and understanding prior to investing in any PR action.

Demanding Clients
PR practices are changing as clients have become more and more demanding and hard to please. The concept of return on investment in PR is now a real concern for companies, which are expecting (as for all other investments) some kind of a 'guaranteed' result often illustrated by RoI.

It looks like some agencies are taking bad risks in answering this demand by putting in place some dangerous results-based evaluation system: this could eventually take agencies away from their core business, morale and standards. Consequently, PR trade associations, for instance the Syntec RP in France, are carefully watching this trend and carry out common reflections to maintain a professional code of ethics and define the smarter position to adopt in facing this ongoing issue.

At the PR business level, there is a trend for agencies to reach a critical size. Following the recent merges of Trait d'Union/Clipping and Trimedia Communications France/EuroTandem, many agencies feel they needed to get bigger so as to be more competitive. Skills in various industry sectors are enlarged as the number of consultants increases and hence margins and market shares.

In the same way, the PR business seems to be more attractive for large communication players: many advertising businesses have noticed the increasing influence of PR. As an example, Euro RSCG and TBWA, the advertising 'big guys', are now marketing their PR expertise more aggressively by promoting distinctive brands (Euro RSCG C&O, TBWA/PR) for their PR services, which used to be mixed in their corporate services portfolio.

Better Tools

Finally, PR tools are evolving. New technologies have recently emerged that require agencies to think about the relevance of these new potential tools: for instance, the recent expansion of corporate blogs and other significant communities.

Specialized agencies have emerged with web-based PR strategies: buzz marketing, viral marketing, blogging... The Internet user has become a true new target as influential bloggers have become true prescribers. It is surely a rising phenomenon, but still very controversial and not fully used by agencies.

So far, blogs have not penetrated the mass market and brand blogs frequently suffer a true lack of content. The fact is that PR agencies are starting to face the challenging issue of addressing bloggers and integrating brand blogs in more traditional PR strategies.

Though it has certainly become the core business of a few emerging agencies, it is still too early to say whether it will be the future of PR or just another media hype...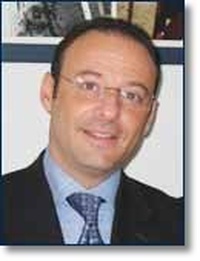 Forward, Post, Comment | #IpraITL
We are keen for our
IPRA Thought Leadership essays
to stimulate debate. With that objective in mind,
we encourage readers to participate in and facilitate discussion.
Please forward essay links to your industry contacts, post them to blogs, websites and social networking sites and above all give us your feedback via forums such as IPRA's LinkedIn group. A new ITL essay is published on the IPRA website every week. Prospective ITL essay contributors should send a short synopsis to IPRA head of editorial content Rob Gray
email
Share on Twitter
Share on Facebook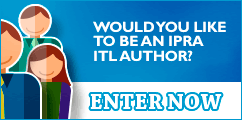 IPRAOfficial