Scenario thinking gives the edge in communication

11 years, 3 months ago
(Comments)
When it comes to communication, scenario thinking helps predict how certain situations may develop and how the organisation should communicate on them. By Ernst Moeksis.
Shell has been using it for years to predict oil and gas supplies around the world. Financial analysts use it when producing their share price forecasts. And scenario thinking helps investigators determine a person's motives for committing a crime.
Brainstorming about how a potentially damaging situation may develop and figuring out how to deal with it or react is something many managers loathe. This is understandable because many of them have learned that they have to get a firm grip on all situations. There are no such things as problems, only challenges.
Analysing risks and how to confront them often boils down to a once-a-year session with the risk management department, if the company has one that is. In most cases, this will produce no more than a flimsy and somewhat abstract inventory. Rarely are scenarios fully defined. The same goes for communication in situations where the company's good name is at stake.
Drills are of course carried out for emergencies, but this usually involves obvious things like explosions, fires and other catastrophes, or dawn raids by watchdogs for which managers and employees are given instructions on how to act and how to respond to questions. This is certainly useful and, in fact, essential, but an organisation's weak spots that could potentially cause a media explosion and a barrage of public scrutiny are seldom properly investigated and advised on.
Thinking ahead
Sometimes a company simply doesn't wish to talk about these kinds of situations and risks because it is a sensitive subject or because it could have repercussions. In times of crisis, things don't generally get better. The crisis team is stressed to the extreme and the last thing they want is a communication advisor coming along and telling them about the various scenarios and how the company can prepare its communication. Right now, their focus is on solving the problem. So, it is certainly worthwhile considering the scenarios before the damage actually occurs.
A communication advisor pointing out an organisation's weak spots can sometimes arouse suspicion among colleagues: "Whose side are you on?"
Nevertheless, any communicator who takes their profession seriously should approach the matter with confidence. Don't waggle your finger at every single thing that's wrong about the organisation, but instead provide helpful advice. Explaining things clearly to help the organisation think in different scenarios will help managers put themselves in imaginary situations. It stimulates unorthodox and creative thinking by exploring and mapping out all the possible options. This gives your organisation a valuable edge when it comes to communication on nasty yet predictable situations. Scenarios are conceived using methods like thinking ahead (forecasting) and reconstructing past events (backcasting) that could have led to the current situation and could affect what happens in the future.
How to do it
But what is actually the crux of scenario thinking? It starts with standing on the outside and looking in, so it is essential as an advisor to have a good sense of what is happening in the world around us.
Then take this and apply it to your own organisation. We're not just talking about gut feelings but also the latest opinions in well-informed circles. It helps if you can think with a journalist's brain.
When making an inventory, it is important to consider the perceptions of your stakeholders, both internal and external, and how they are likely to react. Ask questions like: How will audiences perceive the organisation's approach? What will the internal stakeholders think? Will they speak out about how the company is handling the matter? How will they do that? Through social media, the press or internal channels? What angle will the press and politicians take? How will public opinion develop?
A scenario template is used as a clear, visual means of setting out the effects of the responses expected from the stakeholders. This takes the form of an x-axis and y-axis and shows the driving forces affecting the organisation, with the most extreme case at the end of each axis. The scenarios are plotted at the most appropriate intersections of the two axes.
Another popular visual aid is mind mapping, showing the events in a tree structure, often in terms of cause and effect. This method is useful in that you can see at a glance the links between the different events. The organisation uses the scenario-template and mind-map outcomes to formulate key messages, questions and answers, before deciding on the right means and channels (such as stakeholder dialogue, press contact and social media) as well as on the timing.
Scenario thinking brings a sense of calm to the organisation. All the possible scenarios and communication have been worked out in advance, a time investment that more than pays off when things get tense.
Tips
Gain the management's confidence by taking a helpful approach
Collaborate closely with all those working on a project so that it becomes a co-production
Apply scenario thinking in communication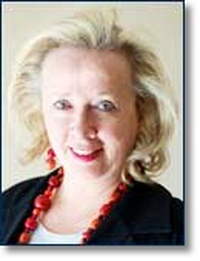 Forward, Post, Comment | #IpraITL
We are keen for our
IPRA Thought Leadership essays
to stimulate debate. With that objective in mind,
we encourage readers to participate in and facilitate discussion.
Please forward essay links to your industry contacts, post them to blogs, websites and social networking sites and above all give us your feedback via forums such as IPRA's LinkedIn group. A new ITL essay is published on the IPRA website every week. Prospective ITL essay contributors should send a short synopsis to IPRA head of editorial content Rob Gray
email
Share on Twitter
Share on Facebook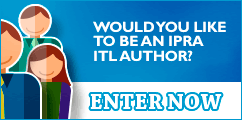 IPRAOfficial