Thought Leadership Essays
Viewing posts from August, 2009
By: Arnaud Pochebonne 13/08/2009

Arnaud Pochebonne outlines how to communicate corporate restructuring so as to improve the likelihood of success and minimise reputational damage.
By: Diana Verde Nieto 13/08/2009

Consumers are increasingly concerned about ethical and sustainability issues. So companies that closely link their brand marketing and CSR initiatives will reap the benefits, insists Diana Verde Nieto.
By: Kelley Murray Skoloda 13/08/2009

The next Women's Liberation Movement is here, says Kelley Murray Skoloda, only this time marketers need to be mindful of the growing influence that communications-savvy, juggling-adept females are having on brands.
By: Nick Sharples 13/08/2009

Nick Sharples challenges the perceived wisdom of media relations activity, arguing that the duration of coverage achieved by most campaigns is far too short.
By: Paul Seaman 13/08/2009

How to square achieving organizational goals with serving the public interest is a conundrum lying at the heart of PR. By Paul Seaman.
By: Tamara Peæareviæ Sušanj 13/08/2009

In two stints working for Pliva, Tamara Peæareviæ Sušanj has witnessed many changes. Today the company is renowned for its public health initiatives.
By: Jamie X Oliver 13/08/2009

In his new book Secret of My Success, Jamie X Oliver shares the business secrets of top entrepreneurs. In this extract, he talks to communications services empire builder Sir Martin Sorrell.
By: Ellen Lubell 13/08/2009

It is harder than ever for nonprofit organizations to secure coverage of good news stories in traditional media. That's why, explains Ellen Lubell, it is essential to make use of social media and reach our directly to stakeholders.
By: Kazuko Kotaki 13/08/2009

Kazuko Kotaki offers practical advice to companies, especially those with European roots, on prospering in the Japanese market.
By: Natasha Koifman 13/08/2009

When they are passionate and genuine about supporting a good cause, celebrities can make a big difference. Natasha Koifman explains how.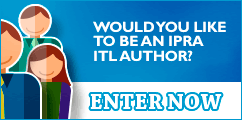 IPRAOfficial