Thought Leadership Essays
Viewing posts from August, 2009
By: Maria Gergova 13/08/2009

Maria Gergova highlights several important IPRA initiatives and events that underline the organisation's pivotal role in providing intellectual leadership and professional development opportunities for PR practitioners around the world.
By: Elena Fadeeva 13/08/2009

Elena Fadeeva analyses landmark research into the Russian PR market.
By: Stephen Elliott 13/08/2009

Stephen Elliott has spent some of his career coming to grips with the differences between US and British PR.
By: Gail Cohen 13/08/2009

Around the world, cost-benefit analysis is increasingly being applied to determine the availability of prescription medicines and other treatments. As Gail Cohen reports, this is changing the structure of healthcare communications campaigns.
By: Silvia Cambié 13/08/2009

In an excerpt from their new book International Communications Strategy, Silvia Cambié and Yang-May Ooi consider how the changing nature of the media is affecting the way in which Public Relations is conducted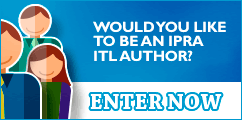 IPRAOfficial