Rethinking Public Relations

14 years, 1 month ago
(Comments)
In an excerpt from their new book International Communications Strategy, Silvia Cambié and Yang-May Ooi consider how the changing nature of the media is affecting the way in which Public Relations is conducted
Citizen-powered reporting is just one aspect of the 'localization' phenomenon that has been sweeping the world of journalism. 'Refrigerator journalism' is another. This term was invented by Don Ranly, a professor of journalism at the University of Missouri.

According to him, a story has to be written in a way that will make people want to cut it out and put it on their refrigerators or bulletin boards. Often these stories are about people they know or admire. They are about real people living normal lives.

In our era of globalized content, readers are looking for a local angle they can relate to. And by 'local' we do not necessarily mean a geographical community. According the 2008 Edelman Trust Barometer, a "person like yourself [is] defined by common interests rather than shared demographic features and attributes. Communities are not geographically contained."

Historically, PR practitioners have been trying to influence the media. Now we rely on the broader public, organized in communities of bloggers and social networkers, to tell our story.

Change is coming

But what does this mean for us in practice? How is the PR profession going to change?

According to David Marash, US Anchor of Al Jazeera, "when you formulate a position or design a campaign, you have to know that everyone in the world will be able to access that information. [These days] you can no longer get away with segmented messages. You are talking to the whole spectrum including consumers, competitors and adversaries. And it's a two-way communication. Their response is played back to you."

Instead of trying to control the message, we have to communicate our passion and inspire the public so that they will spread the message for us. This is no easy task. It calls for a mind shift. But it also means a big step up the food chain for PR practitioners. Communication with the new general public requires intensive research into their cultural differences, beliefs, expectations and affiliations.

We are talking about intelligence gathering here, not to be compared with old-style PR, which tended to be very much about writing news releases and compiling lists of press contacts. PR practitioners are no longer needed in their capacity as crafters of messages. They are finally assuming the role of strategic consultants, able to sense the environment in a particular country or market and to advise senior management on which course to take.

Studying the spirit of the time will become a large part of the brief of the PR practitioner in the Globalization 3.0 era. To many of us, this is nothing new. The PR sector has always been one of the first to have to react to political and social changes.

Warren G Makgowe, public relations officer at the University of South Africa, writes in an article about PR in the post-Apartheid era, Democracy in South Africa has ushered opportunities for organizations, at the same time, customers now demand more from them. Organizations are now obliged to do market research in order to respond appropriately to customers' needs.

The task of engaging with stakeholders in order to understand them better has become an integral part of the PR practice and in so doing they are able to advise and provide management with the necessary information for business decision making. This has resulted in management appreciating and recognizing the PR practice as important for the success of organizations.

Coming of age

In emerging economies, PR is coming of age and shaping up as an integrated discipline. The pressure is coming in part from the media sector. In China, three media outlets are being funded by the government, People's Daily, China Central Television (CCTV) and Xinhua News Agency. Journalists working for the rest of the sector have had to learn to attract audiences and to care about advertising revenue.

Ten years ago PR practitioners could count on journalists to attend a simple product launch and report on it. These days they will only attend if they can get a newsworthy story out of it.

The Chinese are also beginning to listen to new voices. One of these comes from another BRIC country, neighbouring Russia. RIA Novosti, Russia's largest public news agency, has been producing news in Chinese since 2006 for subscribers in mainland China as well as Hong Kong, Taiwan, USA, Australia, Japan and Europe.

"Every Chinese correspondent in Moscow begins their working day by surfing RusNews.cn [RIA Novosti's Chinese site] to get an idea of what is currently happening in Russia," says Stanislav Krans, chief representative of the agency in China. In 2008, RIA Novosti was the first Russian news agency to be authorized by the Chinese authorities to sell its services directly to Chinese subscribers. The agency has been viewing this development as an important step for the RIA Novosti brand in China and its further expansion. RIA Novosti has cooperation agreements with news agencies in other emerging economies, including India, Mexico and Argentina.

Greater sophistication

These developments call for a higher level of sophistication in the PR industry. "Thirty years ago PR people [in India] would be sent to the airport to pick up foreign visitors," pointed out Bish Mukherjee, a communications expert based in Chennai. "These days we have a very vibrant PR sector."

With multinationals from emerging economies becoming increasingly active in the global mergers and acquisitions arena, communicators from these markets are experiencing the need to educate their senior management on more strategic forms of PR. The acquisition of Daewoo's truck division by the Indian company Tata Motors, for example, was supported by an intense PR strategy aimed at shifting the perception in Korea that a European candidate would have been more appropriate to take over the ailing company.

As BusinessWeek reported: "Tata executives were enrolled in Korean language classes, company brochures were translated into Korean, and Tata began making presentations to employees, the local auto association chief, the mayor of Gusan [the city were the plant is based], officials in Seoul, even Korea's Prime Minister."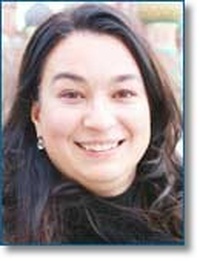 The Author
Silvia Cambié has 15 years of experience in international public relations, business journalism and public affairs. She began her career as a business correspondent for a number of British and German publications. Her career then took her to Brussels where she worked for nine years in external communication and public affairs for a number of international trade associations. Silvia is currently director of Chanda Communications (www.chandacom.com), a London-based consultancy specializing in external communication and social media. She is the author of XCulture (www.chandacom-xculture.com/), a blog on cross-cultural communication. Silvia serves as director on the International Executive Board of the International Association of Business Communicators (IABC).
mail the author
visit the author's website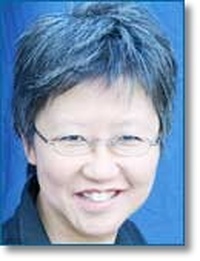 The Author
Yang-May Ooi is a communications and social media expert, with experience of two real world cultures, giving her a deep understanding of cross-cultural issues. She now lives in London, where she runs her cross-cultural blog Fusion View, an East/ West view on writing, culture and the arts. Fusion View is read by over 8,000 unique visitors a month from all over the world, and has been featured on the BBC Radio programme Pods & Blogs. She has also published legal thrillers with Hodder & Stoughton. Yang-May has many years of senior executive experience working in government and corporate environments as a lawyer, and understands issues for business communicators from an executive perspective as well as from a marketing point of view. She currently works part-time in a management role in a financial institution in the City of London.
mail the author
visit the author's website
Forward, Post, Comment | #IpraITL
We are keen for our
IPRA Thought Leadership essays
to stimulate debate. With that objective in mind,
we encourage readers to participate in and facilitate discussion.
Please forward essay links to your industry contacts, post them to blogs, websites and social networking sites and above all give us your feedback via forums such as IPRA's LinkedIn group. A new ITL essay is published on the IPRA website every week. Prospective ITL essay contributors should send a short synopsis to IPRA head of editorial content Rob Gray
email
Share on Twitter
Share on Facebook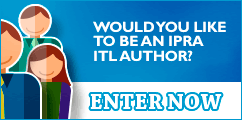 IPRAOfficial