The Secret of Sir Martin's Success

13 years, 7 months ago
(Comments)
In his new book Secret of My Success, Jamie X Oliver shares the business secrets of top entrepreneurs. In this extract, he talks to communications services empire builder Sir Martin Sorrell.
When talking about success in business Sorrell refers to important factors such as persistence, communication and luck. He also says: "To be successful you need to know how to handle the difficult stuff. It's easy to make money when the tide is rising. In the 1990s you could be a success by simply walking into the office and standing up. It's not like that now. Some people have the desire to start a business. Others are passionate about growing a business but it's unusual to be both things. But that's what I've done."

He certainly has. In 1985 Sir Martin Sorrell took a stake in Wire and Plastic Products Plc (WPP), a UK manufacturer of wire baskets. His plan was to use this public entity to build a worldwide marketing services company.

In 1987 WPP acquired the J. Walter Thompson Group for $566m; it listed on the NASDAQ in 1988; it acquired The Ogilvy Group in 1989 for $864m, and the list goes on and on.

Today, WPP is one of the world's largest communications services groups. It employs 130,000-plus people, has more than 2,000 offices, operates in 106 countries and has revenues of more than £6bn.

"Luck is important in business, but you make your own luck," says Sorrell. "But if you are not persistent, you won't be lucky. You need to be quick, to be humble and you need to guard against complacency."

Influential roots

Sorrell's father was a successful Jewish businessman, trading in electrical goods, meaning the young Martin was exposed to business and his father's businessman friends from a young age.

"I was always used to hard work," he says. "My father worked 24/7; he'd have sales meetings on a Sunday and was always working." Sorrell says another big influence on his life was Sir Jules Thorn, the founder of Thorn Electrical Industries, which later became Thorn EMI. A friend of Sorrell's father, Thorn encouraged Sorrell to go to Harvard Business School.

After studying economics at Cambridge University, that's exactly what he did. Sorrell says: "Going to Harvard was an opportunity to go abroad for two years and also be exposed to the world's most powerful economy. I was the second youngest of the whole year. It was a valuable two years in my life. We did a lot of practical stuff. We looked at three case studies a day. The trouble was we all came out thinking we could run the world. We were arrogant."

Sorrell's advice to anyone is that if you get a chance to get a formal business education, take it. He says, "If I am hiring, I will always tend to go with the person who has a formal business education. You learn a lot about a lot of industries and businesses."

Sorrell's love of America remains to this day: "I love the US. I've got an affinity with the place from going to Harvard and because I have family there. People wrote off the US in the 1980s and they're doing the same today. But it's still a multi-trillion dollar economy and it's still important to us and will continue to be so."

Unique world view

A recurring theme of Sorrell's, with his uniquely global outlook, is the state of the world and the scope for opportunities and potential in different areas of the world. While some talk of China and others Brazil, Sorrell will cover China, India, Brazil, Mexico, Nigeria, Indonesia, Argentina and Russia in one sentence.

He says that the secret of his success has been the free trade environment he operates in. His concern is that protectionism will creep in. He says: "Of all the regions in the world we operate, I think the biggest dangers are in Western Europe. It needs a much more coordinated approach but the British will do something, France something else,

Germany will hold back. While at the same time India and China are heading back to the pre-eminent position they had a few hundred years ago."

He is a fan of China. "I've had very few negative experiences in China," he says. "I love doing business out there and I find the Chinese people very welcoming."

He notes that the British can be arrogant in their business dealings with other countries, though. "As Britain is so small, we're by nature a trading nation. With a huge market like the US, it's little wonder American companies concentrate on its internal market. We can't do that in Britain."

But there can be problems. "The British sometimes think they are the most creative or intellectual," he says. "But the reality of population size is against that. What are there, 1.1 billion, 1.5 billion Chinese? And we think our 60 million produces the best creative work on the planet? It's good in Britain, but it's not necessarily the best."

Looking further afield, Sorrell says the future looks bright. "Take Pakistan; even with its problems, the country is still booming. The same goes for Vietnam, for Indonesia. The next 11 BRICs [fast growing developing economies] are coming and people need to be mindful of that."

Huge opportunities

Sorrell talks excitedly about the huge opportunities that Asia, Eastern Europe, South America and Africa all offer. In terms of his own business, Sorrell says people are motivated by a clear vision and they are also motivated by growth. But he believes it's also important to communicate internally and externally.

"No communication doesn't pay," he adds. "In large organisations it can be difficult. There are blocks on communication. As the person at the top, you hear about the good news quickly, but not the bad."

Sorrell also says it is important to find yourself a sounding board, someone not too closely associated with your business, to discuss problems honestly. "My father died in 1989," he says. "I used to talk with him four or five times a day, even when I was busy. He was clever, intellectual and I found it to be a great help to me."

Sir Martin Sorrell concludes by outlining his passion for the business. "Bill Shankly [the former Liverpool FC manager] used to say football was more important than life and death. I feel the same way about WPP."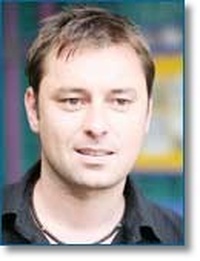 Forward, Post, Comment | #IpraITL
We are keen for our
IPRA Thought Leadership essays
to stimulate debate. With that objective in mind,
we encourage readers to participate in and facilitate discussion.
Please forward essay links to your industry contacts, post them to blogs, websites and social networking sites and above all give us your feedback via forums such as IPRA's LinkedIn group. A new ITL essay is published on the IPRA website every week. Prospective ITL essay contributors should send a short synopsis to IPRA head of editorial content Rob Gray
email
Share on Twitter
Share on Facebook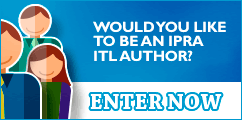 IPRAOfficial