The Caring Face of Pharmaceuticals in Croatia

13 years, 9 months ago
(Comments)
In two stints working for Pliva, Tamara Peæareviæ Sušanj has witnessed many changes. Today the company is renowned for its public health initiatives.
When I first started working for Pliva almost 15 years ago, it was the leading and largest pharmaceutical company in Central Eastern Europe, headquartered in Croatia. That was my first serious job, and although I never dreamed of working for such a big corporation before, slowly and invisibly I became a part of a common turnaround story in the contemporary environment.

Even so, wanting to experience the drill of working for a PR agency, I left the company. Yet the challenge of being responsible for one of the biggest Croatian brands played a vital role in my decision to come back to Pliva several years ago.

Ever since its early establishment in 1921, Pliva has been dedicated to health. However, lately it has been undergoing many changes which have had an impact on its reputation. From being a government owned company, after Croatia's independence it became publicly owned, listing on the Zagreb (ZSE) and the London Stock Exchange (LSE) in 1996.

Through all these changes, the company's strategy was also reshaped several times with Pliva acquired by the US based Barr Pharmaceuticals in 2006, and more recently by Teva Pharmaceuticals, which makes us a member of the number one generic company in the world.

Vital relationships

In the generic pharmaceutical industry, a company's reputation is the key element of success and relationships are important capital for building your business. Even though Pliva had an excellent reputation, according to surveys from several years ago it was perceived as business and research oriented, high-tech but also as a cold subject that lacked a human touch.

We in the Communication department, found ourselves questioning on how to cope with all the changes while at the same rebuilding good relations with stakeholders. Aside from the usual budget constraints, the most challenging part was to gain commitment from various parts of the company and to assure our colleagues that we can support business in a different way. As good reputation needs to have the foundation from within, and due to the proven fact that not even a PR miracle can help if there is no internal support, strong involvement from the employees was crucial.

We decided to implement nationwide public health activities whose purpose would be to play an active role in raising the level of knowledge regarding a whole range of topics concerning health. In the process we would provide the necessary input that would lead to health improvements and prevent diseases among our fellow citizens.

The new slogan "Dedicated to Health" was introduced and became the key name of many actions we organized across the country. Public health actions are organized each year in cooperation with specialized associations and healthcare institutions (such as diabetes and osteoporosis associations, cardiovascular center, public health institute, etc.), and are conducted under the auspices of the Ministry of Health and Social Welfare of the Republic of Croatia and in cooperation with leading national media.

Online portal

To stay in line with new technologies, we also developed a specialized health web portal which targets the general public and offers information on current trends in the prevention of diseases, healthcare and healthy lifestyles.After years of hard work we are proud of the fact that our portal became one of the most influential sources for medical and health related news, in the process receiving an international certificate that guarantees quality, trustworthiness and accuracy of medical and health information.

It is important to note that such public health activities require the full engagement of many employees, who cooperate in their preparation and implementation along with members of various associations, physicians, pharmacists and guests. Many colleagues from different departments join these actions in order to help out and to listen to the needs of our partners and community.

Today, we can say that our company brand is the synonym for tradition, quality and reliability. The latest survey results show that Pliva is recognized as the company that cares.

Even though the company has had international owners for more than 15 years, and even though we have been recently acquired for the second time in two years, the community still perceives Pliva as a domestic company. We strongly believe that the reason for this lies in a special relationship with the employees, health professionals, environment and business partners that makes Pliva and its brand strong and distinctive, delivering a positive impact on the company's business at the same time.

After all, this is not just a matter of being a socially responsible company. This is about doing the right thing.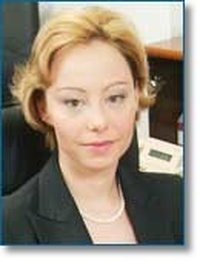 Forward, Post, Comment | #IpraITL
We are keen for our
IPRA Thought Leadership essays
to stimulate debate. With that objective in mind,
we encourage readers to participate in and facilitate discussion.
Please forward essay links to your industry contacts, post them to blogs, websites and social networking sites and above all give us your feedback via forums such as IPRA's LinkedIn group. A new ITL essay is published on the IPRA website every week. Prospective ITL essay contributors should send a short synopsis to IPRA head of editorial content Rob Gray
email
Share on Twitter
Share on Facebook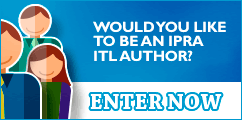 IPRAOfficial