CSR as Branded Content

14 years, 3 months ago
(Comments)
Consumers are increasingly concerned about ethical and sustainability issues. So companies that closely link their brand marketing and CSR initiatives will reap the benefits, insists Diana Verde Nieto.
Today's communications reality consists of multiple media channels, new technologies and consumers who not only have a short attention span but are increasingly choosing when, where and how to consume media. In the past a company was in control of its own image, its branding was the only 'face' that consumers ever saw.

But consumers now have access to all areas thanks to the proliferation of digital communication. The simple fact is that your brand is everything that people are thinking and saying about you, not just what you are saying yourself.

Traditional communications are simply no longer sufficient in connecting with consumers. This new reality demands a new approach to engaging them, which is where CSR as branded content comes in.

Ethical and responsible

CSR is a commitment by organisations to behave ethically and take responsibility for the impact of their business on the environment and society. CSR offers solutions that are required by modern branding in order to deal with the new digitally enabled, interconnected business environment of the 21st Century because it deals with issues that are important to consumers; connecting with them on an emotional level.

CSR as branded content combines advertising and entertainment by taking the message of a brand and using it to produce entertainment that consumers are interested in, want to engage with and pass on; examples include videos, films, TV programmes or events. This content creates an emotional connection with consumers and builds connections between the brand, CSR initiatives and the viewers.

By producing these new entertainment experiences brands gain significant publicity. When brand entertainment is focused on what is important to consumers, they volunteer their time and attention.

Take the Dove Evolution of Beauty video as an example. The portrayal of women in the media and self-esteem are ultimately sustainability issues. Many women feel strongly about these issues, and because of this, women will listen to what Dove has to say. By responding to women's concerns, Dove is building the social value of its brand and in so doing, enhancing emotional value and brand identity. This strategy has only worked for Dove because it is part of its long-term commitment to CSR.

Authentic representation

Events that encompass CSR are another example. Innocent Smoothies, a brand underpinned by its overall approach to sustainability, hosts an annual festival in London, the Innocent Village Fete. The event is a physical and authentic representation of what the brand believes in: community, sustainability, healthy living and, of course, fun.

The annual event has helped to turn customers into supporters by hosting memorable brand experiences that aim to make people's lives better, while raising money for a good cause. The event allows Innocent to promote its new smoothie flavours to festival-goers, while giving them the opportunity to wander around the farmers' market, visit charity stalls and enjoy the music.

When brand information is in the public domain, embedding sustainability will encourage positive comments and ultimately have a positive effect on your brand as the company is being open and transparent about where it is in its journey. It is therefore crucial that external communications and internal practices become aligned.

You can't stop people talking about you but you can show a willingness to be honest and open. This means joining the dots between brand communications and corporate responsibility and sustainability initiatives because in the eyes of consumers there is no difference.

Fact-finding online

Consumers today have a growing interest in green products and services, but limited understanding about what these are. Studies show that consumers are more likely to research product choices and compare features before making purchasing decisions and turn to online search tools when they do so.

For example in a survey by Prospectiv in 2007, 70% of consumers in the US said they use the Internet to research everyday grocery products. For marketers, this means establishing a broad presence in search across both the general as well as green vertical search engines in order to intercept consumers when they actively seek category, product or brand-specific information across a range of green issues.

Many organisations are concerned with optimising search from a brand perspective but not from a brand reputation perspective. A quick search on Google about Nike's ethics reveals the majority of the results are not created or commented on by the company itself.

Consumers are becoming increasingly interested in company ethics and reputation. According to data on average monthly Google searches, 2.24 million people search for the term 'ethics', 165,000 search for 'sweatshop', 6.12 million search for 'organic' and 301,000 for 'child labour'. It is important that organisations address these issues by monitoring what key words consumers search for in relation to their company and how this can be addressed using specific online content.

Story goldmine

In the long term, sustainability seeks to create a positive impact on social and environmental issues and can be designed to work in brand marketing to engage consumers in ways that would not be possible without the tangible actions that the company was initiating as part of those projects. CSR provides a goldmine of stories that can form the basis of branded content.

However, companies are often doing good work behind the scenes through CSR initiatives that brand marketers don't even know about. At the same time, these brand teams are desperately looking for meaningful stories to create engaging messages and capture their consumers' attention. Departments need to work more closely together to facilitate better communication and information sharing.

Linking branding and sustainability should create a virtuous circle, communicating the good that your company is doing. The success that this brings will justify an ever increasing focus on how to make this better.

The benefits of using CSR in branded content are endless; foremost it helps to build a brand's reputation and is a point of differentiation. It also encourages consumer interest and helps to build consumer trust and loyalty. If consumers see that brands are addressing the issues that are important to them, it follows that they are likely to continue to buy their products.

Businesses must make the relationships between the CSR team, marketing team and advertising agency seamless in order to bring their sustainability stories to the forefront of branded content. Action needs to be taken now so that organisations avoid being left behind by their competitors.

Using CSR in branded content presents an opportunity to drive innovation and present sustainability stories to consumers in a relevant and engaging way. The brands of the future will be the ones that integrate sustainability into their vision and communicate this effectively.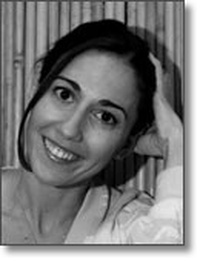 The Author
Diana Verde Nieto is the CEO of Clownfish, a sustainability and communications consultancy. Clownfish offers clients a range of discrete tools to evaluate unrealised sustainability opportunities in their products and processes and embed sustainability at the heart of their brands. Diana, an Argentinian, founded Clownfish in London in 2002 and is now predominantly based in Shanghai.
mail the author
visit the author's website
Forward, Post, Comment | #IpraITL
We are keen for our
IPRA Thought Leadership essays
to stimulate debate. With that objective in mind,
we encourage readers to participate in and facilitate discussion.
Please forward essay links to your industry contacts, post them to blogs, websites and social networking sites and above all give us your feedback via forums such as IPRA's LinkedIn group. A new ITL essay is published on the IPRA website every week. Prospective ITL essay contributors should send a short synopsis to IPRA head of editorial content Rob Gray
email
Share on Twitter
Share on Facebook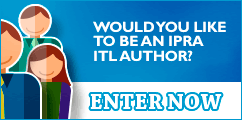 IPRAOfficial