Thought Leadership Essays
Viewing posts from December, 2006
By: Stuart Zakim 29/12/2006

Entertainment PR specialist Stuart Zakim has promoted movies, magazines and now a TV network. In this piece he tells us about some of the key campaigns in his career.
By: Stuart Thomson 29/12/2006

In an edited extract from their book Public Affairs in Practice, Stuart Thomson and Steve John share their thoughts on managing issues and building evidence to develop effective lobbying activity.
By: Ashwani Singla 29/12/2006

The ICCO Global Summit, held during October in New Delhi, India, took as its overarching title, Forget Best Practices, Think Next Practices. Ashwani Singla reports.
By: Robyn Sefiani 29/12/2006

Luxottica's expansion through acquisition into Australia has created numerous communications challenges spanning eyewear and retail brands, professional optometry issues and CSR initiatives. By Robyn Sefiani.
By: Erika Pope 29/12/2006

Media outreach, partnerships with major sports bodies and shrewd use of an impressive photo library help keep America's glitzy gambling center in the public eye. By Erika Pope.
By: Malcolm Padley 29/12/2006

Rentokil Initial plc, a £2bn global business with over 70,000 employees in 40 countries is changing – fast. Its three golf courses have been sold, the country house HQ is history and new organisational structures are in place. By Malcolm Padley.
By: Guðjón H Pálsson 29/12/2006

The growing impact of Icelandic firms on the international stage is among the reasons for a rise in demand for 'cultivated' PR services in their homeland, writes Guðjón H Pálsson.
By: Lerato Malimabe 29/12/2006

Lerato Malimabe and Jessica Van Onselen explain how face to face 'sandwich sessions' sit alongside digital communications channels in AngloGold Ashanti's internal comms strategy.
By: Richard Linning 29/12/2006

The media mob is going online. Richard Linning demonstrates a digital dance of change.
By: Vivian Lines 29/12/2006

As the the world's big cities get ever bigger, the battle to attract foreign direct investment gets ever more intense. Vivian Lines on the role of 'city brands'.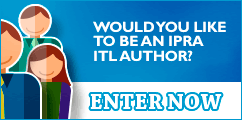 IPRAOfficial