Luxottica's Visionary Growth

16 years, 8 months ago
(Comments)
Luxottica's expansion through acquisition into Australia has created numerous communications challenges spanning eyewear and retail brands, professional optometry issues and CSR initiatives. By Robyn Sefiani.
For Sefiani Communications Group – a fast-growing strategic communications firm in Sydney, Australia – Luxottica Retail, more than any other client, has brought home the value of a multifaceted, flexible communications offering.

Part of the world's largest eyewear company, Milan-based Luxottica Group, Luxottica Retail is the largest optical retailer in Australia and New Zealand and a key pillar in Luxottica's growing Asia-Pacific business.

Its genesis was Luxottica Group's 2003 acquisition of the publicly listed OPSM Group, the largest eye care/eye wear company in Australia and New Zealand with a brand heritage spanning more than 70 years.

Sefiani entered the picture more than four years ago. As the newly appointed agency, we had a clear brief from OPSM Group's CEO to accelerate awareness of the company's successful restructuring. This process had seen OPSM Group transformed from a relatively dowdy optical group, albeit with a reputation for high quality eye care, to a dynamic retailer with a suite of contemporary brands deployed across almost 600 stores.

Our brief was to put OPSM Group back on the watch lists of business writers, analysts and institutional investors, to ensure they understood the work done to reposition OPSM Group and were receptive to the company's improved earnings story.

Repositioning

As well as building awareness of this improving position among the financial community, Sefiani also helped communicate the repositioning of key retail network brands and the evolving marketing strategy, which was a marked departure from the company's traditional positioning.

An early indication of our client's willingness to explore a broad communications relationship was our connecting the not-for-profit Croc Festivals group with Community-I-Care, OPSM Group's new corporate social responsibility (CSR) initiative. This partnership, which would later win national awards, saw OPSM optometrists volunteering time to visit remote and indigenous communities to conduct eye tests and provide free prescription glasses to disadvantaged children.

In 2003, a year into the communications program, Luxottica Group launched its takeover bid for OPSM Group, which the OPSM Board recommended shareholders accept.

Sefiani handled financial communications around the takeover through to its successful conclusion in late 2003. Deft issues management was critical throughout; OPSM Group was a national icon with a loyal customer and shareholder base, and a foreign acquirer was potentially easy fodder for groups seeking to raise opposition to the bid on 'national interest' grounds.

Luxottica's acquisition marked the privatisation of OPSM Group, with the company delisted from the Australian Stock Exchange shortly afterward and renamed Luxottica Retail.

A Wider Focus

On the surface, this may have put Sefiani's role – which had primarily been to facilitate dialogue with business media and analysts – in doubt. With a new management team and little or no financial communication requirements, what need for an agency offering this specialised service?

Yet more than three years later, Luxottica Retail has become an even more significant client of Sefiani. The reason why is simple: we were able to seamlessly adapt our service offering to meet shifting requirements.

While the need for financial communications support ended, requirements across other parts of the business grew rapidly. These combined to give a very different texture to the nature of our engagement.

With Luxottica ownership came a new product supply and a revitalised brand and marketing strategy with a stronger emphasis on fashion and luxury brands. Luxottica's own eyewear brands include world leader in sunglasses Ray-Ban, as well as Persol, Vogue and Arnette. Licenced eyewear brands include Chanel, Prada, Versace, Dolce & Gabbana, Polo Ralph Lauren and Burberry. New store fit-outs and a sleeker, more contemporary brand makeover all had to be communicated.

Differentiated positioning of Luxottica Retail's three retail store brands – OPSM, Laubman & Pank, and Budget Eyewear – required the development of targeted communication programs to support the three-brand strategy. These have been developed by Sefiani and are now being implemented across the country.

A targeted consumer and fashion program has been developed to support Luxottica's global Sunglass Hut retail brand in Australia, for rollout in 2007.

We are also supporting a new high-performance culture program in the business, focussed on improving profits and achieving the 'next performance horizon'. This is a top down initiative driven by the Chief Operating Officer and has been embraced by the leadership team. Sefiani handles the employee communication component of this program.

Optometry Advocacy

A new and important dimension to Sefiani's work for Luxottica is advocacy on key issues related to professional optometry. Notably, an acute shortage of optometrists, particularly in non-urban areas, has made recruitment and retention a key strategic issue for Luxottica.

Sefiani recently commenced a multi-pronged media and government communications strategy to address this issue. Objectives are to build political support for lifting the number of overseas trained and qualified optometrists allowed to practice in Australia, and for creating a new optometry school within a university. The program also highlights the incentives Luxottica offers to encourage its optometrists to either relocate to, or spend short stints in, regional and rural centres.

Also in the mix is communications support for Luxottica's Institute for Learning, a major investment in a centre of professional development and training centre that will be available to all practising optometrists in Australia and New Zealand. The recent launch of this Institute in mid-2006 and appointment of a high-profile academic to head it, positions Luxottica as the driving force for optometry professional learning in Australasia – an important advantage in the competitive market for optometry talent.

Gift Of Sight

Under Luxottica, Community-I-Care program has expanded. CIC now frequently links with the Gift of Sight, the charitable program of Luxottica's US business Lenscrafters, to conduct overseas missions in countries as diverse as Mexico, China and Cambodia. Sefiani has had an ongoing role leveraging this CSR activity for editorial coverage of optometrists in community media.

Perhaps the strongest endorsement of our success in adapting broad expertise to meeting Luxottica's evolving needs was the company's recent decision to appoint Sefiani to handle all consumer brand public relations. While Sefiani has, for the past seven years specialised in corporate and financial communications, we have now added a specialist consumer capability, and now work closely with Luxottica's Milan headquarters and the Australian marketing team to create programs for such brands as Persol and Arnette in Australia.

And with Luxottica Retail's Australian management team also spearheading the global parent's market entry into China, Sefiani is maintaining a watching brief on emerging requirements in that market.

Luxottica Retail is a multifaceted client, perhaps more so than any other we have worked with. Our history with Luxottica reveals the benefits that flow from a constructive, open client relationship, flexibility and the ability to offer genuine breadth and depth of service.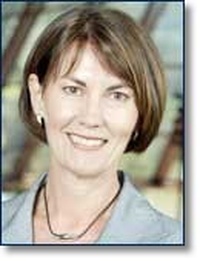 Forward, Post, Comment | #IpraITL
We are keen for our
IPRA Thought Leadership essays
to stimulate debate. With that objective in mind,
we encourage readers to participate in and facilitate discussion.
Please forward essay links to your industry contacts, post them to blogs, websites and social networking sites and above all give us your feedback via forums such as IPRA's LinkedIn group. A new ITL essay is published on the IPRA website every week. Prospective ITL essay contributors should send a short synopsis to IPRA head of editorial content Rob Gray
email
Share on Twitter
Share on Facebook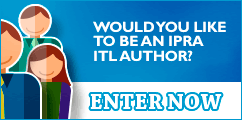 IPRAOfficial