Thought Leadership Essays
Viewing posts from December, 2006
By: Ralf Leinemann 29/12/2006

In an extract from their recently published book, How to Manage a Successful Press Conference, Ralf Leinemann and Elena Baikaltseva share their expertise on what needs to be done when a major publicity event or media briefing is over.
By: Julia Harrison 29/12/2006

Julia Harrison, whose public affairs firm worked with Mittal Steel on its high profile acquisition of Arcelor, explains the importance of politics and political communication in cross border M&A deals.
By: Kathy Guillermo 29/12/2006

PETA, a charity that campaigns for the ethical treatment of animals, sometimes strips its PR down to the bare essentials. By Kathy Guillermo.
By: Rodney Gray 29/12/2006

Research shows much is going wrong with internal communication. Rodney Gray says the way forward is to stop the relentless churn of written material and start engaging with employees.
By: Nancy Bacher Long 29/12/2006

Agency selection can be a complicated process. A marketer can choose the network route or the multinational route. Both offer distinct advantages, but what does an independent network have to offer? Nancy Bacher Long weighs up the pros and cons.
By: Julie Atherton 29/12/2006

In the age of the prosumer and user generated content, there are tremendous possibilities for switched on communicators. Julie Atherton offers advice on using word of mouth techniques effectively in this new environment.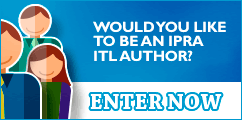 IPRAOfficial