Just Connect The Dots

16 years, 9 months ago
(Comments)
In the age of the prosumer and user generated content, there are tremendous possibilities for switched on communicators. Julie Atherton offers advice on using word of mouth techniques effectively in this new environment.
Lately, I've been thinking a lot about connectivity. How do marketing disciplines connect and intersect? How do we, in the Public Relations business, leverage our knowledge and understanding of how people connect with ideas and each other to stake out a more prominent place in the marketing mix? If our 'sweet spot' is the conversation, is that the glue that holds connected marketing together?

'Connected marketing' differs from the 20th century 'integrated' marketing concept in that it refers to harnessing the power of word-of-mouth, to connect a brand, idea or organization to people allowing them to engage, in a resonant and authentic way. Goodbye intrusion and interruption, hello genuine brand engagement.

Of course, it's one thing for marketers and agencies to understand that word-of-mouth connections are powerful – they always have. It is quite another to fully understand how to harness the new power and influence of conversations, and how to provide an infrastructure to make connections wider and faster.

Here are six reasons why using word of mouth as the infrastructure in a connected marketing campaign is more important now than ever before:
1. Open Source Technology (Cool Tools)

We've entered a new era of networked participation. The web is now a medium where people are both readers and writers. The main catalyst for this is social software that allows collaboration between two or more people. It enables rich conversations in real time, promotes and supports communities, supports sharing and creation of content and delivers rich content in bite, snack and meal-type sizes. It's the engine for connected marketing.

2. Increased Marketing Professionalism

Consumers are more cynical and better informed. Online consumers are processing information or content either through collaborative filtering or peer-review sites. The new 'prosumers' don't much trust large corporations, governments or just about any large organization. They do trust friends, family and people they regard as experts without an agenda...but only to a degree. Above all , they trust the collective wisdom of the conversation to reveal more truth than any brand or business.

3. Acute Advertising Clutter

Advertising of any kind essentially aims to hijack people's attention. People are numb to the sheer volume of 'noise' from marketers. They resent interruption, interference and loss of precious time.

4. Accelerating Media Fragmentation

More channels and more media are making it harder for advertisers to reach their target markets through traditional marketing campaigns with a traditional, one way, 'broadcast' mentality.

5. New Ad-Blocking Technology

This is empowering consumers to avoid unwanted advertising and marketing campaigns. We're moving fast from mass media to 'my media', as people personalize their media consumption to seek content and information that is relevant to them.

6. Media Groups Are Ahead Of Brands

Perhaps because their commercial life depends on it, some media groups are reacting very actively to embrace the new world of consumer driven, consumer created content

The dextrous brand marketer now has an unrivalled opportunity: multiple touch points, complex stories, user-generated content, collaboration, participation and word-of-mouth: all driven by the consumer to different levels of engagement. Will they skim, dip or dive into the information or entertainment provided by the brand or company?

The increasing emphasis on digital offerings – social media, online communities, rich content – within PR and other agencies reflects the need to migrate institutional skills to new digital channels.

As marketers are scrambling to find expertise to understand peer-to-peer conversations, not all agencies find it easy to respond. Commercial, skill and conceptual models that have worked well – and survived the dotcom bust – are difficult to change. For all of us in the communications business, this is the early stages of a new age – if we only acquire the knowledge, the skills and above all, the attitude.

Like kids joining 'big school' we must learn anew how to listen, how to get involved, how to start, understand, and evaluate conversations.

And we need to learn again how to persuade a newly empowered consumer to engage and immerse herself or himself in an issue or brand.

As always, communicators who think in the context of ideas without thought of marketing discipline and those who have a broader perspective of how real, two-way communications work – those are the people who will connect the dots.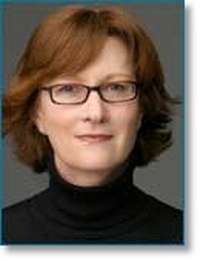 Forward, Post, Comment | #IpraITL
We are keen for our
IPRA Thought Leadership essays
to stimulate debate. With that objective in mind,
we encourage readers to participate in and facilitate discussion.
Please forward essay links to your industry contacts, post them to blogs, websites and social networking sites and above all give us your feedback via forums such as IPRA's LinkedIn group. A new ITL essay is published on the IPRA website every week. Prospective ITL essay contributors should send a short synopsis to IPRA head of editorial content Rob Gray
email
Share on Twitter
Share on Facebook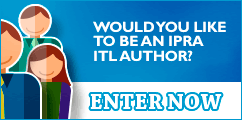 IPRAOfficial