The Political Union of Arcelor Mittal

16 years, 9 months ago
(Comments)
Julia Harrison, whose public affairs firm worked with Mittal Steel on its high profile acquisition of Arcelor, explains the importance of politics and political communication in cross border M&A deals.
Mergers and acquisitions are by their nature often highly politicized events, with companies and interested actors conducting high profile public campaigns, in which the daily details of the transaction feature in television and print media. The cross border nature of many of today's mergers brings a heightened political dimension to many transactions. Yet in the midst of the pressures of a bid, the politics of a deal, beyond the immediacy of anti-trust approvals, may be the farthest thing from a CEO's mind. Good PA advice has for sometime, therefore, been integral to most deal teams.

The current merger boom, on the back of strong corporate profits, improved growth in Europe, and a drive by the European Commission to increase competition by liberalizing markets, has sparked a controversial debate around M&A in Europe. The enthusiasm for cross-border mergers is not always shared by European Member States, with some governments acting to protect strategic sectors from foreign ownership and control, raising the spectre of 'economic nationalism'.

How can companies ensure that they are successful in defence, or when pursuing a target as the bidder? What role can a political adviser play in ensuring the success of the deal and the post-deal integration of the companies?

Recently there have been a number of cross border mergers, which have highlighted the difficulties and importance for companies of understanding and developing a political strategy when engaging in M&A activity.

Steel Industry Consolidation

When Mittal Steel unveiled its offer for Arcelor earlier this year, it was met with strong resistance and publicly hostile response from a number of European governments. The global nature of the transaction meant that the deal was complicated from a regulatory perspective. On the EU political side, the strategic, 'fundamental nature' of the steel industry, combined with two shareholder governments (Luxembourg and the Walloon regional government in Belgium) meant the deal would involve a wide range of interests

Although it is the commercial logic of a deal not the politics which must prevail, the importance of taking into account political communications around the purely legal and technical aspects of a deal should not be underestimated. We only need to look at the Honeywell GE case. This case was a watershed as it was the first time that officials outside the US had prevented a merger between two American companies – a deal that had already been approved by the Department of Justice.

Recently, European utilities have been at centre stage, with two of largest-ever deals in Europe: Eon's € 37.1bn bid for Spain's Endesa and the €78bn merger of Suez and Gaz de France (GdF). In response to pressure from the Commission to liberalize markets and to protect profits in the post-monopoly markets, utility companies are seeking value-creating deals with competitors.

Developing an effective communication strategy targeting during an M&A situation will involve managing potential negative or hostile responses, developing allies and working to improve the political climate so that reluctant or private supporters can make their opinions public. This may mean communicating direct, through the media, or alternatively keeping public discussion low key.

During the heat of a bid (hostile or friendly), it is important that due attention is given to, not only the shareholders, regulators and the target, or acquirer's moves, but also to the other stakeholders, which may have a greater or lesser influence at different times during the deal and after. By analyzing the playing field to help clients identify the key stakeholders – governments, politicians, union leaders, political commentators – and by understanding both public and private positions, political communications advisers can assist companies to tie together the myriad strands to form a coherent strategy.

Distinct Yet Embedded

The political communications function needs to be distinct from but embedded and liaising closely with the company, lawyers, bankers and investor relations to provide an integrated and agile approach, which can proactively drive the key messages, but also react quickly to the twists and turns of a deal.

When the transaction is over the work of political or public affairs consultants is not. There is an important requirement to help the new organisation develop or evolve its public affairs structure and function to deliver on the promise of the deal and explain the new organisation's approach. Once the businesses have built the relationships and communicated so intensely during the deal there is a requirement and expectation that this will be maintained on an ongoing basis. Ongoing dialogue and information is a plus in itself but also benefits the way parties work together when issues arise in future.

The current phase of consolidation in Europe seems set to continue. Alongside this phenomenon is the reluctance by some Member States to give up control of "strategic" assets. This apparent tension will continue to provide dilemmas for EU politicians, national and regional, and of course the companies who are involved in many transactions. Public affairs advisors and political communications too then seem set to see their role in M&A continue to grow and develop.

At the critical transaction point, where politics and business collide, consider the following:

1. Bring in a political communications adviser early in the deal to understand the political landscape, key actors and their positions
2. Integrate political advisers in deal team to align public/political messages with business case and strategy
3. Proactively engage political leaders and opinion formers beyond the formal process - negative, neutral and positive camps.
4. Build a network of allies across political, business and social spectrum and use '3rd party advice'
5. Maintain and develop political relationships, new company messaging and positioning post transaction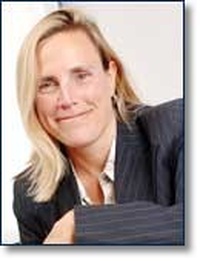 Forward, Post, Comment | #IpraITL
We are keen for our
IPRA Thought Leadership essays
to stimulate debate. With that objective in mind,
we encourage readers to participate in and facilitate discussion.
Please forward essay links to your industry contacts, post them to blogs, websites and social networking sites and above all give us your feedback via forums such as IPRA's LinkedIn group. A new ITL essay is published on the IPRA website every week. Prospective ITL essay contributors should send a short synopsis to IPRA head of editorial content Rob Gray
email
Share on Twitter
Share on Facebook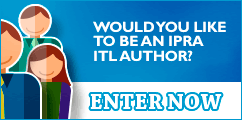 IPRAOfficial