B2B Brands That Clean Up

16 years, 8 months ago
(Comments)
Rentokil Initial plc, a £2bn global business with over 70,000 employees in 40 countries is changing – fast. Its three golf courses have been sold, the country house HQ is history and new organisational structures are in place. By Malcolm Padley.
Everyone knows Rentokil, right? The 'royal rat-catcher'. One of the UK's business 'Superbrands'. "Cockroach-ulations" said the emails from the press when I arrived in the summer (I did get 'up close and personal' with one or two rats and cockroaches in my brilliantly-organised induction) but actually there's far more to this business than you might think. To understand the communications approach and challenges, you need to understand the business.

First and foremost, the group is a collection of business support service companies. Rentokil Initial has been primarily B2B to date. We support other businesses. We get the job done. Pest control might not be top of everyone's agenda, but if you're a food producer, it certainly is. Rentokil Pest Control is one of several business areas within the group.

The Initial brand is all about cleanliness and hygiene. Washroom services kit out business bathrooms, while the Textiles team hire, repair and clean workwear, uniforms and protective equipment for many industries from car plant engineers to doctors and hospitality staff. Every month we collect hundreds of thousands of individual pieces of workwear, clean and return them to the correct peg in time for the next shift. Can you imagine sorting that amount of whites from colours?

Bugs...And Plants!

We also supply Tropical Plants. Our group is the largest provider of interior plants to the North American business market. We grow, hire and care for plants of all shapes and sizes. Plants improve the working environment.

About a quarter of group revenue comes from Facilities. Within this operation we have a major retail cleaning business. We clean many of the stores on London's Oxford Street as well as major transport hubs such as airports, tube and train stations. We also facility manage and integrate the services for customers who want multiple services. Amongst the other services we provide are high-tech electronic security and fire prevention services, and catering for hospitals, businesses and schools. No issues there then...

The group is also a major player within the UK's next day parcel delivery industry. If you work in the City of London you'll recognise the green and yellow City Link vans. We deliver 200,000 parcels door to door overnight across the UK. It's a premium sector business.

Asian Expansion

Finally, given the growth potential in Asia Pacific, we treat the region, across service, as one business unit. The company used to manage the AsiaPac region from Sussex! Over the last 12 months or so we've introduced a new management team who are based locally and speak the wide variety of languages. We're launching into China, Vietnam and India over the coming 12 months, and given the SARS and Avian Flu issues in the region, demand for higher standards in hygiene are being addressed by our product development team.

So from pest control to parcel delivery, security to school meals, Rentokil Initial provides people-focused services in 40 countries around the world. The depth of the product range is second to none, but for too long a lack of investment and willingness to change sent the business backwards.

New management has introduced a new approach. Revenue has begun to grow and customer retention rates are up. But there's still much to do. Communications will play an important role.

Our diverse international business demands a focused communications approach. We have broadly divided it into four main areas: change management, brand and values development, stakeholder education and promotion of the customer proposition.

Education and Information

Given the scale and speed of change, one of our key objectives is to educate and inform. A better informed set of journalists, employees, analysts, customers and other business stakeholders is important to achieve. Increasing the flow of news and briefings is generating results.

The group today has a small central communications team with increasing support in each business. We're focusing resources on our existing brands, and those we need to create.

Brands are just as powerful in the B2B world as they are in the consumer market. One of our challenges is to create consistent use of our brands. Today in New Zealand our Tropical Plants division trades under Rentokil, while in North America it's Initial. This has to be handled sensibly and sensitively to local needs. As well as creating and re-focusing brands, we're investing to support them.

Over the coming months, over 100 individual websites will be launched around the world to support the individual brands in each country, with local language options. We're also creating individual corporate sites for each of the 40 countries in which we operate. This will ensure consistency of message and provide a powerful corporate communications tool.

Learning From The Past

It was all very different 80 years ago when Rentokil was established by a group of experts who'd developed the necessary chemicals to remove rodents from buildings in London. A few years later, Initial begun as a business which collected and cleaned linen from hotels. They literally 'initialled' the linen with the name of the customer to ensure an individual hotel's linen was returned. It was a great personalised service.

Today, that focus on expertise and customer service is something we want to recapture to a consistently high standard across every business. We're a people business. Pest control surveyors, plant growers, cleaners, caterers, security technicians, parcel delivery drivers - across the group it's our people who deliver the customer experience each and every day.

One of the programmes which will support this is the development of our Vision and Values. Not only are we developing the corporate framework, but also values for each brand. Everyone internally and externally will know what we stand for and what to expect from us.

Given the scale of the group it'll take time to embed, but next year we will start by making our people the champions. When they go that extra mile for customers we'll ensure everyone knows about it. This isn't just about internal communications; our external stakeholders are just as interested. After all, corporate reputation starts with the people on the frontline.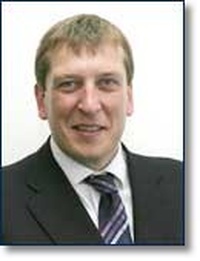 The Author
Malcolm Padley is Head of Corporate Communication at Rentokil Initial plc. He joined the group this summer from NTL group, the cable TV and broadband business. Between 1989 and 2000, he worked for three UK PR agencies, Dark Horse Communications, Nelson Bostock Communications and Lexis.
mail the author
visit the author's website
Forward, Post, Comment | #IpraITL
We are keen for our
IPRA Thought Leadership essays
to stimulate debate. With that objective in mind,
we encourage readers to participate in and facilitate discussion.
Please forward essay links to your industry contacts, post them to blogs, websites and social networking sites and above all give us your feedback via forums such as IPRA's LinkedIn group. A new ITL essay is published on the IPRA website every week. Prospective ITL essay contributors should send a short synopsis to IPRA head of editorial content Rob Gray
email
Share on Twitter
Share on Facebook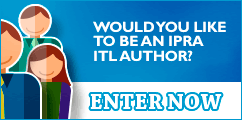 IPRAOfficial