Optimists Have a Better Story to Tell

14 years, 3 months ago
(Comments)
A long-running negative event like the global financial crisis attracts a cavalcade of media pundits and publicity seekers. Before joining their ranks or advising clients to do the same, think carefully about the long-term impression you want to make, writ
In a crisis, commentators who remain positive and look for a way through are often recognised as thought leaders. Taking the positive outlook, they recognise the dangers of imprudent punditry and inspire good thoughts and deeds by showing the way. The alternative – reacting to negative events with further predictions of doom and gloom – while potentially accurate, hardly portrays a leading thinker.

A good recent example of this in Australia involves associate professor of economics and finance at the University of Western Sydney, Steve Keen. Prof. Keen has fast been developing a reputation as our leading 'doom-celeb'.

According to Gerard Henderson, executive director of local think tank The Sydney Institute, the current financial crisis has merged the cult of celebrity with the practice of economic doomsaying. In an article in the Sydney Morning Herald (21 October 2008) titled, "Doomsayer gets fame", Gerard wrote:

"It's not often that a middle-aged academic from a suburban university receives such coverage in the popular press. How did he get there? By predicting another Great Depression, like the one that devastated the Western world in the 1930s, that's how."

The appeal of doomsaying

As the Prof. Keen example shows, doomsaying has strong media appeal. Prof. Keen has had an extraordinary media run since the financial crisis began. He has appeared in an array of leading mainstream media such as Sydney's daily tabloid, The Daily Telegraph, the popular 60 Minutes television program, and the 7.30 report, the leading current affairs program on Australia's public television network, the ABC. In all cases Keen's views have been run virtually without challenge.

As an aside for a moment, one interesting consequence of Keen's short-term success has been his ability to get away with the view that there's something inevitable about the coming of a 1930s-style Great Depression, overlooking the fact that national governments can and will now take decisions quickly to mitigate increases in unemployment.

However, while Keen's appearances have been unchecked and have had the effect of scaring the living daylights out of many people, they have also potentially painted his reputation into a corner.

An unhelpful stance

Keen's position is essentially unhelpful. His comments on the 60 Minutes program, that house prices were going to fall 30 per cent to 50 per cent, were alarmist and as Gerard Henderson pointed out, "Despite Keen's economic determinism, there is little that is inevitable about economics."

This is the point: when events are unpredictable and as they unfold have the potential to cause severe hardship for many people, why position yourself as a prognosticator of doom and gloom?

The pessimists are enjoying unprecedented attention as their views scream out from the headlines. An alternative position that is worth considering is explained best by David Landes in his economic history tour de force, The Wealth and Poverty of Nations. In it he writes:

"In this world, the optimists have it, not because they are always right, but because they are positive. Even when wrong, they are positive, and that is the way of achievement, correction, improvement, and success. Educated, eyes-open optimism pays; pessimism can only offer the empty consolation of being right. The one lesson that emerges is the need to keep trying. No miracles. No perfection. No millennium. No apocalypse."

The great failing of the pessimist may not be economic prediction; rather, not understanding or even caring that their only prize is empty consolation.

Being right does not always equate with being seen as a leading thinker. When economies take a turn for the worse, it's time to think carefully about the direction of your commentary.
---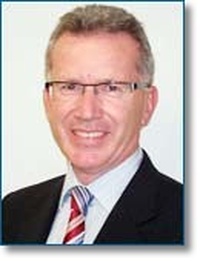 Forward, Post, Comment | #IpraITL
We are keen for our
IPRA Thought Leadership essays
to stimulate debate. With that objective in mind,
we encourage readers to participate in and facilitate discussion.
Please forward essay links to your industry contacts, post them to blogs, websites and social networking sites and above all give us your feedback via forums such as IPRA's LinkedIn group. A new ITL essay is published on the IPRA website every week. Prospective ITL essay contributors should send a short synopsis to IPRA head of editorial content Rob Gray
email
Share on Twitter
Share on Facebook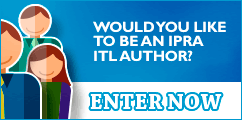 IPRAOfficial