Being prepared: Alaska Airlines 261

14 years, 11 months ago
(Comments)
Crisis management expert Silvia Pendás de Cassina provides a case study on her work relating to an air crash and offers best practice advice on handling such disasters.
Nobody wants to lose a loved one, a daughter or a son. Nobody thinks that it will happen to their family.
Father of Alaska Airlines 261 victim

Being prepared for a crisis made all the difference when, in this case, an air accident occurred. Being prepared means having a plan to hand ready to implement when there is a crisis. This allows one to concentrate and focus on what needs to be done and act quickly, rather than start figuring out what actions to take.

Time is of the essence in a crisis, especially when we are talking about an aeroplane accident that involves the loss of many lives. By acting quickly and diligently, the company will be perceived as honest, caring and facing up to the facts no matter how grave the situation.

We have selected this case study of an Alaska Airlines jetliner that went down off the coast of California in 2000. We hope this experience will be of value when the inevitable occurs without notice.

The company

Alaska Airlines is the ninth largest US airline based on passenger traffic and is the dominant US West Coast air carrier. Headquartered in Seattle, WA, Alaska Airlines carries more passengers between the state of Alaska and the Lower 48 than any other airline. During recent years, the airline has expanded significantly to serve more US East Coast, Mexican and Canadian destinations.

Long known for its Alaskan roots, symbolized by the Inuit painted on the tail of the aircraft, Alaska Airlines offers a friendly and relaxed style of service, one that passengers have come to appreciate as the 'Alaska Spirit'. The airline is also known for embracing innovative technology to improve the customer experience.

Alaska celebrated its 75th anniversary in 2007. The carrier traces its roots back to 1932, when Linious 'Mac' McGee of McGee Airways started flying his three-seater Stinson between Anchorage and Bristol Bay, Alaska. A merger with Star Air Service in 1934 created the largest airline in Alaska, which eventually became Alaska Airlines. Alaska and its sister carrier, Horizon Air, are owned by Alaska Air Group.

The challenge

On 31 January 2000, about 16:21 Pacific standard time, Alaska Airlines Inc, flight 261, a McDonnell Douglas MD-83, N963AS, went down in the Pacific Ocean about 2.7 miles north of Anacapa Island, California, close to Los Angeles. The two pilots, three cabin crew, and 83 passengers on board were killed, and the aeroplane was destroyed on impact.

Flight 261 was operating as a scheduled international passenger flight under the provisions of Code 14 of Federal Regulations Part 121 from Lic Gustavo Diaz Ordaz International Airport, Puerto Vallarta, Mexico, to Seattle-Tacoma International Airport, with an intermediate stop planned at San Francisco International Airport. Visual meteorological conditions prevailed for the flight, which operated on an instrument flight rules flight plan. It was a beautiful sunny afternoon.

When Silvia Pendás SA first found out about the accident, we immediately contacted our client, Boeing Commercial Airplanes, to discuss an action plan for putting out a statement in Spanish, since the flight had originated in Mexico. A few minutes later we received a call from our client asking if we could support Alaska in its communication needs in Mexico during this terrible crisis. The Alaska Airlines PR team wanted to make sure the communication efforts they were implementing in the US would also be carried out in Mexico.

Mexico was becoming an important market for them and they were planning further expansion into the region. They were concerned about the damage the accident would cause the airline locally.

At that time the airline had been flying mostly to beach destinations in Mexico. In this case, the Mexicans who died were from Puerto Vallarta. But most of the passengers were US citizens, including a number of Alaska and Horizon employees and family members.

Cultural sensitivity

We told Alaska's PR team in Seattle that all communications needed to be translated into Spanish. It is not culturally correct to distribute information to media in a foreign language: your client will be perceived as insensitive to the culture.

Since time was of utmost importance in this case, we began distributing information immediately. As news became available, we continued to put out almost hourly statements to the local and national media.

When a crisis of this magnitude occurs, initially there is usually very little information on what happened. Sometimes months go by before the authorities determine the cause of the accident.

It is important to note that when there is a plane accident, the investigation is taken over by the authorities, in this case the National Transportation Safety Board (NTSB). The airline is there to help, as well as the aeroplane manufacturer, but the NTSB heads the investigation.

Nevertheless, you have to issue an initial statement with the facts as quickly as possible so that the media perceive the company as being open in its line of communication. There were several days of intense work, answering media queries, keeping a log of all telephone calls and conversations with the media, coordinating with Seattle, etc.

Avoiding speculation

The PR team in Seattle prepared a Q&A for the Alaska Airlines spokesperson in Mexico and for media queries. We were aware that the timing in everything we did was crucial to Alaska's image in this market, as well as the transparency of the communication. We wanted to avoid any type of speculation coming from the media. Lack of information is the best way to start speculation.

Even though all media briefings/press conferences were being conducted in the United States, we briefed Alaska Airlines' general manager in Mexico on talking to the media at a time of crisis. We were sure he would be approached by journalists in Puerto Vallarta, where he had gone to assist the family members of the passengers. The basics we gave him were:

1. Prepare for the interview. Think of what you are going to say.
2. Express condolences. There has been tremendous loss of lives not only of passengers, but of fellow workers and their families. The airline is also in mourning.
3. Do not speak off the record/do not speculate. Only speak of what you know and what is confirmed (facts).
4. Know your facts and concentrate on your messages. In this case some of the messages were: "This is a terrible tragedy, our thoughts and prayers go out to the victims and their families. We have also lost colleagues and friends on this flight; it is a time of mourning. We are here in Puerto Vallarta to assist and attend to the needs of the family members. The airline is working closely with the authorities to determine the cause of this accident."
5. Do not talk or answer questions about actions that are the responsibility of the investigating authorities. You say you cannot answer that question since it is for the authorities to answer.
6. Answer all other questions. If you cannot answer a question, say you will check and get back to the reporter.
7. Be honest. You are representing the company; you do not want to be perceived as trying to withhold information.

Some of the information initially distributed was:

• Initial statement with facts on the aeroplane, flight number, number of passengers and crew members, route, etc, including condolences.
• Alaska Airlines company information.
• Alaska Airlines safety record.
• MD-80 safety record.
• As information became available, press releases on the following topics were issued: list of passengers, names of crew members, formation of a team of volunteers called 'CARE' to assist with the grief of victims' families and the creation of a foundation to help raise money for them.

The results

A company can spend years building an image and a reputation and can lose it in seconds in such a crisis. The airline industry is safer than ever and aeroplane manufacturers and airlines set safety as their priority, but accidents do occur and can happen anywhere.

It is a great tragedy for an airline and the most important element in all of this is to be prepared. A company must have a communication plan in place in case of an accident, which it can implement the moment it occurs.

In the case of Alaska Airlines, it had such a plan and everyone involved knew their responsibilities and roles and acted quickly. Time is essential in a situation like this. The airline lived up to the moment, faced the situation and did what it was supposed to do.

We in Mexico had excellent support from the Alaska Airlines PR team; without their support we would not have been able to do our work and react quickly to the challenges ahead. There were no gaps in the information and the media were thankful for the information passed to them in a timely manner.

Of course the news of the accident dominated the media for days, but the important fact here was that no speculative or sensationalist articles were published. The media reported on what was distributed to them, and Alaska's General Manager in Mexico did a great job in the interviews, which also aired on national television. As news of the investigation developed, the media continued to report on it.

Local dailies reported that relatives of Gabriela Chavez, a Mexican woman who died in the accident, had requested that her body be recovered and flown back to Puerto Vallarta. The media also announced that the MD-83's two flight recorders were found, 200 metres underwater off the California coastline. Mexican media stressed the consistent support and guidance provided to the families and friends of the victims by Alaska's CARE team.

According to Mexico Hoy, aircraft in the MD-80/90 range are considered safe and efficient by the commercial aviation industry in general, despite the tragic fate of Alaska Airlines' MD-83. That same article went on to state that the accident came as a complete surprise, given that the airline had had an impeccable safety record since it began operating in Mexico years earlier.

Likewise, El Sol de México business and financial columnist Edgar González acknowledged Alaska Airlines' quick response and praised its efforts to keep the Mexican media fully informed of events relating to the accident

Translation: El Sol de México, 3 February 2000, Los Capitales:

Alaska Airlines. In the midst of all the pain caused by the Alaska Airlines accident, it is important to acknowledge that the airline maintained an excellent level of communication with both the print and electronic media. The situation was handled in such a professional manner, on this occasion very correctly, that it should serve as an example to other airlines which find themselves in similar situations and which limit their efforts to sticking their heads into the ground like ostriches. Once again, another congratulations note for the Silvia Pendás PR agency. (Edgar González)
The final report from the National Transportation Safety Board determined that the probable cause of this accident was a loss of aeroplane pitch control resulting from the in-flight failure of the horizontal stabilizer trim system jackscrew assembly's acme nut threads. The NTSB conclusions were forwarded to the Federal Aviation Administration (FAA), which in turn issued the appropriate directives to be carried out on all MD-80/90s.

Conclusion

From a communication standpoint, the final result was very little damage to Alaska Airlines' image in Mexico. The media took this accident as an example of how to handle a crisis and how Alaska Airlines helped them by providing information to them in Spanish in a timely and proper manner. Again, being prepared made all the difference. They also appreciated the fact that Alaska had someone locally they could talk to. Today Alaska has expanded its routes in Mexico with successful operations in the region.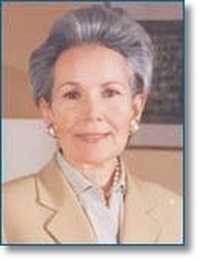 The Author
Silvia Pendás de Cassina has been a communicator for the past 35 years in Mexico and has widespread experience in crisis and issues management. She is president of Silvia Pendás SA, which is celebrating its 30th anniversary. This article is an extract from the Kogan Page book Crisis Communication.
mail the author
visit the author's website
Forward, Post, Comment | #IpraITL
We are keen for our
IPRA Thought Leadership essays
to stimulate debate. With that objective in mind,
we encourage readers to participate in and facilitate discussion.
Please forward essay links to your industry contacts, post them to blogs, websites and social networking sites and above all give us your feedback via forums such as IPRA's LinkedIn group. A new ITL essay is published on the IPRA website every week. Prospective ITL essay contributors should send a short synopsis to IPRA head of editorial content Rob Gray
email
Share on Twitter
Share on Facebook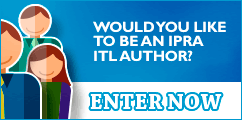 IPRAOfficial