ITL #549 Effective communication: a lifeline in times of crisis

1 month ago
(Comments)
A development communications perspective from disaster-prone Bangladesh. By Md Abdul Quayyum.
In times of crisis, effective communication plays a pivotal role in mitigating damage, mobilizing resources, and providing timely support to affected communities. Whether it's a natural disaster, a public health emergency, or a humanitarian crisis, clear and efficient communication can be a lifeline for those in need. As a communications professional, I have been working in communications for more than two decades and in this article, I explore why and how communication can aid in times of crisis.
The importance of communication in crisis situations
In the context of disasters or crises, timely and accurate information to the right people using the right channel is critical for preparedness, response, and recovery efforts. In the face of disasters and crises, information is a lifeline that can save lives and reduce the impact of such events. One of the primary functions of communication during a crisis is to disseminate accurate and timely information to the affected population. As Bangladesh is a disaster-prone country, I covered many crises, starting from natural disasters to a crisis like covid-19. During any crisis, I work with different stakeholders to ensure people are well-informed so that they can make better decisions to protect themselves and their communities.
Coordination and resource mobilization
Effective communication enables various stakeholders, including government agencies, NGOs, and international organisations, to coordinate their efforts efficiently. In times of crisis, resources such as food, medical supplies, and shelter must be mobilised rapidly. Proper communication ensures that these resources are deployed where they are needed most.
Building trust
In any crisis, the establishment and preservation of trust are paramount. It strengthens social cohesion, ensures fair resource allocation, and supports long-term recovery efforts. Moreover, trust established during one crisis lays the foundation for credibility in future emergencies. Therefore, nurturing and maintaining trust is not merely a component but the linchpin of successful crisis management, ensuring communities and institutions can weather adversity with unity and resilience.
My experience during natural disasters
Bangladesh is prone to cyclones. While working in communications, I gathered experience in dealing with such natural calamities. During any natural disaster, I collaborate with local authorities to establish an effective communication channel for preparedness and response systems. This system relies on timely weather updates and early warnings to help vulnerable communities evacuate to safe shelters. Through community radio broadcasts, miking, and community engagement, I ensure that crucial information reaches even the most remote areas, saving countless lives.
Covid-19 response
During the covid-19 pandemic, communications played a vital role in disseminating information about preventive measures, testing facilities, and vaccination campaigns. I used a variety of communication channels, including social media, television, and community outreach, to ensure that accurate information was available to all, helping to curb the spread of the virus.
Refugee crisis
Bangladesh has been hosting a significant number of Rohingya refugees fleeing violence in Myanmar. Clear and regular communication with both the refugees and the host communities has been crucial in addressing their needs and fostering social cohesion.
Skills required
A combination of skills, knowledge, and personal qualities are required to work in development communications.
Communication skills: Strong written and verbal communication skills are fundamental. Anyone who wants to join this field should be able to convey complex development issues clearly, concisely, and compellingly to various audiences.
Research and analytical skills: We always need to gather data, conduct research, and analyze information related to development issues. This involves critical thinking and the ability to synthesise data into actionable insights.
Cross-cultural understanding: Development work often involves working in diverse cultural contexts. Being culturally sensitive and aware of cultural nuances is crucial for effective communication.
Media and technology proficiency: Familiarity with various communication tools and technologies, including social media, AI, content management systems, and multimedia production, is important.
Graphic design and multimedia skills: Basic knowledge of graphic design software and the ability to create multimedia content can be a valuable asset for visual storytelling in development communications.
Public Relations and Marketing skills: Building relationships, managing media outreach, and promoting development initiatives effectively is essential. Knowledge of public relations and marketing principles can be beneficial.
Understanding of development issues: A strong grasp of economic, social, and environmental development issues is crucial. One must understand the challenges and solutions related to areas like poverty, healthcare, education, environmental sustainability, and more.
Advocacy and campaigning: Advocacy skills are vital for influencing public opinion and policy change. Understanding how to run effective advocacy campaigns is important in development communication.
Adaptability: Development work can be unpredictable, with challenges and opportunities arising suddenly. Being adaptable and open to change is important.
Empathy: A strong sense of empathy and a passion for making a positive impact on people's lives are essential. Genuine commitment to the cause of development is essential.
Networking: Building relationships with stakeholders, development partners, media NGOs, government agencies, and other organizations is important for collaboration and resource-sharing.
Data visualization: The ability to create meaningful data visualizations can make complex development data more understandable and compelling.
Social and ethical responsibility: An understanding of ethical considerations in development work, including cultural sensitivity, transparency, and accountability, is crucial.
Storytelling: The ability to tell compelling stories is vital for engaging with audiences and creating an emotional connection to development issues.
It's important to note that development communication roles can vary significantly depending on the specific organisation, project, and target audience. Therefore, the skills required may vary. Nevertheless, combining the skills and attributes mentioned above can help succeed in this field and make a meaningful impact on development issues.
Conclusion
Effective communication is the backbone of crisis management and response efforts. Clear and efficient communication can save lives, provide essential support, and foster resilience in communities facing crises. In an increasingly interconnected world, the ability to communicate swiftly and effectively has become more critical than ever in ensuring the well-being and safety of all during times of crisis.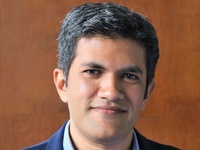 Forward, Post, Comment | #IpraITL
We are keen for our
IPRA Thought Leadership essays
to stimulate debate. With that objective in mind,
we encourage readers to participate in and facilitate discussion.
Please forward essay links to your industry contacts, post them to blogs, websites and social networking sites and above all give us your feedback via forums such as IPRA's LinkedIn group. A new ITL essay is published on the IPRA website every week. Prospective ITL essay contributors should send a short synopsis to IPRA head of editorial content Rob Gray
email
Share on Twitter
Share on Facebook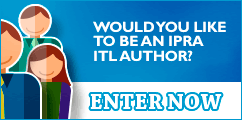 IPRAOfficial