ITL #550   Making a difference for women and girls: across Canada, and around the world

1 month ago
(Comments)
A vision to deliver impactful communication strategies about social changes for the wellbeing of women and girls. By Kim Cohen.
In a world that constantly strives for progress, changemakers play a crucial role in shaping a better future.
As a firm that is all about breaking barriers and creating positive transformation, Toronto-based Brown & Cohen Communications & Public Affairs Inc. launched its FemWorks initiative in 2019 to challenge the norms that have held women back for far too long. It also launched internationally at a global conference of our agency's international partnership in Detroit, in 2019.
FemWorks is an initiative that is dedicated to providing communications services to organizations that make a difference to the well-being of women and girls, and society as a whole.
The FE in FemWorks comes from the periodic table symbol for iron, to represent the strength that women and girls possess, and to highlight the power of the organizations that advocate for a better, more equitable world for them.
Our vision is to deliver impactful communication strategies about the social changes that are important to the well-being of women and girls, and ultimately, everyone – one campaign at a time!
FemWorks practice clients represent organizations which fall under at least one of the following categories, including:
Women led

Support issues important to the advancement of women or women's health

Have demonstrated a vision for creating a more equitable workplace and society for women and girls
Our first FemWorks client joined us about five years ago. Today, we are proud to continue our collaboration with the Canadian Women's Foundation that works tirelessly to improve the lives of women and girls across Canada, and internationally.
A bold voice
The Foundation is a bold voice that consistently demonstrates its vision to create a more equitable workplace and society for women and girls. Its advocacy work has led to significant changes in how Canadians view gender equality and gender equity, and it continues to make a difference by speaking up about the gendered impacts of current events.
One of its most impactful campaigns is the Signal for Help campaign, which was launched in 2020 at the height of the pandemic. This is a simple hand signal that victims of abuse can silently use to get help. Since the campaign launched, the signal has gone viral, saving lives across the world, including that of a U.S. teen who was reportedly being kidnapped in November 2021, and was rescued after she used a hand gesture she had seen on TikTok to signal for help.
Through proactive and reactive promotion, strategic messaging, and targeted media outreach, the Brown & Cohen public relations team supports the Canadian Women's Foundation to gain the visibility and support it needs to continue making a significant impact across our communities.
While the earned media is indeed gratifying, and the fact that the client continues to be a proud member of our FemWorks initiative, what perhaps keeps us most grounded and grateful is the greater good.
It is through this increased exposure, that I believe we help level the playing field for women and girls in so many different ways, including bridging the gender gap in business ownership and leadership roles, dismantling gender-based obstacles, and promoting equality and inclusivity in our communities.
Promoting entrepreneurship
Another core aspect of the FemWorks initiative is to offer PR services to businesses owned by women, with the goal to promote women entrepreneurship.
According to the 2023 World Economic Forum's Global Gender Gap Report, the global gender parity rate has returned back to pre-pandemic levels. However, the report also reveals that the rate of progress is slowing, which means it will take more than 131 years to achieve gender parity.
This is an alarming statistic!
Studies conducted over decades have reported that gender equality and women's empowerment has a direct positive impact on economic growth. When female entrepreneurs succeed, they invest back into their communities, creating a ripple effect that benefits society as a whole. Therefore, it has become even more imperative for our agency to promote women-owned businesses through our PR services.
Our diverse team works hard to develop tailored public relations strategies and media campaigns, write stories that promote women and girls, pitch media, conduct media training, and even recruit female personalities to run for public office. Our communications strategies, which often also include social media campaigns, help our FemWorks practice clients gain recognition and authority by opening up opportunities to present them as thought leaders and speakers, attract investment for growth, and expand their customer base.
Most organizations need to get their message right on the first shot. So the power of collective action cannot be underestimated. This is why we created a FemWorks Collective as part of this initiative. This is an advisory group made up of individuals from diverse backgrounds, who are available for feedback and commentary on the issues important to FemWorks practice clients.
The FemWorks Collective is comprised of:
Entrepreneurs, professionals and leaders who have shattered glass ceilings as part of the female workforce

Mothers who work inside and outside the home

Representatives of Baby Boomers, X, Y and Z generations

People of any gender that seek to establish equal opportunities for women and girls
The FemWorks Collective provides confidential, quick feedback on whether messages and ideas resonate, and come across as authentic and engaging. They also offer early confidence, or important warnings, to organizations that must be efficient with their resources. Additionally, having access to such a valuable group helps us help our clients save money and time spent on focus groups and market research.
A ripple effect
Fostering such collaborations enhances the effectiveness of each organization's or individual's efforts, and also ultimately creates a ripple effect that positively impacts women and girls globally.
The impact of Brown & Cohen's FemWorks initiative extends beyond the lives of women and girls. By supporting organizations and individuals dedicated to their well-being, our agency is contributing to the creation of a more compassionate, equitable and diverse society.
In a world where the well-being of women and girls is of paramount importance, the FemWorks initiative is a beacon of hope and progress, as it revolutionizes the narratives around their stories and experiences.
When women are empowered, safe, and valued, the entire community benefits. As we move forward, it is crucial to support and learn from such incredible endeavours to build a future where all women and girls can thrive, ultimately creating a more equitable society for everyone.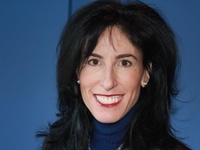 Forward, Post, Comment | #IpraITL
We are keen for our
IPRA Thought Leadership essays
to stimulate debate. With that objective in mind,
we encourage readers to participate in and facilitate discussion.
Please forward essay links to your industry contacts, post them to blogs, websites and social networking sites and above all give us your feedback via forums such as IPRA's LinkedIn group. A new ITL essay is published on the IPRA website every week. Prospective ITL essay contributors should send a short synopsis to IPRA head of editorial content Rob Gray
email
Share on Twitter
Share on Facebook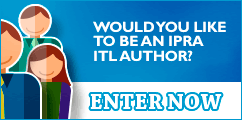 IPRAOfficial