ITL #548 Building trust in uncertain times: how company communicators contribute to public trust

1 month, 1 week ago
(Comments)
Business leaders are perceived as unifiers and targeted communication from CEOs can enhance this image. By Nils Haupt.
In an era defined by rapid change and uncertainty, by a severe climate crisis, high inflation and with two major wars taking place, trust and effective communication play pivotal roles in shaping public perception.
The recently released 2023 Edelman Trust Barometer, a comprehensive survey spanning 28 countries with over 32,000 respondents, provides valuable insights into the dynamics of trust and credibility in our world today. And it shows which important role companies and organizations worldwide and their respective communicators play when it comes to trust.
The bad news is that the new survey indicates a global decline in economic optimism by 10 points, with personal economic fears looming large for 89% of respondents. Interestingly enough, Government institutions lag behind businesses in trust by 12 points, with concerns about misinformation emanating from government and media sources.
This calls for a strategic approach to communication, ensuring transparency and reliability.
Employees and CEOs
The survey highlights that employees and CEOs are the most trusted sources. Besides showing how important transparent, immediate and continuous communication is, it also demonstrates that communicators in the business context have done a great job in the last years when it comes to transformation and change, to taking care during the COVID pandemic and leading thorough a VUCA world.
Business leaders are perceived as unifiers. Targeted communication from CEOs can enhance this image, positioning them as leaders who understand and address the concerns of their stakeholders.
A great example for this kind of CEO is Nicola Leibinger-Kammüller, CEO of TRUMPF in Southern Germany, who is very present in business media and does not shy away from criticizing lawmakers, governments or political parties. She takes an outspoken stand not only in global politics and economics, but also in societal discussions about work-life balance or Generation Z issues.
Businesses emerge as the most trusted institutions, leading in both competence and ethics. The expectation for businesses and/or CEOs to address social issues is very high. This is why companies should actively engage in promoting ethical practices, addressing societal concerns, and collaborating with government for societal benefits.
A clear stance
Employees expect a clear stance, when it comes to social issues and imparity, to lack of diversity or unfair treatment of others. While politics is actively addressing these issues, politicians are not seen as the most trusted sources. People want to see their own companies and organizations being involved, which will increase pride and loyalty towards employers.
It should not be forgotten that societal impact is a critical factor when it comes to job considerations. Communicating brand purpose and values can attract top talent. Companies and their CEOs addressing controversial issues in a politically charged environment, but also taking a stand in sustainability issues, and in diversity and inclusion, are seen as attractive and authentic employers who will significantly attract more talent than others.
Still, the survey indicates a perception that some businesses are not doing enough on various societal issues. This presents an opportunity for organizations to set communicative priorities, addressing topics such as climate change, economic inequality, and workforce reskilling to stand out positively.
Those who are not focusing on these issues will probably be on the losing side when it comes to attracting talent. It should not be forgotten that consumers also increasingly make decisions based on values and beliefs. Crafting brand communication that aligns with these values creates a unique selling proposition, especially in competitive markets.
In navigating uncertain and unpredictable times, trust and effective communication are not just desirable, but essential. The recent study shows that communicators in companies and organizations obviously do a great job. Defending this leading role and increasing trust in their employees will be a key challenge for the near future.
The Trust Barometer is also an important signal for organizations to prioritize transparency, ethical practices, and purpose-driven communication to build and maintain trust in an ever-evolving, changing and cyclical landscape.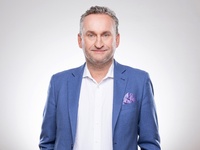 Forward, Post, Comment | #IpraITL
We are keen for our
IPRA Thought Leadership essays
to stimulate debate. With that objective in mind,
we encourage readers to participate in and facilitate discussion.
Please forward essay links to your industry contacts, post them to blogs, websites and social networking sites and above all give us your feedback via forums such as IPRA's LinkedIn group. A new ITL essay is published on the IPRA website every week. Prospective ITL essay contributors should send a short synopsis to IPRA head of editorial content Rob Gray
email
Share on Twitter
Share on Facebook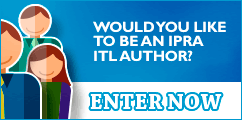 IPRAOfficial