ITL #547 Cast a wider net: why your next comms campaign should be integrated

1 month, 2 weeks ago
(Comments)
Done correctly, communicating across different platforms and channels helps businesses reinforce brand identity with their target audience. By Nick Seymour.
Welcome to the world of integrated communications, where the full potential of multiple channels is skilfully leveraged to amplify marketing campaigns. By combining the power of public relations, social media and content marketing, integrated strategies can help businesses cast a wider net with a coordinated programme that delivers a consistent message to a broader audience. In this article, we look at why an integrated approach can transform communications campaigns, and what you need to consider before jumping in yourself.
Integrated communications: the way forward?
Research shows that people need to hear a message seven times before it truly sinks in. Integrated communications campaigns take this claim to heart by leveraging multiple channels that are critical to raising awareness of a company's brand.
Today's businesses need to cope with a fast-growing digital content ecosystem, as customers increasingly use different communications channels, from online portals and apps to new social media platforms such as Threads. At the same time, customers now expect companies to take a stance on key issues like climate change and diversity, equity and inclusion, and to communicate their views in these areas clearly.
By designing a communications programme where each channel supports and amplifies others, from PR and social to content marketing and pay-per-click advertising, marketers can ensure that the company's values statement, research, or product launch is going to be seen and heard by the people that matter to them.
Different teams creating their own content can also cause confusion about what a brand is trying to say – worse still, it can dilute a company's identity and even lead to misperceptions about what it stands for.
Consistency needs to be at the centre of integrated communications. Messages should be drawn from the same central storyboard or key messaging document to ensure each piece of content, whether it's a social media post, advert or a press release, strikes the same tone and includes the same taglines.
Maximising ROI
An integrated approach can also help businesses make the most of any assets that they have created for individual channels, like PR or social media. Whether it's research that's been commissioned or a thought leadership article that's created debate in target media, marketers can 'sweat' these assets by tweaking this content for other channels.
Research for public relations campaigns, for example, can be combined with copy and creative design to create engaging content that grabs attention by utilising platforms like Shorthand. With this approach, marketing teams can create more from less and offer their audiences insightful content that adds real value.
Launching an integrated campaign isn't just a case of firing out copy and visuals across multiple channels and hoping that something lands, however; integrated comms need to be carefully planned and considered.
A company's target audience is likely to be active across an array of channels, all of which try to distinguish themselves from one another by catering to different user groups, and by offering different levels of accessibility and interaction. Knowing which audiences are more likely to use which platform and tailoring the tone of any communications accordingly can help you to maximise ROI and create the biggest impact. Using short, punchy and attention-grabbing posts for social media, for example, and intuitive, interactive design for reports and whitepapers tends to deliver the best results.
Working with LexisNexis Risk Solutions' ICIS team, Rostrum took and integrated approach to create a global research campaign on navigating the path to net zero. We used PR, organic and paid social media, as well as an interactive whitepaper to reach the brand's key audience. The campaign achieved coverage across all target press, secured 170 real leads for the organisation, and was even mentioned by the then Minister of State for Energy, Clean Growth and Climate Change, Greg Hands.
The case for internal communications
Remote working trends, kickstarted by the pandemic, have created more than just a physical distance between workers. Research by Gallup has found that 85% of employees no longer feel engaged with the workplace, suggesting that corporate cultures may be fading away.
A successful, integrated approach to communications campaigns recognises the importance of reaching this internal audience too. This isn't simply a case of telling employees what the business is 'up to'; instead, companies should be talking about how the business is addressing the issues that employees really care about, whether it's climate change, the cost of living crisis, mental health support or any other areas that are close to employees' hearts
If a brand is communicating externally about their environmental credentials, for example, it's important to make sure those messages (and real action!) are delivered internally too. By including this audience in an integrated communications campaign, businesses can show their staff that they are a responsible organisation. It could even turn employees into brand ambassadors, which is a great way to attract high-quality talent.
Measuring up
When done correctly, communicating across different platforms and channels, whether that's video, blogs or social media, can help businesses reinforce their brand's identity with their target audience. It can also help the company to understand where its messages and content are really making an impact.
Integrated communications campaigns provide marketers with access to a wealth of engagement analytics, from click rates across social media platforms, to dwell times on content tools like Shorthand and Flourish. Marketers taking an integrated approach can use these tools to truly understand how their content is landing and adjust their approach accordingly.
If data shows, for instance, that a target audience of young consultants is time-strapped and always on the move, businesses many want to adapt their long-form thought leadership articles into scripts for a podcast or convert them into a series of attention-grabbing posts for LinkedIn. The bespoke nature of integrated communications enables businesses to move away from 'one-size-fits-all' content and towards content production that suits the needs of the audience and the strengths of each channel.
As a full-service communications agency that creates compelling campaigns across social media, content marketing and PR, we believe that an integrated approach to communications is a must-have today. By taking this considered, consistent approach and bringing together multiple channels of communication, businesses can engage key stakeholders, maximise their reach, and associate their name with the messages they want to be known for. By embracing these benefits, businesses will not only raise their profile, but also help their brand to thrive.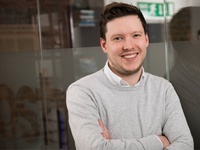 Forward, Post, Comment | #IpraITL
We are keen for our
IPRA Thought Leadership essays
to stimulate debate. With that objective in mind,
we encourage readers to participate in and facilitate discussion.
Please forward essay links to your industry contacts, post them to blogs, websites and social networking sites and above all give us your feedback via forums such as IPRA's LinkedIn group. A new ITL essay is published on the IPRA website every week. Prospective ITL essay contributors should send a short synopsis to IPRA head of editorial content Rob Gray
email
Share on Twitter
Share on Facebook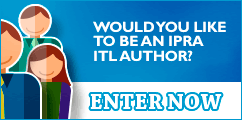 IPRAOfficial