ITL #546   An effective weapon: PR is the CMO's new best friend

1 month, 3 weeks ago
(Comments)
PR is a magic flute; played horribly by most, played to perfection by the gifted few. By Kev O'Sullivan.
As anybody who's been in a relationship knows, love and attention often come together. But, they are not synonymous and nor are they mutually exclusive.
Some of our most loathed people get a lot of our attention. And sometimes we love people but completely take them for granted.
And without doubt, CMO's crave the very same. Now I'm not suggesting for a second that they themselves crave such things (of course not), but more the brands, products and services that they care for.
Like any good parent or pet owner, or at least dad/momager, a CMO wants their little one to receive all the love and attention it needs to thrive in this world.
That's the distinction between a CMO and many of the colleagues and agencies around them - mama/papa bear demands the right level of love and attention so the brand and its business can thrive. This is not airkissing at a fashion party, but the love and attention that turns a child into a high functioning and endlessly thriving member of society.
And that's where public relations comes in. The most misunderstood of the channel-discipline hybrids is an Indiana Jones-style cypher. Once unlocked, the CMO goes from smart operator to true visionary... and even CEO along the way. Because unlike any discipline, PR is a magic flute - played horribly by most, played to perfection by the gifted few. And the benefits, a brand and business that overperforms in both brand equity and reputation (love) and visibility (attention).
A cupcake without yeast
My favorite analogy... a brand without good PR is not a cupcake without icing. It's a cupcake without yeast. Dense and serviceable, but a wasted opportunity.
And worse still, many supposedly integrated marketers will shove a load of yeast atop the cake as icing expecting it to grow the entire cake. Not so delicious, or effective.
And why is PR such an effective weapon in modern business? Well, simply put, brands belong to the public more than ever before. That beautifully redesigned logo, gorgeous user experience or incomparably pretty activation is meaningless if culture, influencers, commentators and any other opinion leader thinks you're irrelevant. In fact, you know what a lot of opinion leaders find irrelevant? Most brands. If you're not engaging with culture in a truly salient way, you're not engaging with consumers.
What does the visionary do differently? The CMO in the know uses PR in five distinct ways that not only provides yeasty goodness but amplifies all their marcomms efforts and solidifies their business against consumer unpredictability.
Five PR Rules for CMOs
Accept that all brands are insignificant to most people most of the time.
Whether we like it or not, or we spent $1 billion on above-the-line or not, most consumers are going to commit their headspace to their children, chores, sports/video game, favorite TV show, new favorite album, current affairs, BFF or boxing class. They aren't giving the new flavor of breath-mint or bandana brand or that job opening at the local vase factory much, if any, thought.
You want to stimulate all the right love and attention, PR is quite literally the only way you'll cut through the cranium in a way with any meaning.
Studies including one by my alma mater the University of Warwick, led by Andrew Oswald demonstrate the correlation between advertising and happiness - spoiler, it isn't a positive one. And declining ad rates alone will show you that the dirge of traditional marketing has resulted in a loss of luster.
Counsel not (just) content
For certain CMOs, the PR partner (external or internal), is a mirror of truth. Mirror mirror on the wall, what would make them all talk about us positively?
As Nike alum and FleishmanHillard comms impresario Mitch Germann says, "Many of the most memorable experiences of my career were the result of great thought partnership between comms and marketing leaders. It's such a naturally complementary relationship – each trying to achieve the same ultimate goal, but looking at how to get there through different lenses. When the best of those two perspectives can come together, the work is thoughtfully elevated. The intersection of newsworthiness and creativity, reputation and brand, story and art, copy and design - this has the potential to unlock world-bending work."
Change not channel
Sometimes a simple shift to your business operation could be the difference between triumph and tragedy. Increasingly termed brand acts, these new business decisions, adjustments or focuses, if designed right, don't only allow them to enter the conversation - they get to lead it indefinitely.
Reputation is marketing and marketing is reputation
I said what I said. The best marketers in the world don't need to say it. They've already baked reputation into the heart of their decision-making. If it's an after-thought - relegated to issues and, god forbid, crisis management, I'm willing to bet you're already leaving money on the table.
Work us harder
Your PR partner should be ride-or-die. We've built an industry around weathering any scenario from generating revenue for your business to rewriting your brand. Stop asking for headlines and start asking for the business transformation you deserve. And ask us to prove our impact. In the age of readily available data, "increase in impressions" simply isn't good enough.
Of course, many readers will ignore this guidance, keeping PR sat in between ATL, DM and digital in a schematic on a server somewhere. Those same people will watch their peers get promoted faster, their brands stall and their businesses forgo the biggest opportunity in marketing.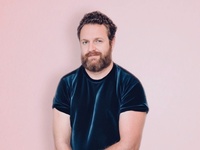 Forward, Post, Comment | #IpraITL
We are keen for our
IPRA Thought Leadership essays
to stimulate debate. With that objective in mind,
we encourage readers to participate in and facilitate discussion.
Please forward essay links to your industry contacts, post them to blogs, websites and social networking sites and above all give us your feedback via forums such as IPRA's LinkedIn group. A new ITL essay is published on the IPRA website every week. Prospective ITL essay contributors should send a short synopsis to IPRA head of editorial content Rob Gray
email
Share on Twitter
Share on Facebook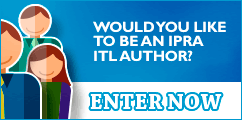 IPRAOfficial