ITL #545 Role of authenticity in modern public relations: ensuring trust and connection

1 month, 4 weeks ago
(Comments)
Authenticity has emerged as a cornerstone in modern public relations, particularly in the context of the Middle East. By Nidal Abou Zaki.
In an era of constant information flow and widespread scepticism of traditional marketing practices, authenticity has emerged as a guiding light in the field of modern public relations. It is no longer limited to planned words and carefully crafted visuals, but rather a dynamic, interactive conversation in which authenticity is paramount. This transition is more than a passing phase; it is a reaction to a digitally linked society that desires genuine human connection and transparency.
In today's social media-driven environment, information spreads quickly. It has become easy for misinformation to spiral out of control if not properly monitored or regulated. So, to humanise a brand, is has become necessary to invite the audience to be a part of the journey, changes and upheaval. Customers who feel informed will be more forgiving of any hiccups or difficulties that occur along the way.
Authenticity, the skill of being genuine, has evolved as a cornerstone in global public relations strategies. It serves as a bridge between traditional values and the demands of a fast-changing world, especially in the setting of the Middle East, a region typically characterised by a delicate interaction of cultural, religious, and political issues.
The days of polished messaging and extravagant campaigns in Middle Eastern public relations are long gone; today's audience craves substance and connection. The overlap between what a business does and what people want is at the heart of brand authenticity. It is a statement of how brands have gone beyond chasing profit by informing customers about a product to enable right decision-making.
Cultivating relationships
Nothing beats a corporation that connects with its customers. By cultivating relationships, you demonstrate to your customers that you genuinely care about them and their interactions with your brand. Fortunately, social media makes it simple to engage with your target audiences on a more personal level. Respond to comments and direct messages from genuine customers, and answer their questions. Host appreciation prizes, share user-generated material, and organise events for your customers. You will establish a dedicated following who believes in your brand because you demonstrated that you care.
Public relations has evolved into a dynamic force that transcends traditional borders and cultures. In the Middle East, a region steeped in rich history, complex politics, and a diverse tapestry of cultures, the role of authenticity in modern public relations holds paramount significance. The Middle East is no stranger to narratives shaped by external forces, and this history underscores the urgency of authenticity.
In an era where information travels at the speed of light, it is crucial for public relations efforts in the Middle East to pivot towards authenticity. Transparent communication that is rooted in genuine narratives can counter prevailing stereotypes and provide the global audience with a better understanding of the region's complexities.
Melting pot, not monolith
One of the notable challenges in the Middle East is the perception of uniformity. Often portrayed as a monolithic entity, the region is a melting pot of cultures, languages, and identities. Authentic public relations has the power to showcase this diversity, shedding light on the individual stories that collectively form the region's identity. By amplifying authentic voices from within the Middle East, public relations practitioners can contribute to a global conversation that acknowledges and celebrates this rich tapestry.
Furthermore, authenticity in public relations can play a critical role in establishing trust—both inside the region and on the international stage. The Middle East has seen its fair share of geopolitical tensions and crises, which have gradually undermined confidence. Genuine communication can help reestablish trust by humanising the region's experiences and goals. This can open the way for constructive discourse and collaboration, allowing the Middle East to move beyond its past issues and into a brighter future.
Authenticity has emerged as a cornerstone in modern public relations, particularly in the context of the Middle East. It holds the potential to reshape narratives, amplify diverse voices, and build trust—a trifecta that is indispensable for a region looking to navigate the complexities of a globalised world.
Public relations practitioners in the Middle East are embracing authenticity not only as a strategic tool but also as an ethical imperative. By doing so, they can contribute to a more informed, empathetic and interconnected world, one where the true essence of the Middle East shines through the spread of misinformation and prejudice.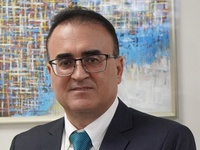 The Author
Nidal Abou Zaki, Managing Director of Orient Planet Group. Nidal has 30 years' experience in the fields of PR and media in the Middle East and founded Orient Planet in 2001.
mail the author
visit the author's website
Forward, Post, Comment | #IpraITL
We are keen for our
IPRA Thought Leadership essays
to stimulate debate. With that objective in mind,
we encourage readers to participate in and facilitate discussion.
Please forward essay links to your industry contacts, post them to blogs, websites and social networking sites and above all give us your feedback via forums such as IPRA's LinkedIn group. A new ITL essay is published on the IPRA website every week. Prospective ITL essay contributors should send a short synopsis to IPRA head of editorial content Rob Gray
email
Share on Twitter
Share on Facebook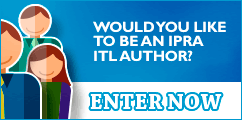 IPRAOfficial