ITL #544 'Climate washing' litigation: How to prepare for global action against greenwashing

2 months ago
(Comments)
Amid new anti-greenwashing legislation, businesses need to review and strengthen their communications in line with demands for truthful, evidence-based sustainability claims. By Daniel Silberhorn.
With 2023 on track to become the hottest year on record, how companies behave and communicate vis-à-vis climate change is increasingly having a material impact on their operations.
Climate change-related lawsuits, for example, have more than doubled over the past five years, according to the UN Environment Programme (UNEP). In 2021, for instance, Shell was ordered to cut its carbon emissions faster by a Dutch court. And in early 2023, ClientEarth filed a lawsuit against 11 of the oil company's directors at the High Court in England, claiming the company's current climate strategy supposedly puts Shell at financial risk. And this is just one example: According to UNEP, some 2,180 cases have been filed over the past five years while there were just 884 documented as of 2017.
In the communications sphere in particular, environmental groups and governments appear to be growing increasingly frustrated with corporate claims about businesses' reported contribution to tackling climate change – and they are leveraging a range of public instruments including lawsuits.
Indeed, the LSE's Grantham Research Institute on Climate Change and the Environment observes a veritable "explosion" of court cases dubbed 'climate-washing' in its 2023 snapshot on global trends. These challenge the accuracy of green claims and commitments. Reportedly, some cases seeking financial damages are also challenging disinformation, with many relying on consumer protection law.

Any business can be hit
Lufthansa, for example, had to defend its newly introduced Green Fares in early 2023 against reproaches of greenwashing, stating that the additional cost of each Green Fare will finance climate protection projects and sustainable aviation fuels. Similarly, KLM has discontinued its 'Fly Responsibly' advertising campaign after being sued over alleged greenwashing. Environmental groups said the adverts breached consumer law by misleading the public over how sustainable flights are.
Indeed, the travel, personal, and leisure industry as well as fossil fuels and transportation have seen the largest number of climate change lawsuits in 2022; but a range of industries including chemicals, food, utilities, and others have come under fire, as LSE's researchers found. Any business can be hit.
The recent developments suggest that we may have to expect even more action against greenwashing as authorities and legislators are cracking down on what they see as misleading sustainability claims.
This is why global associations like IPRA seek to support their members with Climate Change Guidelines, calling for responsible behavior, integrity, and accuracy around climate change and actively preventing greenwashing. Similarly, recommendations such as the OECD Guidelines for Multinational Enterprises on Responsible Business Conduct encourage enterprises to make "information available in plain language and ensure the accuracy of any claim regarding environmental or social performance."


Affecting companies in one of the biggest economies, EU institutions finalized the Green Claims Directive in September 2023 which explicitly tackles Greenwashing. The directive aims to eliminate misleading environmental messaging by setting out the EU's first set of detailed rules for how companies should market their environmental impacts and performance. Once the directive enters into force in 2024 as expected, EU members will have 18 months to transpose it into national law.
The Green Claims Directive lays down detailed rules on the substantiation, communication, and verification of voluntary environmental claims and environmental labels used by traders that market products to EU consumers. As part of them, environmental claims such as 'climate neutral' or 'eco' are banned by 2026 unless companies can prove the claim is accurate. And the rules also make it illegal to base such claims on off-setting. Knowing these rules will be key for communicators going forward.
Legislation such as the Green Claims Directive means it will become even harder to 'gloss over' sustainability and especially climate strategies that are not up to standard and expectations. For example: Climate targets that speak of achieving net zero emissions by 2050 are not 'ambitious'. It's what people increasingly expect as a minimum, with leading companies aiming for earlier dates or becoming even climate positive or negative, depending on the preference in choice of words.

Complying with legislation
So, the best way to avoid greenwashing reproaches is to develop sustainability strategies based on sound stakeholder engagement and evidence, looking at the most material topics, set the right targets that comply with the latest science, and develop as well as implement a clear, KPI-based sustainability and carbon reduction roadmap. And along the way engage and communicate real progress continuously in a truthful, transparent way with all stakeholders, based on reliable evidence.
It is therefore high time to review the potential gap between words and action. To comply with the EU Green Claims Directive, companies within the EU should then take 10 key steps to avoid greenwashing:

Transparency and Accuracy: Ensure that any environmental claims made in communication or marketing materials are accurate, clear, and substantiated with reliable evidence. Avoid misleading or exaggerated statements that could confuse consumers.
Life Cycle Assessment: Conduct thorough life cycle assessments to understand the environmental impact of your products or services throughout their entire life cycle. This can help you make more accurate and credible claims.
Independent Verification: Consider obtaining independent verification or certification from recognized third-party organizations. This can enhance the credibility of your claims.
Specificity: Be specific about the environmental benefits of your products or services. Vague or generalized claims might not meet the directive's requirements. Provide quantifiable data and information whenever possible. Be transparent about carbon offsetting.
Substantiation of Claims: Keep records of the evidence supporting your environmental claims. This could include test reports, studies, or other relevant documentation.
Comparative Claims: When making comparative claims (e.g., "greener than the competition"), ensure that the basis for comparison is clear, accurate, and relevant.
Avoid Vague Symbols: Use environmental labels, symbols, or certifications that are recognized and understood by consumers. Avoid creating your own symbols that could be misleading.
No Irreversible Environmental Harm: Ensure that your products or services do not cause irreversible harm to the environment. Claims should not imply that a product is environmentally beneficial if it has significant negative impacts – or other products from your company have.
Regular Review: Regularly review and update your environmental claims, narrative, and messaging to ensure they remain accurate and relevant as products or circumstances change.
Internal Training and Communication: Educate your employees about the EU Green Claims Directive and its requirements. Foster a culture of transparency and environmental responsibility within your organization. Ask: Does our corporate culture enable sustainability transformation?
While ensuring compliance will require more effort and care in communication, compliance with legislation will also provide guidance, confidence to 'be safe' and enable making informed decisions. Real contributions to a green transition will have it easier in the market and be more recognized as such. All of which is good news for both consumers and for the increasing number of companies that are on their honest journey towards improved sustainability as needed to meet global sustainability goals.
These are, in the end, not about 'saving the world' or 'the climate', but about saving our personal good lives and allowing others to lead theirs, too. Sustainability goals are about us. About our own presence and our own future: Our cities, our food, our health, our neighborhoods, and our wealth.
Forward, Post, Comment | #IpraITL
We are keen for our
IPRA Thought Leadership essays
to stimulate debate. With that objective in mind,
we encourage readers to participate in and facilitate discussion.
Please forward essay links to your industry contacts, post them to blogs, websites and social networking sites and above all give us your feedback via forums such as IPRA's LinkedIn group. A new ITL essay is published on the IPRA website every week. Prospective ITL essay contributors should send a short synopsis to IPRA head of editorial content Rob Gray
email
Share on Twitter
Share on Facebook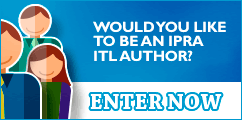 IPRAOfficial