ITL #543 Smart communication: building trust to help regional projects succeed

2 months, 1 week ago
(Comments)
Local communities need to understand and feel a part of the projects that are planned in their neighborhoods. By Bosco Marti.
Establishing communication strategies that allow for the incorporation of new ideas and varied perspectives can mean the difference between the success or failure of a project, particularly when language and cultural barriers are involved. As an executive that has worked on project development in a variety of sectors throughout Latin America, as well as in the US, I have learned that initiatives that look great on paper can run into trouble unless the organizations charged with their implementation encourage conversations with the communities and stakeholders involved.
In this sense, a communications strategy that is sensitive to the public policy and social responsibility aspects of a project in question is not a 'nice to have', but an essential aspect of any project development strategy.
When I served as the Executive Director of the Inter-American Development Bank (IADB), I represented the interests of my home country, Mexico, as well as those of the Dominican Republic, reviewing projects and regional initiatives focused on improving the lives of those living in the region. Given the varying degrees of sensitivity related to the influence of international organizations, I witnessed firsthand how important it was to make sure we actively reached out to the wide array of local stakeholders involved, with the goal of taking steps to incorporate their views and opinions prior and during execution.
Once a project gets underway it is important to keep the lines of communication open. It is best to reach out early, listen to the concerns and questions that may arise, respond to queries in a timely fashion, and to be consistent in messaging. There is nothing worse than starting a project, running into difficulties and then having to reach out to the local communities without having developed relationships previously.
It is always easier to knock on the door when an understanding has already been reached.
Building trust for long-term project success
Being sensitive to cultural and language differences is also important and can make a big difference when it comes to building trust, a necessary ingredient for long-term project success. For example, in the US business issues are usually tackled immediately when you sit down at the table, whereas in Latin America people prefer to get to know each other – at a basic level at the least – before launching into the 'to do' list. Developing a rapport between an organization that oftentimes is based out of the country and those who live near the project site can go a long way to ensuring that the communication continues to flow and that misunderstandings are avoided.
As the Global Director for Communication at Aleatica, a transportation infrastructure operator with an important footprint in Latin America and Europe, we include Environment, Social and Governance (ESG) considerations at the center of our business strategy. Communication plays a vital role because it helps us to ensure that we are listening to and incorporating the opinions of our stakeholders into our daily operations.
For example, ensuring that we have open lines of communication with government authorities is critical to being able to work together to ensure the safest conditions possible for those who use our toll roads. Further, reaching out to and creating social programs that add to the quality of life of the communities that live near our infrastructure assets, such as organized activities for at-risk youth, has allowed us to be viewed as a partner of choice.
The US-Mexico bilateral relationship
As a Non-Resident Senior Fellow at the Atlantic Council's Adrienne Arsht Center, I have had the privilege to continue supporting projects focused on regional integration and understanding. One of my passions is the US-Mexico bilateral relationship and border issues remain a critical focal point to increase the competitiveness of the North American region. In February, the Council – in coordination with the University of Texas, El Paso (UTEP) and El Colegio de la Frontera Norte – released a report entitled, "The transformative power of reduced wait times at the US-Mexico border," which outlines how both countries can benefit from streamlining trade processes.
Given political tensions related to immigration and political populism on both sides of the border, ensuring that our citizens understand the importance of trade and cooperation between our countries is critical, and this can only be achieved by effective communication, with compelling messaging supported by strong evidence.
This report notes that by increasing border efficiency by only 10 minutes, more than 3,000 additional jobs could be generated across Mexico's six border states, increasing their combined GDP by 1.34%. Further, this reduction would allow for an additional $26 million dollars' worth of goods to enter the U.S. every month, leading to spending increases of $547,000 dollars in the four U.S. border states.
In short, reducing red tape is a good thing for both economies, a fact that we need to socialize to ensure that public support for trade agreements like the USMCA, the recently revised NAFTA, continue. By boosting economic growth in Mexico, we can also help to ease the root causes related to immigration.
Establishing effective cross-cultural communication is critical to ensuring that we can build a more sustainable and prosperous future for our region. The challenges we are currently facing regionally and globally are not solvable in isolation but require constant dialogue and frequent compromise.
Local communities need to understand and feel a part of the projects that are being planned in their neighborhoods, and companies and governments need to listen and not anticipate what the needs of specific communities may be. We can produce better development outcomes not only through investment, but also through smart communication that ensures support for initiatives that contribute to regional success.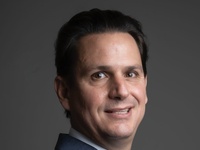 The Author
Bosco Marti is Global Director for Communication at Aleatica, and a nonresident senior fellow with the Atlantic Council's Adrienne Arsht Latin America Center.
mail the author
visit the author's website
Forward, Post, Comment | #IpraITL
We are keen for our
IPRA Thought Leadership essays
to stimulate debate. With that objective in mind,
we encourage readers to participate in and facilitate discussion.
Please forward essay links to your industry contacts, post them to blogs, websites and social networking sites and above all give us your feedback via forums such as IPRA's LinkedIn group. A new ITL essay is published on the IPRA website every week. Prospective ITL essay contributors should send a short synopsis to IPRA head of editorial content Rob Gray
email
Share on Twitter
Share on Facebook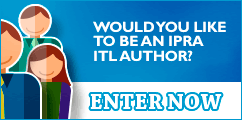 IPRAOfficial