ITL #542   Mastering APAC's communication mosaic: key strategies for success

1 week, 4 days ago
(Comments)
Embrace digital, 'gloca-lization' and diversity for successful communications in Asia Pacific. By Serina Tan
Imagine standing at the crossroads of a captivating mosaic, where diverse cultures, languages, and markets converge. Welcome to the Asia Pacific region, home to more than half of the world's population and housing a staggering 4.3 billion people with distinct backgrounds.
From the bustling metropolises of China and India to the emerging powerhouses of Indonesia and Vietnam, Asia Pacific stands tall as a global economic force, projected to drive 60% of global growth by 2030. However, within this dynamic landscape lies a communication labyrinth, where the key to success lies in effective and impactful localization for international businesses seeking to forge meaningful connections with their stakeholders.
To navigate this intricate terrain, let's explore three essential strategies that unlock the secrets to communication success in this exciting region.
Embracing the digital frontier
Tech innovation is quickly reshaping Asia Pacific's economic landscape, with the Southeast Asian subregion projected to reach a US$300 billion digital economy by 2025. The region represents almost 60% of the global social media audience, but platform preferences vary significantly from those in the West, making it crucial for brands to adapt their strategies accordingly.
While Facebook, TikTok and WhatsApp remain popular, specific countries favor unique platforms. China relies on WeChat and Sina Weibo due to Western platform bans, while Australia, Singapore, Indonesia, and India prefer Facebook, YouTube, WhatsApp, and Instagram. Japan leans towards LINE and YouTube, alongside X (previously Twitter), Instagram, and Facebook. In Thailand and Taiwan, YouTube, Facebook, and LINE are prevalent, while South Korea predominantly uses YouTube and KakaoTalk.
The region's transformative digital trends offer promising opportunities. First, the prevalence of mobile usage is driving the adoption of tech-driven strategies with a digitally savvy audience. Second, experiential e-commerce incorporating the metaverse, AR and VR technologies creates immersive brand experiences. Third, business messaging is giving brands the power to transform customer communications, while influencers hold tremendous sway in storytelling and live streaming, fostering brand trust and cultivating loyalty.
To successfully localize communication programs, it is crucial to understand and incorporate these local preferences and emerging trends.
Championing 'Gloca-lization'
To adeptly traverse Asia Pacific's diverse landscape, we must carefully strike the right balance between globalization, regionalization, and localization. Here are the best practices:
Champion 'gloca-lization', thoughtfully blending your global, regional, and local elements to tailor campaigns that deeply resonate with local audiences while maintaining your overarching vision.
Adopt the 'hub and spoke' approach by establishing a regional communications hub in a key APAC market. This allows you to develop communication strategies aligned with your vision while ensuring consistent messaging across local markets.
Empower your local teams with 'freedom within the framework,' enabling them to adapt global programs to suit local preferences, language nuances, and cultural context. This approach fosters authenticity, enhancing the impact of your communication efforts.
TikTok's #CreateKindness campaign is a prime example of successful regionalization and localization in Southeast Asia. Originally launched globally, TikTok extended the campaign's impact by partnering with popular content creators from the region. These creators shared a compelling video, candidly ranking comments and discussing their impact on well-being. To enhance localization, TikTok organized webinars in various local markets, featuring local content creators, non-profit organizations, and mental health advocates. This approach effectively adapted the regional campaign to resonate with the interests of the local audience while still aligning with the brand's global values.
3.Harnessing diversity
The Asia-Pacific region is a colorful tapestry of cultures and ethnicities, boasting over 2,000 languages. Embracing this rich diversity demands a strategic approach that transcends linguistic boundaries. Savvy communication teams must embrace hyper-localization, crafting tailored, culturally relevant content that resonates.
For instance, Nike demonstrated the power of localizing CSR efforts in China. Through collaborative partnerships and strategic media engagement with outlets like CCTV and Xinhua News Agency, Nike's campaign resonated deeply with different parts of China. Featuring influential athletes from diverse nationalities, such as Cristiano Ronaldo and Li Na, along with partnerships with the local Ministry of Education and award-winning teachers representing different regions and ethnicities, the campaign fostered a strong emotional bond with local audiences, amplifying Nike's positive impact.
Danone-AQUA, Indonesia's pioneering bottled mineral water brand, displayed a masterful localization effort with their #BijakBerplastik (#BePlasticWise) campaign. They delved into the multicultural context of Bali, a renowned tourist hotspot, to create an inclusive campaign resonating with diverse audiences.
Recognizing the blend of residents and international tourists in Bali, Danone-AQUA collaborated with local NGOs and start-ups to organize beach clean-ups, engaging consumers in responsible recycling practices. To address the diverse linguistic backgrounds of tourists, they thoughtfully designed specially labeled bottles featuring English content, effectively communicating their message to global visitors.
This multifaceted localization effort connected with residents and tourists, reinforcing the brand's commitment to environmentally responsible practices. Danone-AQUA's approach showcases the power of understanding and embracing diversity to create impactful campaigns that transcend cultural boundaries.
One size doesn't fit all
Navigating the dynamic communication mosaic of Asia Pacific demands a keen appreciation for its rich diversity – a collection of unique facets, not a monolithic whole. Avoiding broad assumptions and understanding local nuances is key to effective communication. While adopting a 'digital-first' approach, staying abreast of rapidly evolving trends is equally crucial.
I urge businesses to harness the power of 'gloca-lization' and empower local teams with 'freedom within the framework.' Embrace creative adaptations that honor the unique preferences, languages, and cultural sensibilities of each locale, recognizing that what works in one market may not work in another.
Success lies in staying attuned to relevant trends and tapping into local insights. The journey may be complex, but with the right communications approach and a collaborative mindset, your business can make a lasting impact that deeply resonates with diverse local audiences.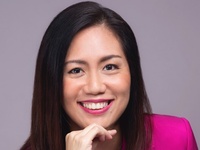 The Author
Serina Tan is the Founder and Managing Partner of Brewer Consulting, an award-winning strategic communications advisory firm. An established leader and trainer in public relations, Serina has a proven track record in leading award-winning communication programs across the Asia Pacific. She was recognized by Campaign Asia's 40 under 40 for her impressive achievements.
mail the author
visit the author's website
Forward, Post, Comment | #IpraITL
We are keen for our
IPRA Thought Leadership essays
to stimulate debate. With that objective in mind,
we encourage readers to participate in and facilitate discussion.
Please forward essay links to your industry contacts, post them to blogs, websites and social networking sites and above all give us your feedback via forums such as IPRA's LinkedIn group. A new ITL essay is published on the IPRA website every week. Prospective ITL essay contributors should send a short synopsis to IPRA head of editorial content Rob Gray
email
Share on Twitter
Share on Facebook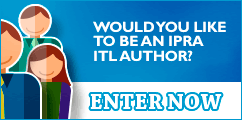 IPRAOfficial