ITL #541 Pay-to-play for visibility: Navigating the media landscape where earned media is not the norm

2 weeks, 4 days ago
(Comments)
If content is becoming paid for, what differentiates us from advertisers? By Rafiat Gawat.
Regardless of geography, it is no news that the media landscape is rapidly evolving. Trends become stale in the blink of an eye, just as technology and other global phenomena evolve at a similar pace. While these phenomena have shown up in some regions faster than others, or in different forms depending on geographical peculiarities, they show up anyway. In fact, some of these trends have metamorphosed within themselves, creating several microcosms with a wide range of outcomes.
Influencer Marketing, for example, is spectacularly dynamic; many studies have reported changes in consumer behavior as a direct effect of it. The average consumer will find an influencer more relatable and believable than the brand itself. These insights also revealed that influencer marketing in various business verticals has recorded more success in generating interest and the potential to drive action. There is also the subject of the preferred platform, formats, and so on. The list keeps growing.
Interestingly, 'Influencing' is not limited to purchases, it extends well into the realm of sustainability, and advocacy, amongst others, hence, PR practitioners need to tap into this 'opportunity' (for lack of a better word), or at least study it well enough to be able to drive similar or better impact.
Herein then lies the conundrum for those who will have to/choose to engage influencers: it ALWAYS comes at a price – as set out by Charlotte Fleckney in the essay 'Pay to Play: Are Blogger Relations Damaging a Fundamental Aspect of PR Practice?' Journal of Promotional Communications 5, no. 1 (2017). How then do you not pay to play?
From sending free samples so they may try it and then 'hopefully' talk about it to their audience, flying them all-expenses paid to the other side of the world to show your sustainability operations and zero human rights violations, or inviting them to company events in hopes that they will create promotional content for your brand or generate goodwill – there is always a price.
For some of us who practice in some parts of the world, this is not new. Even with traditional media, your visibility usually costs more than just having a good story, press release or a good relationship with the media. Myriad of reasons exist for this, based on the peculiarities of our media environment, but let's not digress.
Curiously, when international media organizations or their regional representatives show up on our side of the pond, they typically present corporates with the pay-to-play option first. The more subtle ones ask for an interview for their editorial in their '(insert continent) special' with '(insert industry)' focus where you happen to be a thought leader, and then proceed to gift-wrap the condition for the quote to be used in a nice proposal for an advert. In my experience in the last six years, only very few have published when you say no to advertising, and even fewer do not present you with a rate card or make it a condition to publish your story or quote.
Another option they offer is the advertorial. Until very recently, it was never explicitly stated to you as a potential client that it is still considered advertising. You are offered the 'opportunity to be featured' at a cost. They write the article, give you editorial visibility (WOW!) – at a huge cost of course – then when they publish, they put an inconspicuous 'SPONSORED' (or related words) on it. If you're not observant or you're too excited that you got visibility in an international media big name, you may miss it.
Even for those who have more regular publications in this side of the world, the pathway to sharing press releases with them or even accessing them is largely unclear. An agency/consultant can somehow figure it out though, make of that what you wish.
All of this context is the norm, you pay-to-play whether directly or by proxy anyway. Therefore, the challenge that digital media and all its peripherals pose is not new to us. If anything, it has disrupted our media landscape significantly. Some companies are able to create relatability for their social media persona, so much so that they are able to convey authenticity and build credibility.
They are able to deliver value in such a way that people rely on them for information. Their audiences do, and even news organizations pick up their stories from their digital content for further exploration.
This is just one of many things we have seen play out in our own operating environment. This is also not unrelated to the fact that many more companies are seeing the need to differentiate between marketing, advertising, and PR, especially as sustainability becomes more of a mainstay. For instance, origination and traceability stories need to be told to show impact and corporate responsibility, not in a 'come and buy what we are selling' format.
For those of us who interact with other environments outside of ours, starting off posed an ethical quagmire, but these new phenomena are allowing us to find our voice more and more. Therefore, I would like to offer the following non-exhaustive suggestions for navigating this somewhat new terrain, as alternative considerations to reach the audience and build/sustain goodwill:
Advertising as a Launch Pad:

the 'Behind the Scenes' story is mostly a good story. Tell it. When an advert has piqued people's interest, don't be afraid to milk it. Think of it as how we all love a good Villain Origin Story. Your targeted advertising campaigns across various channels such as social media, search engines, and websites can even point to the link to the BTS as part of its call to action. While targeted advertising allows you to control your messaging and reach your specific audience, it will be retold if your story is good enough.
Influencer Relations:

much like what you do with the media, identify influencers in your industry or that have an audience profile you would like to target. Invite them to your events, send them products pre-launch, and ask if they would be willing to 'unbox' to give an independent review – this is risky, but if you're what you say you are, there should be no issues. Remember that this is their means of livelihood, so do not come across as exploitative. There's more here, but you understand the general idea, think Media Relations, but different – so have a strategy for engaging influencers, and include them in your crisis management plan if their voices are strong or loud enough in your industry.
Content is King:

create high-quality shareable content. Memes, short videos (30-45 secs), soundbites from larger bodies of work, infographics with relatable language, etc., have the potential to attract attention and move organically.
Use your own Channels (especially Social Media):

define your brand personality and make magic with it – Merriam-Webster's Twitter handle is one of my personal favourites; they always choose their words carefully :D. Another one with a defined personality is Netflix; regardless of geography, they almost always sound alike. Don't be afraid of negative engagement, it is social media, everyone has their day. Handle it like the Crisis Management pro that you are.
Strategic Partnerships:

seek collaborations with complementary businesses or organizations to leverage each other's audiences. Brownie points to them having a good social following – of course, this should not be the main reason for your collab; your organizational objective should be. It will help expand your reach.
Remember, your focus is on building credibility and goodwill. Therefore, maintaining authenticity and delivering value should be prioritized. To create long-term success, you have to create meaningful experiences and build relationships with your audience and the channels to reach them.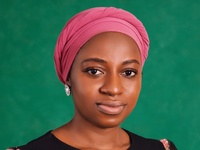 The Author
Rafiat Gawat is currently the Head of Corporate Communication at Tropical General Investments Group – a conglomerate operating over 20 subsidiaries across 13 countries in Africa, the Middle East and Asia. She is a seasoned corporate communication and public affairs expert with over 12 years of experience in diverse industries and multicultural environments. Connect with Rafiat on Twitter via @_Rafiat and check her #RG_Comms where she shares her thoughts on Comms issues or connect with her on LinkedIn.
mail the author
visit the author's website
Forward, Post, Comment | #IpraITL
We are keen for our
IPRA Thought Leadership essays
to stimulate debate. With that objective in mind,
we encourage readers to participate in and facilitate discussion.
Please forward essay links to your industry contacts, post them to blogs, websites and social networking sites and above all give us your feedback via forums such as IPRA's LinkedIn group. A new ITL essay is published on the IPRA website every week. Prospective ITL essay contributors should send a short synopsis to IPRA head of editorial content Rob Gray
email
Share on Twitter
Share on Facebook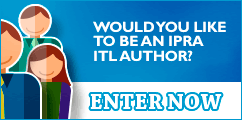 IPRAOfficial