ITL #501   Leveraging data to hone strategy: achieving the greatest reputational lift

10 months ago
(Comments)
As communicators we should strive to incorporate more data-driven decisions into our work, but it's important to remember some key principles. By Kimberley Goode.
When you are in the business of using words and images to tell stories, it isn't always easy to see the value of hard numbers and data. For communicators, the lack of data has long plagued our ability to carry out high-impact strategies, measure our results and prove our value. Now, in an era where data and analytics rule, we have been gifted digital tools sophisticated enough to measure what was once thought intangible, earning us a seat at the 'proverbial table' with our fellow marketing and business colleagues by using data to deliver measurable strategies that impact every aspect of the organizations we work on behalf of.
Our newly realized value comes from our ability to leverage data to develop and execute a comprehensive strategy, and thereby shape how stakeholders perceive an organization. As the messages and narratives we share enhance an organization's reputation, it also transpires that behaviors ultimately drive growth. Today, the opportunity for impact is greater than ever before.
Successful business leaders have long understood the importance of corporate reputation to their companies' performance and growth – and if it was not clear, events of recent years have driven the message home. Ten years ago, it was estimated that reputation accounted for about 25% of a company's market value. In 2020, when Weber-Shandwick surveyed global executives, business leaders attributed, on average, 63% of their company's market value to the company's overall reputation.
For us in the corporate communications world, the need to understand reputation, and the drivers that define it, is central to our role. Whether the Chief Communications Officer should become the Chief Reputation Officer is up for debate, but our need to collect and analyze more information to position the organizations we serve is undisputed.
Fortunately, in a digital world, having access to good, reliable data delivered in real-time has never been easier. We are surrounded by rich quantitative and qualitative data. Our job is to learn how to use it, identify which data we can trust, and extract insights that connect us with our customers, colleagues, and communities, while ultimately driving business results.
Healthcare and financial services
In my career, I have had the privilege – and challenge – of working in two sectors that rely heavily on trust: healthcare and financial services. Earning and preserving a reputation of trustworthiness is critical to these sectors – for, without it, they would be at risk of losing the support and customer base they need to succeed.
My time at Blue Shield of California coincided with the onset of the pandemic. The company was asked by the Governor of California to play an important role in preparing Californians to protect themselves from covid-19. For our advice to be accepted in what could be a life-and-death matter, stakeholders needed to trust us. How we managed communication and engaged with various stakeholders was key to our efforts to ensure millions were vaccinated.
In parallel, as Chief Communications and Social Impact Officer for BMO Financial Group, the eighth largest bank by assets in North America, I know that maintaining the company's reputation of trustworthiness is foundational – clients, after all, are entrusting their finances to us. Maintaining their trust is especially important in times of economic uncertainty.
In both organizations using data to understand public perceptions enabled the responsive adaptation of our strategies. At BMO, we track reputation continuously across stakeholder groups with the help of RepTrak, our external partner that tracks the reputations of more than 1,000 global companies. RepTrak allows us to see how our organization is perceived across seven different drivers: products and services, leadership, innovation, corporate citizenship, performance, conduct, and workplace. We also see how we compare to our competitors across North America.
The information RepTrak collects is integrated into the larger ecosystem of data and insights from other feedback loops in the organization and across multiple external channels, including our owned social media channels. The data we access in RepTrak's digital portal is then made available to stakeholders across the Bank since managing reputation is everyone's job, not just those in communications. Our partners across the organization see value in the data and the counsel we provide on what to do with the data.
For example, through customizable questions, we can see whether our messages about diversity, equity, and inclusion are resonating with the general informed public and opinion influencers. As we understand perceptions, we are then able to adjust our messaging, frequency, channels, and audience. Our business leaders find this insight to be a value-add from communications. It's also a great way to justify what we say yes to and what we decline.
Employee sentiment
For us (and, I would argue, all companies), employees (second, perhaps, only to customers) comprise our most important stakeholder group. We monitor employee sentiment closely to tailor our communications approach. All communications are tracked against typical key performance indicators (views, likes, comments, time on page, etc.), but this becomes meaningful only when measured alongside the purpose of the communication (e.g., when trying to drive a specific behavior, such as taking a survey or completing a training module, the click-through rate might be most salient; in other instances, a different call-to-action may be more relevant).
Every week we look at how individual communications perform for real-time feedback but also do a deeper analysis quarterly to identify trends over time. The insights we've gleaned have in turn shaped our output in specific ways. For example, we've concluded that:
To maximize optimal coverage and views, we will publish no more than two new stories per day on our enterprise-wide platform.
To maximize impact, we've aligned our publishing and distribution to the days of the week and times of day where our channels see the most traffic; emails sent mid-morning and content published on Tuesday mornings seem to perform best.
To gain a broader readership, (naturally) we focus on personally relevant content such as obvious topics like benefits, rewards and exclusive offers, technology updates, and new products and services – but we've also found that news about business wins appeals to a broader audience, even when it doesn't necessarily relate to their line of business.
As you work to incorporate more data-driven decisions in your work, it's important to remember these three principles:
Data without context is not useful and can lead you to the wrong decisions. For example, some companies earn a high reputation score for financial performance. That might seem like a safe thing to tout until you dig deeper and understand that underlying sentiment shows stakeholders may consider your organization greedy and focused on profits over purpose.
Data's real value comes when it's actionable. Once you have the data, always ask yourself: 'now what?'. Show your stakeholders how to use the data to inform concrete actions to lift the organization's reputation in a positive way.
Data is an input; it doesn't replace the perspective and judgment communication leaders bring to the table. It's important to ensure you validate the source of your data for credibility and that you surround it with other feedback. For example, we track reputation insights alongside other feedback tools like Net Promoter Score or our media impact score. The totality of all these data sources helps build a complete picture, giving us the best chance of executing the right strategy.
As communication and public relations practitioners, we know the power of storytelling. Now we have access to powerful tools that can help us deepen the impact of the stories we tell. By leveraging data, we will be able to build compelling strategies that deliver the right messages, to the right audiences through the right channels, and importantly we'll be able to measure how we are making a difference. Embrace the opportunity and become a data-informed strategic communications and public relation leader and advisor. That will keep us at the table so we can move our organizations forward in meaningful ways.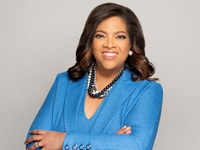 Forward, Post, Comment | #IpraITL
We are keen for our
IPRA Thought Leadership essays
to stimulate debate. With that objective in mind,
we encourage readers to participate in and facilitate discussion.
Please forward essay links to your industry contacts, post them to blogs, websites and social networking sites and above all give us your feedback via forums such as IPRA's LinkedIn group. A new ITL essay is published on the IPRA website every week. Prospective ITL essay contributors should send a short synopsis to IPRA head of editorial content Rob Gray
email
Share on Twitter
Share on Facebook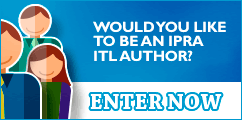 IPRAOfficial