ITL #500   Times up: the best PR agencies won't be charging for time

10 months ago
(Comments)
It's time for PR agencies to dump timesheets in exchange for charging clients based on the value of the service they provide – and to never look back. By Skye Lambley.
If you asked your mechanic to measure the hours they spent repairing your car, you're likely to get a mechanic who is more concerned about the input, as opposed to the actual outcome of making sure whether your car is fixed or not. Yet, for so long that's been the cost structure of PR agencies globally.
Billing clients by the hour might have its merit – as the longer your agency spends on completing a project, the more money you make. This method also comes built-in with a profit margin for recovery from any potential and unexpected expenses. However, it's fair to say that billing clients by time spent working on their accounts is an outdated practice. It's time PR agencies rethink our business model.
Time is ticking
This method has never really been in the best interest of clients, nor is it very accurate. The hours spent on a project don't necessarily match the results and efforts your PR agency is producing. Similarly, the expertise, experience, contacts, industry knowledge, and intellectual capital you accumulate cannot be monetised or billed. Just because your agency has acquired new skills, it doesn't equate to your client's budget growing.
Equally frustrating is that if your agency is just efficient with time management and it manages to get the work done faster, you're not rewarded for that quick turnaround. Instead, you find yourself in a worse position because you end up billing for fewer hours. What PR agencies have done for so long is self-impose a profit ceiling. By billing by the hour, you can only charge so much based on the number of staff you have and the number of hours they work in a day. Capping profit margins is almost unheard of in any other industry, so why has our sector been putting up with it for so long? It's ironic that for such a creative industry, we lack thinking creatively when it comes to how to improve our revenue model.
This outdated billing method also turns PR agencies into transactional and task-based suppliers that are just churning out press releases – all you're thinking about is whether you've clocked up enough chargeable hours for the day and if you're going to meet your quota for the week.
Tracking time can also be, ironically, inefficient use of anyone's time that can be better spent elsewhere. Freeing up everyone's time and the burden of the box-ticking exercise of having to figure out how much time they spent on projects X, Y, and Z means they can focus on their actual job – delivering outcomes for clients.
Hourly billing only rewards inefficiency and places undue pressure on PR agencies to bill a set number of hours, rather than focus on the challenge at hand: solving problems for clients. For instance, a task that could take 10 minutes to complete might be recorded as 30 minutes just to make use of the available budget, which is neither a win for PR agencies nor clients.
Delivering business value
PR agencies need to be positioned as business partners that can help clients deliver value and impact where it's usually needed. Changing the pricing model so that it's value-based can bring great rewards. It removes the time factor from profits, which can ultimately increase efficiency and encourage a deeper relationship with clients. The more you know their needs, the more value you can add.
It's interesting to also note that clients are often prepared to pay PR agencies higher fees when it comes to crisis management. Equally valuable to this work – if not more – is the work PR agencies carry out day-to-day on behalf of clients, such as developing brand trust and reputation. In times of crisis, this legwork is invaluable. However, the prices charged for this essential work is never reflected in the billable hours. What billable hours does is commoditise the work we do as PR agencies and doesn't consider what clients value most, that is, hands-on senior counsel.
Making this switch would make PR agencies more sustainable in the long-term too, as they would no longer be focused on how much they can charge a client, but on how to deliver the best outcomes with the most value. The conversation will be focused on outputs rather than inputs.
It would also provide greater opportunities for innovation and to develop offerings that are unique and valuable – something that the current billing method hinders. It will allow agencies to sell solutions that deliver value, not services. Plus, when you're focused on delivering unique value, it's easier to scale but harder for competitors to duplicate. Delivering services in this way gives permission for PR agencies to charge premium prices for "products".
At the same time, when solutions are integrated into a package, it makes it more difficult for clients to unbundle, while also reducing related expenses and risks for clients, such as dealing with multiple providers and integrating various components.
Additionally, staff will feel more valued and rewarded for their contributions, and not be focused on their level of "busyness". This is likely to incentivise existing employees to work more creatively, constructively, and productively. At the same time, the shift will have an overall positive impact on the mental wellbeing of staff because currently, in an agency environment, the reward for good efficient work is unfortunately more work.
PR agencies are also likely to attract the best talent, as they would no longer feel they have to hire or place "affordable" people – who are often more junior – on accounts to stick within a budget. Being able to attract and retain talent at this particular moment is a real sticking point for every sector, as we go through what has to be the toughest talent market ever seen. More are choosing to leave our industry to go in-house to either get away from billable time or for better pay. Both of which could be easily addressed if PR agencies move away from billing hourly rates.
There's also an opportunity to acknowledge that not all consultants are created equal. There is an expectation that all consultants are experts in everything – creative, strategy, execution, client management, and finance – yet the currently billing method doesn't reflect the diverse expertise and skills that exist in PR agencies and the value of those skills.
Breaking bad habits
No doubt taking the first step to breaking this cycle of not charging by time will be hard. One challenge that PR agencies are likely to come across will be convincing clients that it's the right move that would ultimately benefit them.
To make the transition successful, it's important to have a marketing and communications plan in place to ensure the move will be for the better. It's important to help clients understand they will be getting the most bang for their buck given that PR agencies will have more opportunities to lean in on their creative and innovative thinking to add value and produce results.
Changing the way clients are billed will also align with today's new way of working where it's all about offering staff greater flexibility and work-life balance by focusing less on how many hours people spend working on a project and more on the quality.
I don't have to look too far for an example. At Herd MSL, we purposefully don't confine our staff to a start or stop time; it's just a matter of putting trust in our staff that they will get the work done – and done well. Removing those traditional barriers has resulted in an increase in productivity levels, higher employee engagement, and greater job satisfaction. But Herd MSL is not alone in this approach, with plenty of research out there indicating the benefits flexibility can have on productivity levels.
As a sector, we need to get better at demonstrating the value of our work by focusing less on the number of hours we spend on a task and more on the value we can deliver for clients. We have a long way to go when it comes to distilling and demonstrating our value and conveying and measuring the impact we can have. One simple step we can take is learning from the advertising world, which excels at showcasing their winnings; just look at the Cannes Lions entries.
If traditional industries such as lawyers and accountants, which have long relied on this antiquated billing method, can move away from charging clients based on time, PR agencies can do the same.
It's time we focus on the outcomes and the value we can add to our clients and their business.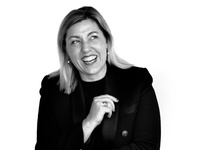 The Author
Skye Lambley is the CEO for integrated Communications and PR consultancy, Herd MSL and Creative Sustainability Consultancy, Salterbaxter. Skye is a results-driven, commercially astute communications professional, with extensive experience driving programs that impact business. With more than 20 years of corporate communications experience representing brands like Meta, P&G, Microsoft, Telstra, Audi, Salesforce and Intel, across Australia and the Asia Pacific.   Mail the author Visit the author's website
mail the author
visit the author's website
Forward, Post, Comment | #IpraITL
We are keen for our
IPRA Thought Leadership essays
to stimulate debate. With that objective in mind,
we encourage readers to participate in and facilitate discussion.
Please forward essay links to your industry contacts, post them to blogs, websites and social networking sites and above all give us your feedback via forums such as IPRA's LinkedIn group. A new ITL essay is published on the IPRA website every week. Prospective ITL essay contributors should send a short synopsis to IPRA head of editorial content Rob Gray
email
Share on Twitter
Share on Facebook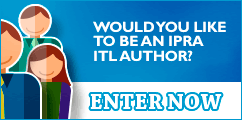 IPRAOfficial