ITL #502   PR and KPIs: measuring the intangibles of brand awareness and a good reputation

10 months ago
(Comments)
Marketing and PR are often confused in what they can and cannot do, as well as the ways that success can be measured. How do PR pros put a price on success? (Hint: they don't.) By Ayelet Noff.
Educating clients about what we do as a public relations agency is a major part of our job – both as we present to potential new clients and after we've onboarded them and are gearing up for our first projects together. Most clients don't understand the difference between PR and other forms of marketing, which often results in lengthy conversations about why we cannot guarantee a certain number of articles or why we cannot estimate what percentage of podcasts will say "Yes!" to having our client as a guest.
In our talks with clients, we highlight the PESO Model, which divides marketing into four different pillars, all of which are valuable for a comprehensive marketing strategy – paid, earned, shared, and owned. Paid media is advertising – anything that you pay for. Shared media is all of a company's social channels, and owned media consists of channels your company owns, like your website, podcast, and blog. PR is named earned media, and it's named so for a reason. It's the hardest form of media to attain and also the most effective. You can't pay for a NY Times article. You need to earn the interest of the journalist in order to get it. Earned media is difficult to achieve but it is more than worth the effort.
Think about it: When was the last time you bought a product due to an ad or a paid wire release versus reading a great article about it by your favorite journalist? Even some PR "pros" inside the industry don't truly understand earned media and guarantee coverage by offering paid opportunities. Anyone who truly understands journalism or PR knows that these sponsored opportunities don't convey that same third-party validation.
In the eternal pursuit of defining and measuring the value of what we as PR professionals do, there are some things that can be quantified, and some things that simply cannot.
What can we measure?
While PR teams cannot guarantee how many articles they'll get for a particular story, they can detail how many outlets or the specific number of journalists they'll approach. Sometimes, all it takes is one exclusive with a top-tier publication to go viral and multiply into hundreds of mentions worldwide, but this is not something that can ever be predicted. PR pros can also specify how many podcasts or events they will pitch, even though a specific number of interviews or on-stage speaking slots cannot be guaranteed – at least not without paying for those speaking slots or interviews.
Essentially, PR pros can detail up front the efforts they will use to get a client in the news and to raise awareness of and build a good reputation for the brand.
When coverage is secured, there are additional metrics that can be measured and presented to a client. For example, a coverage report should definitely include the number of articles achieved as one of the primary KPIs. However, it's important to note that not all placements are equal. One quality article that provides a whole feature on a top-tier outlet can't compare to 100 mentions on no-name domains. A good monitoring service can also provide statistics on the specific outlets in which those articles appeared – such as monthly visitors to the website and ad equivalency – which can be incorporated into the report to illustrate reach and some level of monetary value.
Other metrics that PR pros can provide include the number of outlets per country, which is an important factor when a client has specific regions they are targeting. Being able to tell a client that 80% of the coverage was in US-based publications is valuable if the client was interested in raising their profile there. Another relevant statistic for clients is measuring the distribution of specific keywords. For example, if an outreach campaign is about a new product that a company is launching, the coverage report can track how many articles mentioned keywords like the product name, the industry, the name of the spokesperson whose quote was in the press release, and other important keywords.
What is immeasurable?
At the same time as there are measurable metrics, there are also many immeasurable metrics. How can one put a price on the value of a positive brand image? Public relations is all about building and maintaining a stellar reputation for a business, and that is something that's tough to quantify. There are significant – yet immeasurable – impacts that result from good PR, including getting your company noticed by more investors and by potential partners. This kind of benefit is not something that comes about by counting how many website clicks a company gets.
For example, one of my former clients, StoreDot, who developed a fast-charging battery technology, struggled to get the word out about their product before I suggested to them to do something very simple: Go out there and actually SHOW people what you do. I suggested we take a very user-generated video (with my phone) and show the product's ability to charge a smartphone battery in 30 seconds. We then incorporated this video into our PR materials. If we had just told people what StoreDot could do without actually showing it, no one would have believed us. The result? Through our PR efforts, StoreDot was covered by over 700 publications globally and shared over 2 million times. As a direct result of the exposure from this media storm we created for them, reaching new investors, StoreDot closed a $48 million Series B funding round.
The brand visibility that comes with a solid track record of earned media coverage from PR efforts is also instrumental for companies looking to be acquired. As another example, the coverage we were able to achieve for crowdsourced testing company Applause in TechCrunch, Forbes, Bustle, Nylon, Reuters, and other top-tier publications, led to the company's CMO becoming CNN's 'go-to' expert for stories about hacking and mobile devices. Thanks to this high-level exposure, Applause was able to attract many big tech customers, which later led to it being acquired by Vista Equity Partners within a few years.
PR builds brand awareness and reputations that can open doors to future opportunities like these for companies. Even one open door can have a cascading positive effect. PR teams need to reinforce the immeasurable value of the activities they conduct.
Time is a major factor
Success in PR is not a linear equation where X + Y = brand awareness. Clients may have a hard time grasping exactly how marketing and PR differ, but that doesn't mean we shouldn't be making the effort to explain those differences to them.
As PR professionals, we need to be sure we educate clients about the fact that the value of PR accrues over time into a reputable brand image. Being on a journalist's speed dial for commentary on the latest industry hot-button topic is not something that happens overnight – and it's priceless. The positive impacts of good PR are not always seen a day, a week, or even a month after a story or batch of stories appears. It takes more than one podcast appearance or a 45-minute panel on-stage at a big event to build real visibility in an industry.
Warren Buffet said that it takes 20 years to build a reputation and five minutes to ruin it. That's why building ongoing positive brand awareness is so key for every company and entrepreneur, and why no pie chart, bar graph, or statistic can ever truly represent the benefits and value a PR team brings to their client.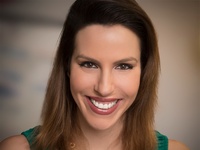 Forward, Post, Comment | #IpraITL
We are keen for our
IPRA Thought Leadership essays
to stimulate debate. With that objective in mind,
we encourage readers to participate in and facilitate discussion.
Please forward essay links to your industry contacts, post them to blogs, websites and social networking sites and above all give us your feedback via forums such as IPRA's LinkedIn group. A new ITL essay is published on the IPRA website every week. Prospective ITL essay contributors should send a short synopsis to IPRA head of editorial content Rob Gray
email
Share on Twitter
Share on Facebook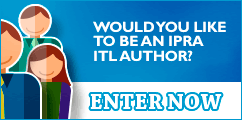 IPRAOfficial