Thought Leadership Essays
Viewing posts from August, 2008
By: John Foster 08/08/2008
In an edited extract from his book Effective Writing Skills for Public Relations, John Foster demonstrates the essential role of clear, consistent style in compelling communications.
By: Ben Finzel 08/08/2008
Gays and lesbians are a powerful, loyal and often untapped audience. Ben Finzel reveals how to engage with this audience honestly and consistently.
By: Nikos Drandakis 08/08/2008
What is quality news media? Who defines it, and – most importantly – who delivers it? These are burning questions in our social media age. By Nikos Drandakis.
By: Philip Dewhurst 08/08/2008
The UK-based marketing and trading arm of the world's largest energy company faces a daunting public relations challenge but has achieved some notable success in changing perceptions. By Philip Dewhurst.
By: Tom Wells 08/08/2008
In an edited extract from their succinct book Choosing and Using PR Agencies, Tom Wells and Mark Crompton offer useful advice on the preliminary and secondary vetting process.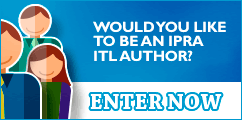 IPRAOfficial