Fuelling Gazprom's Warmer Image

15 years, 1 month ago
(Comments)
The UK-based marketing and trading arm of the world's largest energy company faces a daunting public relations challenge but has achieved some notable success in changing perceptions. By Philip Dewhurst.
In a recent City interview in the Daily Mail, business writer Sam Fleming described our communication material as 'looking more like … a lively technology start up, not a bureaucratic state juggernaut'. He also praised the way that our CEO, Vitaly Vasiliev, 'hammered out the message … that Gazprom is an ordinary business that simply wants to deliver good customer service'.

For the PR adviser, this is a welcome indication that our messages are getting through and that we are beginning to reposition the business in the eyes of key journalists.

Of course, the Mail also added that we face a 'daunting PR task', but I believe we have come a long way in just a year.

Our work as communicators is all about managing perceptions and, as I sit in my modern riverside office in Richmond, it is hard to recognise some of the negative perceptions attached to the Gazprom brand.

Downstream energy trading

Our business, Gazprom Marketing & Trading, was set up as a downstream energy trading business in 2004. From the minute I met the senior team at my interview, I knew that I wanted to work with this business and help to build Gazprom's reputation as a trusted global energy partner.

Colleagues always ask me if I am attracted to difficult PR causes – railways, nuclear energy and now Gazprom. But what really attracts me is organisations and people who have a positive story to tell that is not being heard. This was certainly the case with Gazprom. We have supplied gas reliably to Europe for 40 years, but one or two issues around contract negotiations had led to a rash of negative media coverage and political difficulties.

My appointment coincided with the launch of a new global communication effort to spell out our positive messages and be more proactive when handling negative stories.

The in-house PR team in Moscow was strengthened and restructured, and a global consortium was created to give us PR and public affairs capability in the world's leading political and media hubs – London, New York, Washington and Brussels.

New markets

Our UK-based Marketing & Trading business has spearheaded growth in new markets. We have subsidiary offices in Paris, Houston and Manchester, where our retail business sells gas direct to nearly 10,000 outlets in the UK.

With the support of our consultancy partners – Gavin Anderson, Gplus and Ketchum – we have achieved positive media coverage in the global business media. Of course, we still have negative perceptions to deal with, but more and more our business leaders are able to spell out the global vision to our target audiences.

In recent weeks alone, we have seen positive profiles in the FT, the Independent, Le Figaro, Les Echos and a range of business titles across Europe. Where potentially damaging issues arise, we are now better equipped to deal with them on the front foot, rather than responding to the agenda of our critics.

The great attraction of the energy sector for communicators is that it is right at the top of today's media and political agenda. Gazprom, the third biggest company in the world, with its huge gas reserves, has a massive role to play in supplying reliable energy. In addition to Europe, we are setting our sights on growth in Asia and the US, the world's biggest gas market.

Competition and value

The liberalisation of the energy sector creates opportunities for us to enter new markets, bringing competition and value to our customers. We also know that we have to help our customers, through supplying carbon credits and new ways of metering their energy use, to be more energy efficient.

The UK is a very good example of this. We now supply energy to some of the UK's best-known high street and commercial names, including Manchester United, BHS and KwikFit. In just two years, we have quadrupled our gas portfolio. In a highly competitive market we can only achieve these rates of growth if our customers trust us to deliver. That is the message of our local communication.

We are also getting more involved with our local communities, supporting civic charities and the arts. In May, our office football team entered a charity competition to play against teams of journalists and politicians at Chelsea (one of our gas customers!) and the Prime Minister took a special interest in us.

So, we have achieved a lot in a year, but we know that there is much more left to do. All major energy companies are presented with big PR challenges on a daily basis. We know we have our critics, but it is clear that the more we use PR techniques to spell out our messages, the easier it will be to grow and sustain our global business.
---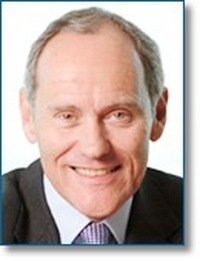 Forward, Post, Comment | #IpraITL
We are keen for our
IPRA Thought Leadership essays
to stimulate debate. With that objective in mind,
we encourage readers to participate in and facilitate discussion.
Please forward essay links to your industry contacts, post them to blogs, websites and social networking sites and above all give us your feedback via forums such as IPRA's LinkedIn group. A new ITL essay is published on the IPRA website every week. Prospective ITL essay contributors should send a short synopsis to IPRA head of editorial content Rob Gray
email
Share on Twitter
Share on Facebook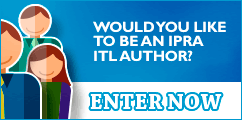 IPRAOfficial