Wooing Visitors to Wellington

15 years, 3 months ago
(Comments)
Esmé Gibbins explains the role PR plays in promoting a destination
Promoting a city is about establishing a brand. You work out your product's core attributes and features, conduct research, and define your target market. You create a brand identity, launch that brand, and maintain it.

The only difference? Your product is an entire city.

In Wellington, New Zealand, we've been very successful with our branding. Our 'Absolutely Positively Wellington' campaign, launched in the 1990s, re-energised Wellington's brand.

It got New Zealanders (and people from around the world) excited about visiting the city. It showcased the city's compactness, arts and culture, and great events. People got passionate, felt positive.

Then we had some fun with the brand. Our last domestic marketing campaign 'Have a Love Affair with Wellington' was a little bit cheeky, and it sure got people talking!

This marketing and branding has played a large role in helping grow Wellington's tourism industry, which now contributes $1.4 billion per year to the regional economy.

But where does PR fit into this? How important is it to creating a city's brand? The longer I spend in this job, the clearer the answer – it's indispensable.

Your PR Brand

In the world of tourism marketing, good PR is essential to extending your marketing brand. One of our key strategies for 'selling' Wellington to the world is to bring media here, and let them see the city for themselves.

We host media from core international visitor markets such as the USA, UK and Australia (supported by Tourism New Zealand), as well as New Zealand media. The programme generates over 100 media stories per year about Wellington as a visitor destination.

But our PR brand is bigger than full-colour articles about Wellington. It is based on age-old principles such as honesty, integrity and openness. When things go wrong, we are still prepared to talk to the media.

Our PR brand is built from the consumer up. Sure, we love our organisation to be seen as successful and cutting-edge. But we do not believe this is more important than the needs of our local tourism industry, or the needs of the visitors coming here.

Working those relationships

PR is a people-based industry. Tourism is also all about the people. So it's no surprise that relationships are the most important assets within tourism PR.

Our open and honest PR brand is not just applied to the media. Relationship management is essential, at every level. We manage private sector partnerships that contribute $1.8 million each year to the work we do. We are also ultimately answerable to the businesses and citizens of Wellington.

Our PR strategy covers all these relationships, and if we do the job right, we have a city full of ambassadors.

A Whole New World

The world of tourism marketing is changing rapidly. Research shows that more than ever, consumers are planning and booking their travel online.

Websites such as TripAdvisor will play an increasingly important part in this process. People want information they can trust, and to read feedback from fellow travellers. Travel is expensive, and consumers have the right to know they are getting the best value for money.

There is a role for good, open and honest PR here. We'll see an increase in online discussions amongst people about their travel experiences. If someone has had an unsatisfactory experience, then those comments may well be negative.

Tourism PR in its online application is about being able to recognise the difference between a bar conversation between friends, and a town hall public meeting. It's not always appropriate for tourism boards to step into this space. But you need to know when to join the conversation, acknowledge who you are, and correct misinformation. A good brand is a precious thing.

I can't say we fully understand this new world, but half the fun will be discovering it as we go!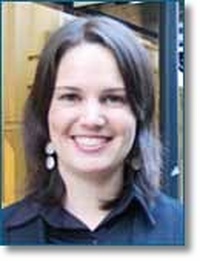 Forward, Post, Comment | #IpraITL
We are keen for our
IPRA Thought Leadership essays
to stimulate debate. With that objective in mind,
we encourage readers to participate in and facilitate discussion.
Please forward essay links to your industry contacts, post them to blogs, websites and social networking sites and above all give us your feedback via forums such as IPRA's LinkedIn group. A new ITL essay is published on the IPRA website every week. Prospective ITL essay contributors should send a short synopsis to IPRA head of editorial content Rob Gray
email
Share on Twitter
Share on Facebook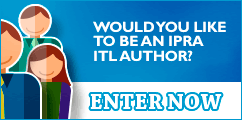 IPRAOfficial