Surveying New Zealand's Unique Media Landscape

15 years, 5 months ago
(Comments)
Grant Thornton uses two major annual surveys to boost its media coverage in New Zealand. Peter Sherwin provides the detail on how this is done.
The New Zealand media are unlike other media in the Asia Pacific region. There are only a few major dailies and national business publications and getting press releases published can be difficult.

We have been working on our media strategy for about seven years and are only starting to get traction now.

You are advised by professionals to hold media conferences to brief the media on your story ideas. We have found it very difficult to get groups of media together to do this and have found that it is far more beneficial to sell stories to individual publications and have one-on-one discussions.

A long road

It has taken Grant Thornton in New Zealand a long time to develop a media presence. In 2004 we hired the services of a PR firm to help us establish contacts in the media and to distribute press releases.

Over the ensuing period we have seen an increase in the number of press releases issued and the number of press releases which have been taken up by the media.

We have also established that having a credible reason to contact the media is very important. For our profession it is important that what we are saying in the media is of substance and that we can back up stories with facts. We have found that undertaking surveys is a good way of generating useful information for clients and has given us a reason to contact the media.

SME attitudes

We currently undertake two surveys. We participate in the International Business Report (formerly the International Business Owners Report). This major annual research survey looks into the attitudes and expectations of small and medium-sized businesses.

Grant Thornton International has undertaken the survey in various forms since 1992. In 2003 the research project was widened to an international perspective covering medium-sized businesses. The survey covers over 7,200 privately held businesses in 32 countries and draws upon 5 years of data for participating countries.

The survey has increased the profile of Grant Thornton in New Zealand extensively. We have gone from having approximately 20 mentions in the media in a year to 200 mentions. The survey has also given us creditability within our market place.

Not for profit

The second bi-annual survey we undertake is the Not for Profit survey. This survey explores trends and looks at significant issues in the sector. The survey has a high rate of participation for a postal survey, with a response rate over 25%.

The report is very valuable to the sector, as we have found in New Zealand that this sector tends to get overlooked.

The surveys are analysed in sections and these are released to the media as the information becomes available. This technique has allowed us to generate a lot more stories than just releasing the one press release containing information about the complete survey.

In addition to the surveys we have started to develop relationships with key media for the various business publications. This process has taken a long time, but has started to become fruitful within the last few years.

Once you can demonstrate to the reporters that you can give them an answer to their question in a short-time frame and take a stand on issues of importance, reporters will tend to come back to you for comments on other related topics.

We have faced many challenges on our journey to developing our media strategy, but some words of advice would be:

• Don't give up
• Try different approaches
• Get a quality PR agency to work on your behalf and to start to develop relationships for you.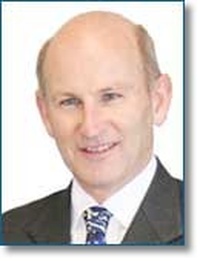 The Author
Peter Sherwin, Partner, Grant Thornton Wellington, New Zealand. The local firms of Grant Thornton in New Zealand are in Auckland, Christchurch, Dunedin, Wellington. Each firm is an independent member of Grant Thornton New Zealand which is a member of Grant Thornton International. Grant Thornton International is not a worldwide partnership. Member firms of the international organisation are independently owned and operated.
mail the author
visit the author's website
Forward, Post, Comment | #IpraITL
We are keen for our
IPRA Thought Leadership essays
to stimulate debate. With that objective in mind,
we encourage readers to participate in and facilitate discussion.
Please forward essay links to your industry contacts, post them to blogs, websites and social networking sites and above all give us your feedback via forums such as IPRA's LinkedIn group. A new ITL essay is published on the IPRA website every week. Prospective ITL essay contributors should send a short synopsis to IPRA head of editorial content Rob Gray
email
Share on Twitter
Share on Facebook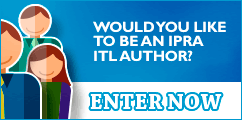 IPRAOfficial