Latin American Professionals Look at the Future

12 years, 5 months ago
(Comments)
Juan-Carlos Molleda outlines the findings of a pan-regional survey on trends in Public Relations and Communication Management.
Public relations as a global profession continues to evolve in form and practice. Throughout Latin America, public and private sector organizations are increasingly relying on the expertise of public relations professionals to build alliances and relationships with key audiences, as demonstrated by a 2009 landmark study (Spanish Prof. Angeles Moreno and the author of this article worked together on the theoretical conceptualization of the study).

The recently completed pan-regional survey captures the state of the practice in the region and indicates that public relations continues to evolve and extend in specialized practices, that active participation in trade associations has room for growth, and that communication channels that emphasize interactivity are prominent. Further, Latin American-based public relations professionals are most interested in several strategic areas, specifically sustainable development and social responsibility, the challenges of the digital revolution and social media, and the need to align organizational and communication goals and strategies.

Specialized Practices

Marketing, brand, and consumer communications; corporate communication; and corporate social responsibility (CSR) are the practices of greatest importance to professionals in Latin America today. These three areas will continue to be important in the near future. CSR in particular, will hold a prominent position, mirroring the trend we are seeing in developed and emergent economies where organizations are committing to investing in social, economic, and environmental interventions.

Other areas of interest include crisis communication, employee relations and change management, public affairs and lobbying, coaching and media training, issues management, investor relations, and international communication. These results show that as the profession continues to evolve, it simultaneously branches into subspecialties. To this end, the sophistication of the practice will increase and, consequently, there will be new opportunities for growth for agencies and consultants. The opportunities are likely to amplify and enhance the influence and power of the public relations professional in all types of organizations.

While traditional media relations, special events, and paid advocacy or institutional advertising are still important today and appear to hold solid footing for the future, participants believe that relationships with emerging media practitioners will become more relevant in public relations planning and programming.

Today, social media, streamed videos, and blogs are often used. These interactive tools and channels will gain more relevance by 2012, along with Twitter and virtual worlds, such as Second Life. According to International Telecommunication Union, the rate of Internet penetration in South America is above the world average, which supports the prediction of the participants of this study.

Strategic Themes

Public relations professionals are most interested in sustainable development and social responsibility, the challenges of the digital revolution and social media, and the need to align organizational and communication goals and strategies. In addition to these topics, themes involving the need for greater transparency (which also relates to responsible corporate governance and openness, an element of CSR) and the emergence of more active audiences will increase in prominence in coming years.

Latin American consumers are enjoying of greater variety of products and services, as well as more choices of news programming, social media platforms, and information access. It is becoming challenging to use emotional persuasion techniques without a heavy component of facts and figures and rational arguments. Business, social, and government institutions are regaining trust and credibility; however, greater openness and transparency are being expected by employees, partners, citizens, and consumers.

Characteristics of the Sample

More than 670 professionals from 10 countries (Argentina, Brazil, Chile, Colombia, Costa Rica, Guatemala, Mexico, Panama, Peru, and Venezuela) participated in the regional study. (The participation of Brazil and Colombia professionals was possible due to the contributions of Prof. Andréia Athaydes and Prof. Ana María Suárez, respectively. In Brazil, the researchers also received the support of Conselho Federal de Profissionais de Relações Públicas and Associação Brasileira de Relações Públicas.)

Participants had an average 38 years of age and 12 years of work experience, with professionals from Mexico, Panama, Peru, and Venezuela reporting above-average tenure. More than half of the participants were women (61%), which may indicate the feminization of the practice. Participants work for the private sector (36%), agencies or consulting firms (26%), and government agencies and public enterprises (24%). Other participants work for non-for-profit organizations or practice as independent consultants (7% each group). Nearly one quarter (23%) of participants is employed by a multinational organization.

Fifty-four percent of participants occupy the highest position in their units. The association between gender and hierarchy did not show statistical significance, which means that gender equality appears to have reached the dominant coalition of the public relations workplace in the sub-continent. However, further analysis indicates that Mexican male practitioners occupy the highest public relations position more often than female participants do.

Nearly half (49%) of the participants have been members of a public relations association, and of those 31% have held an administrative or executive positions, which indicates that these association members are actively engaged in their trade groups. Argentineans and Peruvian participants reported the highest rates of membership in associations, followed by Brazilians, Costa Ricans, and Venezuelans. There is room for Latin American associations to increase membership numbers.

More to Come

This study's evidence offers a snapshot of the public relations and communication management sector in 10 Latin America countries. The researchers will conduct this study every other year in an effort to track the dynamic nature of our practice and the publics that are engaged. It will be interesting to track both the evolving sophistication of the practice and the advances that women are making in their units. In a follow up article, the author will summarize findings that present an interesting picture of levels of professionalism of the sector and the social roles enacted by the professional.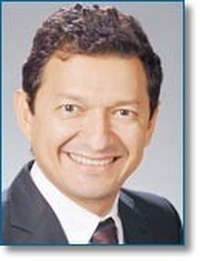 The Author
Dr. Juan-Carlos Molleda is an associate professor and graduate coordinator in the Department of Public Relations of the University of Florida. He received his Bachelor of Science in Social Communication (1990) from Universidad del Zulia in Venezuela, a Master of Science in Corporate and Professional Communications (1997) from Radford University in Virginia, and a Doctor of Philosophy degree in Journalism and Mass Communications with an emphasis on international public relations and international business (2000) from the University of South Carolina, where he also coordinated applied communication research projects. Between 1987 and 1993, he obtained his major work experience from a Venezuelan financial consortium, acting as manager of public relations, corporate communication, and advertising and promotions. In 2003, Dr. Molleda accomplished a 'Professional Summer' working for the global public relations firm Burson-Marsteller Latin America, Miami.
mail the author
visit the author's website
Forward, Post, Comment | #IpraITL
We are keen for our
IPRA Thought Leadership essays
to stimulate debate. With that objective in mind,
we encourage readers to participate in and facilitate discussion.
Please forward essay links to your industry contacts, post them to blogs, websites and social networking sites and above all give us your feedback via forums such as IPRA's LinkedIn group. A new ITL essay is published on the IPRA website every week. Prospective ITL essay contributors should send a short synopsis to IPRA head of editorial content Rob Gray
email
Share on Twitter
Share on Facebook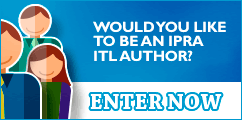 IPRAOfficial