Keeping Britain Smiling

12 years ago
(Comments)
A recent brand-building campaign for Colgate-Palmolive shows how PR can take a leading role in integrated communications and thereby deliver credible and engaging stories. By Scott Wilson.
"These are the best of times; these are the worst of times."

Take PR. Everyone's new favourite marketing discipline. The Faliraki of undergraduate occupational aspirations. That modern-day Exocet of the brand marketer's integrated toolkit. Call it word of mouth. Call it buzz and talkability. Call it today's most powerful engagement weapon. Hey, let's just call it. Viva PR.

These are the worst of times . . . because everyone now wants a piece of the PR pie. Media agencies, advertising agencies, integrated agencies, digital agencies, word of mouth agencies, shopper agencies. And, oh yes, PR agencies. Once stuck out in left field, like the Plaid Cymru of 360 degree marketing, public relations now finds itself occupying the centre ground. In the pursuit of the winning, media neutral campaign, the PR idea has never had it so good. But the PR agency, hidden behind its 'porcelain walls' is under pressure. Like never before.

And yet these are also the best of times . . . for PR is fantastic. It can be jaw-droppingly special. Fused by digital, it has become achingly fashionable. Want your brand or product to be 'liked'? Desperate to be talked about or just to be 'part of the conversation'? Well, assuming you have been effectively WOM'd, engaged or advocated, you will already know the answer. Correct. You, your consumers and customers need a fix of PR.

Yet that's not all. For PR is not just of the moment. It is timeless. Just as whisky has relied on its 'heather and weather' credo to bewitch generations of drinkers, PR has its roots founded in storytelling and advocacy. As a brand, PR combines provenance and heritage with contemporary appeal. PR agencies of the World. Unite and take over.

Marketing crossroads

Caught in these crosswinds, PR agencies stand at the marketing crossroads. Many are going left, responding to the challenges posed by convergence by looking inwards. Recalibrating. Remodelling. Restructuring. By lengthening the value chain, these agencies are seeking to survive, and thrive. By protectionism.

Other agencies, like my own, have opted to take a different path, embracing the spirit, indeed the very essence of integration. Maybe it is a holding company thing, a construct that has allowed the PR agencies to burst out of the blocks of integration that much faster. To work as partners with other agencies. To make mistakes earlier. To understand the rules of the road. But most importantly, to recognise when it's going right, and to know when smart process is giving way to creativity and alchemy.

There are no guarantees of course. And, let's not forget, bad integrated marketing can be as lame and doleful as bad PR. As pedestrian and excruciating as the crappest-of-crap PR surveys.

But when it's good, there is no better feeling. Great for the campaign. Great in terms of commercial impact or outcome. But also great for the PR agency and its practitioners.

Fully integrated

Take Keeping Britain Smiling, a recent multi-disciplinary, brand-building campaign for Colgate-Palmolive that combines Facebook, out-of-home (OOH) digital displays, consumer-generated photos, ATL, goodwill, and smiles. Pertinently, it also combines a collaboration of agencies including VML, MEC, Mars, Y&R and Cohn&Wolfe. The result, a fully integrated campaign that has delivered more than 60,000 'likes' on what is Colgate-Palmolive's first foray into Facebook marketing in the UK, plus the allocation of more than 750,000 smiles from consumers engaged in a campaign that will deliver much, including £100,000 to children's charity Barnardo's.

And the result for PR? Well, Keeping Britain Smiling has seen PR find its feet within the integrated agency mix, suggesting that, when the elements are aligned, public relations and the PR agency can become the cohesiveness or glue that binds the many diverse elements of the marketing mix.

PR can even lay claim to having curated the entire integrated story. Indeed, it was PR that brought a CSR element to the integrated table; that identified and secured a charity in Barnardo's that, like Colgate, has a history in the UK and a natural constituency in young people. And it was PR that identified and secured actor Neil Morrissey as campaign ambassador. The former Barnardo's boy. A credible, engaging story of interest to TV sofa shows and newspaper feature writers across the UK.

But it was also PR and the PR agency that took a lead in defining the parameters of the Facebook campaign, building a narrative and mechanism that was not only meaningful and interesting to consumers, but kept them engaged.

Content matters. Content is king. Of course it does. Us proud practitioners of PR have been saying it for ages. To each other. Only now, others are listening and we've been given our head. So, while it may be tempting to pull up the drawbridge in a bid to beat other agencies at their own game, this is surely the moment for PR agencies to embrace integration. And to go with it. For public relations has never had it so good. And no-one does PR like a decent PR agency.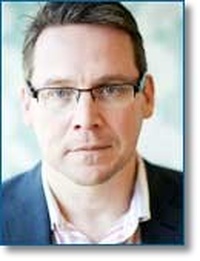 Forward, Post, Comment | #IpraITL
We are keen for our
IPRA Thought Leadership essays
to stimulate debate. With that objective in mind,
we encourage readers to participate in and facilitate discussion.
Please forward essay links to your industry contacts, post them to blogs, websites and social networking sites and above all give us your feedback via forums such as IPRA's LinkedIn group. A new ITL essay is published on the IPRA website every week. Prospective ITL essay contributors should send a short synopsis to IPRA head of editorial content Rob Gray
email
Share on Twitter
Share on Facebook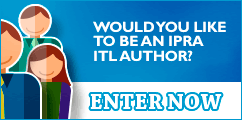 IPRAOfficial