ITL #486   Beware: more ESG = more fake news

1 year, 1 month ago
(Comments)
Why the world needs better tools to determine the fake from the genuine. By Joshua Van Raalte.
Businesses, particularly the larger ones, are under increasing pressure to comply with an Environmental, Social, and Corporate Governance (ESG) code of ethics. The benchmarks for excellence are constantly changing, making it hard for organisations to keep up. To which we can add the fact that ESG has finally become a critical board-level issue.
Reputations are now dependent on ESG strategies and achievements, scrutinised by highly-demanding audiences – customers, staff and shareholders.
However this pressure is also resulting in an increase in disingenuous and misleading marketing. Green, Blue, Pink, Rainbow, Sports and Social Corporate Washing is all around us, but it's sometimes very difficult to detect. And I'd like to point out that false claims or communications could either be purposely or unintentionally seeded.
Neglecting to check
'Washing' takes many forms: PR, social or advertising campaigns, sponsorships, charitable work and even statements in company annual reports. The problem is, businesses are so keen to show positive ESG achievements, that they often neglect fact checks, historical actions or activities carried out in other countries. Thus social posts, media statements and advertising campaigns go out without any considerations for what the organisation has done or is doing.
And then there is the 'jumping on the bandwagon' syndrome that so many brands now do. Take the Russian-Ukrainian war as an example. We saw businesses creating beautifully designed social posts in support of Ukraine, even changing their logos to blue and yellow – yet still trade and have ongoing operations in Russia.
Equally, we have been asked by clients to develop Ukraine strategies for them. Even though they have absolutely no relationships, suppliers or customers in the Ukraine.
So while businesses come to terms with their ESG strategies, mistakes are being made. As for their audiences, they are unable to determine what is genuine, and with genuine intent, what is not.
A corporate wash, with beer
As an example, a UK brewery recently launched its first TV advert – a brilliantly produced film centred on diversity, and how its beers are created for everyone regardless of religion, colour, musical tastes, age, etc. Lovely. But it didn't take into consideration the well-known fact that the brewery's CEO was a serial bully.
This is a great example of corporate wash: not in the least bit genuine, nor addressing the historical problems of the company. But unless you did your homework, you wouldn't know this.
As a communications consultancy, we have been developing and implementing Corporate Social Responsibility (CSR) and ESG strategies for more than 15 years. During this period, we too have been asked to use communications to cover up historical bad practices or to advance a CSR message without any evidence. (Of course we said no.)
The Genuine Index
However this inspired us create The Genuine Index, because there are no tools out there which determine the genuine from the fake, and it takes a combination of technology and human intelligence in order to determine this.
What is The Genuine Index? First of all, it's a tool to determine the wash from the genuine. We use it to analyse campaigns before they are launched or made public. And we also review a new campaign once a week – just to show the power of how it works.
It's also a guide to planning long-term strategy. Any business which takes ESG seriously needs to have a sustainable plan with tangible and genuine goals. The Genuine Index helps to create strategies which go at the right pace for the organisation, and is not led or tainted by external pressures. It also protects brands from putting out any disingenuous or corporate wash messaging, making it a highly valuable tool that any in-house counsel will greatly appreciate.
Ultimately, people want to trust the companies they spend their hard-earned money with. And they are becoming increasingly informed, careful and conscious.
With that in mind, brands need to be super cautious with what they communicate. It's necessary to resist the pressure and temptation to go too fast, too far or too fake.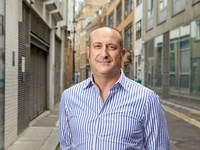 Forward, Post, Comment | #IpraITL
We are keen for our
IPRA Thought Leadership essays
to stimulate debate. With that objective in mind,
we encourage readers to participate in and facilitate discussion.
Please forward essay links to your industry contacts, post them to blogs, websites and social networking sites and above all give us your feedback via forums such as IPRA's LinkedIn group. A new ITL essay is published on the IPRA website every week. Prospective ITL essay contributors should send a short synopsis to IPRA head of editorial content Rob Gray
email
Share on Twitter
Share on Facebook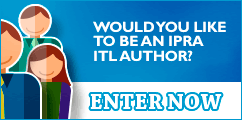 IPRAOfficial