ITL #485 Recipe for startup success: why PR must be baked in

1 year, 4 months ago
(Comments)
PR is most effective baked into a company's strategy from the first day. It's about storytelling. And a business' story starts at the very beginning, not in the middle. By Nick Braund.
Startups and scaleups often approach public relations with the wrong mindset. It's a nice to have, but it doesn't sit at the top table. And as a result, they're unable to tell coherent brand stories to anyone that wants to listen. The associated benefits are squandered. And somewhere down the line, both impact and sales will be lost.
I've worked with over 100 different startups over the past decade, and this connection between PR and broad business strategy has presented one of the biggest challenges during that time. PR is all about the long game. Startup founders tend to focus on fast, quantifiable growth. And they want it at a minimal cost. Drawing the link between the two is difficult.
I understand why this happens. PR is not essential to the running of any business (bar a PR agency.) Startups choose to focus their limited bandwidth on primary operations. However, instead of thinking about external perception in both the near and distant future, founders ignore PR and prioritise other marketing initiatives – such as branding, messaging, and mission – instead. But PR? PR drifts into the realm of afterthought.
Several years down the line, investment pours into the young (but aspirational) company's wallet. The founders had discovered a good idea – perhaps a brilliant one. People want to support it. Swimming in cash (OK, perhaps paddling), the founders decide to look for a PR agency. Remember that brand messaging they produced with such care? It's been collecting dust in a back closet. Now someone needs to communicate it. The founders want coverage yesterday.
Half-baked narratives
The team at Words + Pixels sees this story too often. And it leaves us like bakers throwing yeast at a flat cake, kneading stories from a mush of half-baked narratives. It means the founders themselves miss out on opportunities that, in the age of viral media, could have affected the future of their business. This must change.
PR is most effective baked into a company's strategy from the first day. It's about storytelling. And a business' story starts at the very beginning, not in the middle. Founders should recognise the need for it from the start.
Before we get ahead of ourselves, I'm not about to suggest early-stage founders invest in a PR agency. We all know most lack the funds to do so. And even then, small businesses taking their first steps need room to manoeuvre. An agency might smother them. There are, however, several actions entrepreneurs could take to improve their approach to public relations and better prepare themselves for that moment when they decide to hire an agency.
We work with several startup incubator programmes across the UK to provide entrepreneurs with PR advice. This is what we tell them.

You're the expert: Many first-time founders underestimate the value of their experience. Even if you've only been working on a project for six months, it's probable you know more about your field than 99% of the world already. Instead of trying to sell your service or product to the press, use your knowledge to present yourself as an expert. People will appreciate it. And as a result, they'll come to your business for its services.

Tell the world: You may think the world doesn't care about your idea yet. That might not be true. If you can tell a good story, there are plenty of media outlets covering Series A and even Seed-level startups. Coverage from those outlets would bring you to a much wider audience. It may even attract investor attention. And at the very least, people will begin to recognise your brand, providing a solid foundation for a future PR agency to build from.
Got data?: It's journalists' job to find new and relevant information to communicate to their audiences. You might have unique access to that information through the data your company collects. It only takes two data points to tell a story. Three or four would be even better. Giving that information to a journalist could attract valuable attention and prove your business' expertise.
Considering these three points will take startup and scaleup founders a long way without external help. Of course, it may reach a point when they choose to hire an agency. Recognising when that time has come is difficult, although, as a rule of thumb, a business should be able to afford it without experiencing anxiety.
Founders must also be prepared to forget about direct sales to invest in brand image. A business' reputation will, without any doubt, affect its success. But tracking the connection between press coverage and a new lead is almost impossible. It's crucial to release any preconceptions about lead generation if a public relations strategy is to succeed.
It's difficult for startup and scaleup founders to adopt the right mindset and recognise PR's value when their companies are small. But if they believe in the value of building a strong brand image, it will be vital to the sustainable success of their business.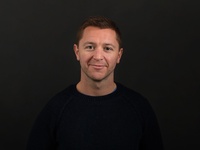 Forward, Post, Comment | #IpraITL
We are keen for our
IPRA Thought Leadership essays
to stimulate debate. With that objective in mind,
we encourage readers to participate in and facilitate discussion.
Please forward essay links to your industry contacts, post them to blogs, websites and social networking sites and above all give us your feedback via forums such as IPRA's LinkedIn group. A new ITL essay is published on the IPRA website every week. Prospective ITL essay contributors should send a short synopsis to IPRA head of editorial content Rob Gray
email
Share on Twitter
Share on Facebook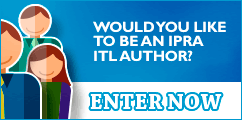 IPRAOfficial