ITL #469 Evolution in the global digital age: tech tools and partnerships

1 year, 5 months ago
(Comments)
PR agencies that form alliances with other agencies and make smart use of tech tools can deliver great results for their clients. By Valerie Harding.
Marketing communications and public relations are evolving quickly due to technology advancements as well as the pandemic. They have not only made working remotely acceptable, but also have further opened the talent pool to employ specialized PR talent from anywhere in the world.
The shortage of skilled PR people -- because of one parent leaving the workforce to handle the extra family hurdles due to covid combined with the baby boomers finding a reason to retire -- means agencies must get creative in bridging the skills gap. What is becoming more popular is the formation of alliances with other agencies. Agencies with specialized vertical and horizontal industry expertise can get campaigns up and running at warp speed.
In this article, we will delve into how PR agencies need to transition in real time to accommodate the speed at which technology is changing. The very fabric of how companies are building and marketing their brands coupled with the struggle of hiring fast enough means those high in-demand PR people with the right skill sets can make all the difference in client satisfaction.
Productive partnerships
During the pandemic, agencies are forming a lot more productive partnerships with digital marketing companies, social media organizations, and SEO businesses. Knowledge is being shared concerning the latest, most productive tech tools that can be used to make the most of all digital channels to get the word out quickly. To cap things off, the benefits can be demonstrated with third-party measurement and analysis programs that can further demonstrate the value of end results.
The digital age and higher customer expectations are shifting the way PR firms are operating today. Joining a global PR agency network can prove instrumental for a multitude of reasons. For example, Eurocom Worldwide, comprised of 29 independent, privately-owned PR and marketing communications agencies, provides members instant access to PR agency CEOs to field questions, discuss thought leadership strategies, collaborate on global campaigns and learn whether the newest digital tools for social media, PR measurement, and reporting have worked out or not.
The multitude of technologies for all of the various components of marketing and PR can save time but if they aren't the right fit, they can actually be a disservice. PR agencies need to have a finger on the pulse of what's new and what's really making the difference. They need to know about media database management and the latest on lead generation campaigns for example.
Exploiting quantity of tools for expanding PR services
The variety of tools to make content creation, distribution, and tracking exponentially more efficient and cost-effective is complex but less so if the right partner is in place to help navigate. Effective PR agencies need to embrace software and platforms to leverage multiple social media channels plus lead generation.
With the expansion of PR services and a myriad of tools, how can one tell if they are picking the right tool for the right type of campaign? For instance, below is just a sampling of choices available for PR agencies:
Social Media Schedulers:
Email Marketing Platforms:
Video Conferencing Systems
Project Management Systems:
Webinar platforms
Team Management Systems:
Marketing Automation Systems
How partnerships can leverage better results
Leveraging partnerships and attaining that second opinion from a PR agency network is priceless. For example, Eurocom Worldwide's member agency in the Netherlands and in China called EMG, shared with Ripple Effect a fantastic media database equipped with cutting edge analytics which ensures the right target audience is reached. EMG with its results-driven content marketing and influencer programs is proficient in knowing how to satisfy clients' requests for PR measurement and KPIs. Additionally, for those clients that want to be seen in such mainstream publications as Forbes, USA Today, and Newsweek, bi-directional sharing between agencies expanded upon the media/story angles to help achieve successful "Big Media" pitches.
Collaborating across a network of agencies often leads to out-of-the box thinking in addition to the inherent worldwide collaborative approach. For instance, GrupoCASA in Brazil is a PR agency that was one of the early originators of the virtual tradeshow concept. Back in 2006, they saw that the virtual space unlocked countless opportunities for marketers. The level of creativity the network brought forth due to close collaborations and leveraging each agency's strengths brought lots of multi-continent campaigns and a truly global strategy.
Another example of cooperation has been demonstrated by Eurocom Worldwide member Schwartz PR in Germany. The company couldn't hire fast enough to fulfill the number of clients interested to work with them. Careful not to burn out their coveted team members, they received the expertise and skilled team members needed from EMG, their partner agency, in order to bridge the gap and ensure success in achieving all their clients' goals.
In conclusion
Next-generation PR requires a good base knowledge of all things marketing. Google, Instagram, Facebook, Snapchat, YouTube, Twitter, LinkedIn, digital magazines -- the list goes on and on. Everything is accessible in an instant and consumable in seconds to minutes. If a client's marketing and PR team or agency is not implementing cutting-edge technology within their strategy, then it's time to begin looking into alternatives and forming relationships in areas where it makes clear sense to do so.
From a technological standpoint, the foundation of this rapid PR transition stems from how people gather, perceive, and consume information. Gone are the days of simply "doing things as they always have been done" especially if there is a goal to take a thought leadership position and maintain that standing.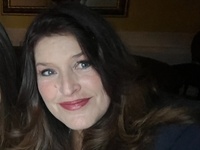 Forward, Post, Comment | #IpraITL
We are keen for our
IPRA Thought Leadership essays
to stimulate debate. With that objective in mind,
we encourage readers to participate in and facilitate discussion.
Please forward essay links to your industry contacts, post them to blogs, websites and social networking sites and above all give us your feedback via forums such as IPRA's LinkedIn group. A new ITL essay is published on the IPRA website every week. Prospective ITL essay contributors should send a short synopsis to IPRA head of editorial content Rob Gray
email
Share on Twitter
Share on Facebook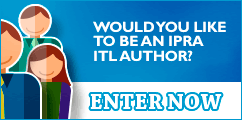 IPRAOfficial