ITL #470 The war in Ukraine: learnings about trust and media platforms

1 year, 4 months ago
(Comments)
Governments can be trusted – if they do the right thing. And 'serious' news media are proving their worth. By Zsofia Balatoni.
The Ukrainian war is a shocking tragedy and I still struggle to understand how it can be happening. From a human perspective it is 21st Century Europe's saddest moment. I believe that we must raise our voices against this brutal aggression and, with all our might, help those who are suffering. Not only the innocent Ukrainian men, women and children, but also the Russian citizens who have no ways of defending themselves against autocracy.
Beyond the human perspective – the most important, by far – there are also professional aspects to explore. The ongoing intense communication activities and how they resonate with people on all sides are a true reflection of current global behaviours and media consumption trends. We are able to observe in real time how different content works, how channel usage has shifted, and much more!
For me, the main learnings from the Ukrainian war have been:
Doing the right thing matters
We have seen the results of the Edelman Trust Barometer, which has shown, year in year out, that people do not trust their governments nor media, while businesses, CEOs and coworkers are a more trusted source of information. What Mr. Zelensky has showed us is that government can be trusted – if they do the right thing.
While pre-war he and his staff were practically ridiculed for their lack of training and experience in politics, since the war began his approval ratings have soared. Approval for politicians is something similar to brand consideration for brands. It means that people think positively about the person or brand, which might be manifested by a vote or purchase. There is a fundamental lesson in this for all businesses: it is what you honestly and genuinely do and believe in that matters.
People value what is good. Whether good for the planet or for humankind, people value solidarity, companionship, responsibility, and research has shown this very clearly. Brands, like politicians, fight for the hearts of the people (whom they call consumers) and it is clear as day that people cannot be fooled. This is a wake-up call for the relatively small number of businesses who may still think that environment, social and corporate governance (ESG) is a luxury, and purpose is merely another box to tick.
Serious news media is very much here
Now this is heart-warming for any PR professional: media is not dead. Data shows that serious news outlets are gaining traction, the BBC, for instance, has more readers than ever. It comes as no great surprise that in a time of turmoil, and in the midst of a disinformation war, people are turning to trusted sources.
As the aforementioned findings of the Edelman Trust Barometer were that media outlets are not amongst the most trusted information sources, I welcome this development. I would add that we cannot talk about media as a single entity. There is clearly the serious media, the outlets which have done serious reporting for decades, and often for over a century.
These outlets were able to stay relevant, up-to-date and innovate to meet our radically changing news consumption habits. What has not changed is the quality of reporting. And although the growth and a large part of readership comes from politically problematic regions it is still a joy that serious media stays with us and is growing in importance.
Based on BBC data, COVID:19 had already boosted media consumption globally and the drivers of that increase were readers in populous, yet politically problematic countries such as Iran, Afghanistan, Myanmar and the Democratic Republic of Congo. India, the U.S. and Nigeria are the top three countries that use BBC News with 65 million, 48 million, and 24 million readers, respectively.
New social platforms become mainstream
Although the conflict in Ukraine is often referred to as the first social media war, this is not the case. The Arab Spring, the wars and conflicts in Syria, Israel and the invasion of the Donbas in 2014 all had a social media footprint. As Peter Singer, co-author of #LikeWar, a book about the intersection of social media and modern conflict told The Economist, what has changed is the 'sheer scale' of it.
Also visible has been a clear shift to newer channels, although this is not the first time that we have heard of TikTok and Telegram being the go-to platform for political activism – just think of the Belarus protests. Facebook, which turned 18(!) a few days before the war began, also lost users for the first time in its history in February 2022, and is no longer 'the thing' for GenZ, if it ever was.
TikTok and to some extent Telegram are 'the' social media and it is thanks to these channels that the global audience has been able to feel and not just 'know' the horrors of this war. Social media is the amplifier of unheard voices, and personal stories are the ones that make us understand and act, Joan Donovan, research director at Harvard's Shorenstein Center on Media, Politics and Public Policy, wrote in The New York Times.
(A side note on this one: social media usage is a burning issue, and just became even more so. The debate on the editorial responsibility of platforms now seems to have been settled: yes, they are responsible for the content they carry. However 'Fake News' remains a favourite game for autocratic governments. Businesses as the most trusted entities and especially those in telecommunications have a huge responsibility in raising public awareness and increasing the digital smarts of the most vulnerable).
The rise of East European talent?
A final point The influx of talented East-Europeans into Western companies had been steady since the fall of the Iron Curtain and the establishment of companies in the region. Many Czechs, Slovaks, Romanians, Bulgarians, Hungarians, Croatians, Serbians, Slovenians and Ukrainians hold key positions at major companies. Nevertheless, according to the infamous 'impostor syndrome', a feeling of inferiority in relation to their Western counterparts has sometimes prevailed.
The Ukrainian government has shown the world that people in Eastern Europe – who may not have been educated at the most prestigious universities, as this was unattainable for people born in the communist era – have the hearts, guts, resilience and skills to be outstanding.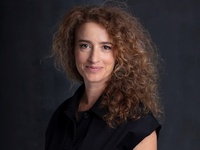 Forward, Post, Comment | #IpraITL
We are keen for our
IPRA Thought Leadership essays
to stimulate debate. With that objective in mind,
we encourage readers to participate in and facilitate discussion.
Please forward essay links to your industry contacts, post them to blogs, websites and social networking sites and above all give us your feedback via forums such as IPRA's LinkedIn group. A new ITL essay is published on the IPRA website every week. Prospective ITL essay contributors should send a short synopsis to IPRA head of editorial content Rob Gray
email
Share on Twitter
Share on Facebook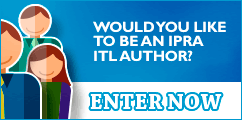 IPRAOfficial