ITL #471 Diverse teams: sharpening student-run public relations agency efforts

1 year, 5 months ago
(Comments)
For Boston University's student-managed agency PRLab, diversity is not a one-and-done checklist item but woven into its culture. By Amy Shanler.
Scopes of work, PR plans, timesheets, activity reports, and transition materials… hallmarks of almost any public relations agency's attempts to keep itself organized, accountable, and effective. Even at PRLab, the longest-running student-managed public relations agency in the United States, account executives track their time, progress, and results for a roster of paying clients, just as they would at any other professional PR firm.

The real-world experience students gain in PRLab doesn't stop at administration. Students learn teamwork, leadership, content marketing, media relations, and community management, all relevant skills that help them secure the next internship or post-graduate position. Perhaps the most important knowledge they gain, however, is the importance of inclusion in creating and implementing successful communications campaigns.
For many students, PRLab is their first experience working on a global team. At Boston University, 24.8% of undergraduate students come from outside the United States. In addition, PRLab has students of varying ages, backgrounds, genders, ethnicities, and ways of thinking that bring a richness of perspectives to the agency. From their first days where they form client teams, students begin to see strengths across their breadth of backgrounds, cultures, lifestyles, capabilities, and unique histories. As the teams evolve and unique working styles, ideas, and values emerge, PRLab account executives learn how to respectfully navigate those differences, establish a respectful working rapport, and find tremendous success in helping clients achieve their objectives.
Diversity has helped PRLab:
Gain new clients for the agency. A global real estate company based in Boston provides property sales, rentals, and payment services. The company works closely with landlords to provide college students an easy way to find, rent, and purchase accommodations. The organization reached out to PRLab to specifically tap into international college students in the Boston area to raise awareness and increase engagement on social media. Without a strong diverse team comprised of the very audience the client hoped to reach, PRLab would not have won the client. By the end of the engagement, the diverse PRLab team increased Instagram followers by 15%, gained 1,835 views on WeChat official account, increased Instagram likes per post by 200%, increased audience reach by 30% per post, and connected with three student organizations for future collaborations.
Connect with existing diverse audiences. A multicultural toy company, whose mission is to promote diversity and self-love through multicultural dolls, books, and accessories, hoped to increase brand awareness and drive sales. PRLab needed a diverse team to help understand how to reach, connect with, and inspire individuals and families shopping for toys that demonstrate diversity and representation, and diversity and inclusion-focused communities and groups. The team tapped into their diverse backgrounds, experiences, and cultures to develop unique content for the brand's website and social media platforms that showcased the dolls, tied into relevant events and trends, and celebrated various cultures.
On the nonprofit side, to help a Boston organization that supports youth with various disabilities lead independent and purposeful lives, PRLab students spoke to youth, mentors, and nonprofit staff to better understand the perspectives of their audiences. In addition, they tapped into their own challenges and setbacks associated with different learning styles, backgrounds, and stereotypes to help ensure their communication was inclusive and respectful. Finally, they engaged more with content creators who had disabilities to develop a foundation for future collaborations.
Help clients reach new diverse audiences. A leadership podcast sought help to reach a younger audience. The first-hand knowledge of the PRLab students provided deep knowledge and understanding of the media consumption habits of the podcast's new target Gen Z audience. Their insights and perspective helped the client understand how to package content and present it in an appealing and engaging way for the target audience.
Elevate and promote women and minority-owned organizations. PRLab has several women and minority-owned organizations. The agency's diversity helps elevate their profiles, expand their audiences, and strengthen the connection to their stakeholders. For an online urban and Caribbean radio station, the PRLab team secured two speaking engagements at college campuses, three new artists for a new newsletter feature, and increased followers on Instagram, Twitter and Facebook. For a business that is the sole importer of an exclusive French sea salt, the team secured media coverage, increased social media engagement, and drove traffic to the website. For a size-inclusive fashion and lifestyle brand, the agency team pitched and earned media coverage and secured the owner a seat on a BIPOC advisory board.
Create new partnerships and connections with other brands. PRLab's diverse client roster has allowed us to facilitate introductions and partnerships among our clients. For example, we secured a pop-up display at one of our client's retail stores for the multicultural doll company. We introduced a local nonprofit to another client to appear as a guest on their social media video series.
The successes the student-managed PRLab has seen for its clients is built on a foundation of diversity, equity, and inclusion within the agency as a whole. Simply put, we practice diversity first at the agency before counseling our clients. For example, diversity on many dimensions is a key consideration when building the agency's executive leadership team. Performance reviews and end-of-semester evaluations focus on competencies of inclusion and creating a welcoming environment. We established a director of diversity, equity, and inclusion to help train our agency to think and act through a lens of diversity. Class lectures embrace diversity starting from the first day of class, and our agency manual and syllabus set expectations with students to ensure we are open to others' ideas, backgrounds, ways of working, and experiences.
For PRLab, diversity is not a one-and-done checklist item. It's woven into our agency culture, and as we continue to learn and share experiences, we can strengthen our agency and the work we conduct for our clients. As PRLab students head out into the professional world, they share these values with their employers to create more welcoming, inclusive work environments, and help their clients connect with their stakeholders in meaningful and respectful ways.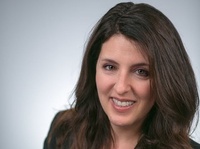 Forward, Post, Comment | #IpraITL
We are keen for our
IPRA Thought Leadership essays
to stimulate debate. With that objective in mind,
we encourage readers to participate in and facilitate discussion.
Please forward essay links to your industry contacts, post them to blogs, websites and social networking sites and above all give us your feedback via forums such as IPRA's LinkedIn group. A new ITL essay is published on the IPRA website every week. Prospective ITL essay contributors should send a short synopsis to IPRA head of editorial content Rob Gray
email
Share on Twitter
Share on Facebook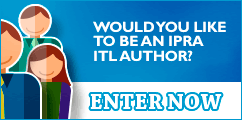 IPRAOfficial