ITL #468 Indian Premier League: a marketer's delight

1 year, 5 months ago
(Comments)
The professional Twenty20 cricket league founded 15 years ago has put sports sponsorship front and centre in India. By Percy Dubash.
No one would blame you if you said you had never heard of cricketers Tilak Verma, Rajvardhan Hangargekar, Raj Bawa and Yash Dhull. But they struck gold when picked by an Indian Premier League (IPL) franchise at the mega auction in Bengaluru for the 2022 season.
The lucrative IPL contracts signed by these young, upcoming India stars are yet another example how sports sponsorship, and the IPL in particular, have democratised opportunities for sports talent in India. Various news outlets carried stories of the journeys of these boys from being the son of an electrician (Tilak Verma) to a millionaire.
The IPL story actually began a decade and a half ago in 2007 with the foundation of the league. At the end of its inaugural season in 2008, Lalit Modi, League Commissioner and Secretary of the Board of Control for Cricket in India said, "The people of India and the rest of the world embraced the Indian Premier League with their hearts and I feel really proud that we have taken the game of cricket…to a new level. It was a difficult road for all of us involved in this venture to walk, there were sceptics…the success is there for all to see."
But in fact, just nine months earlier when the BCCI announced the eight city-based teams franchisee league – whose owners were not determined until 24 January 2008 – that was not the case. Yet, the league raised nearly $2 billion from the sale of media rights, sponsorships and franchise fees.
It attracted over 100 star players from around the world. The first season, running from 18 April until 1 June, combined entertainment and sport played before packed stadiums, dominated television ratings in India, and riveted the country's attention. It also attracted a following among cricket fans worldwide.
Indeed, the IPL changed the landscape of cricket around the world. It was driven by commercial considerations, challenging the existing control of national cricket boards, and created a free market for players who could make far more in six weeks with their IPL teams than in a year (or more) playing for their national teams.
But even post the success of the inaugural season little did anyone across India and the sporting world fathom what the IPL would metamorphose into.
Catalyst for change
The IPL today is the no. 1 cricket league in the world; having changed the face of global cricket forever, it ranks sixth amongst global sporting leagues including the English Premier League and the Spanish La Liga with an estimated brand value of about US $4.7 billion.
Today, Indian cricket is not just a national institution, but akin to a religion. Interestingly, Indians see the rise of cricket and rise of India as one and the same. Cricketers are revered and Indians see their own personal success in the success of these cricketers and in their behaviour/conduct an example of their best selves: gentle, modest and cerebral on the one hand; self-confident, fiercely competitive, aggressive and all-conquering on the other.
For over a decade now, the Indian Premier League has been offering brands a platform to engage and create a distinct impact and thereby achieve scale in a short timespan second to none.
The magic is in the numbers
According to BARC Viewership DATA, IPL 2021 amassed a staggering reach of close to 500 million viewers. In fact, within seven days the league reached over 200 million viewers. Little wonder then why it has emerged as one of the most preferred platforms for sponsors and advertisers alike. The IPL empowers brands to engage and shape consumer perception.
Furthermore, the harsh Indian summers are also a crucial season for a number of brands. It typically entails an increase in spends among certain categories from consumer appliances like air conditioners, fans and air coolers to beverages like Coke and Pepsi, ice-creams, healthcare, travel, automobiles, etc.
Many brands under these categories achieve peak sales during summers by associating with the League, with some consumer durables brands reportedly achieving 30%-40% of their annual sales targets in this period, making summer the most important advertising quarter of the year. The success of the IPL lies in the reach it can afford brands as it helps cut across all segments, be it popular segments, premium segments or masses.
The secular design of the IPL tournament – having the popular/ best players from cricketing nations around the world has been a key reason for its success. Serious cricket married with India's second favourite passion of Bollywood and its film stars, makes for a heady concoction. A magical formula unlike any other that helps grab attention. Enmeshing two of the country's favourite pastimes of cricket and movie stars into one three hour potboiler makes for great family viewing.
Sponsors try out all sorts of innovations, combining the physical with the digital world to engage fans. This unique 'phygital' model, wherein the TV and online broadcast (digital) coupled with in-stadia experience (physical) lets the target audience choose its preferences, driving revenues and eyeballs.
The IPL has been successful because the franchisees have equally benefitted alongside BCCI. Any sports model should ensure a 'win-win' approach for every stakeholder – be it the fans, players, teams, franchisees and the Board. Today, alongside tickets and in-stadia revenues, multiple channels like team merchandise etc and sponsorships drive revenue, although TV broadcast remains the biggest and most profitable piece of the pie. In fact, just a few days earlier
According to GroupM ESP's Sporting Nation Report 2022, cricket sponsorship contributed a mammoth 77% to the total sports sponsorship spend in India during 2021. After a sharp fall in marketing spend in 2020 due to the pandemic, investment recovered last year with sports sponsorship spending on ground, team and franchise across all sports increasing by 73% YoY to reach Rs 2,886 crore in 2021. On 29 March 2022, the BCCI floated the media rights tender for the 2023-2027 IPL seasons and will carry out an e-auction for the first time in IPL history. Market speculation estimates a windfall of Rs 50,000 crore (US$ 6 billion) for the BCCI.
Although cricket has the lion's share, sports such as kho kho, kabaddi, volleyball badminton and tennis have benefited from India's growing focus on sports sponsorship. Brands such as Edelweiss, Herbalife Nutrition, Inox Group, Amul, Nippon Paint, JSW, and SRL Diagnostics, among others, all backed the 228-strong Indian contingent to the Olympic Games last year by inking sponsorship deals with the Indian Olympic Association. Non-cricket sports have gained a huge fillip due to IPL-driven frenzy and brands today are ready to evaluate other sports as an option.
Interestingly, the biggest beneficiaries from all of this are not just the brands. It is the sportsmen and sportswomen of India – youth icons who will inspire the next generation of sporting heroes for a country of a billion people. Promising athletes, boxers, footballers, kabaddi players, table tennis and badminton players and of course the young cricketers – men and women – all stand to benefit. A simple case-in-point being the over 10 world class sports academies that have mushroomed in various sports like wresting, badminton, shooting, boxing, athletics. Some of the sponsorship money is going a long way in training promising youngsters to prepare them for the world stage.
The Olympic Gold Quest initiative is an example of how IPL inspired sponsorship is today moving to other sports. All of which will only benefit Indian sports and the sporting eco-systems. And to think it all began in 2008 with a vision for a global cricket league.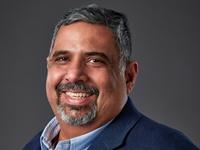 Forward, Post, Comment | #IpraITL
We are keen for our
IPRA Thought Leadership essays
to stimulate debate. With that objective in mind,
we encourage readers to participate in and facilitate discussion.
Please forward essay links to your industry contacts, post them to blogs, websites and social networking sites and above all give us your feedback via forums such as IPRA's LinkedIn group. A new ITL essay is published on the IPRA website every week. Prospective ITL essay contributors should send a short synopsis to IPRA head of editorial content Rob Gray
email
Share on Twitter
Share on Facebook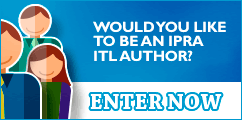 IPRAOfficial