ITL #440 Being comfortable in discomfort: India's PR market shows maturity and resilience

2 years ago
(Comments)
Communications professionals in India responded to the many discomforts of the pandemic by showing adaptability and embracing upskilling. By Arwa Husain.
It was probably in junior college when I had first come across the term IQ, or Intelligence Quotient. It was definitely in the context of one of my brainier co-students flaunting her IQ score. Perhaps Einstein too was mentioned to drive home IQ's relevance.
Through my early work life, I kept hearing about IQ. I was told that if one had high IQ scores, it indicated that the individual had a good chance to be ushered into the corner office!
Then, sometime in mid-2000, I remember reading about EQ or Emotional Quotient in a Page One anchor of a leading daily. The article laid out the importance of EQ and empathy in corporate life. The term, empathy, of course, gained high prominence with the onset of covid-20. I prefer to use the suffix '20' for covid because that's when India was hit by the bug.
Reverting to the usage of EQ and empathy, the other acronym that came into prominence during the pandemic was AQ or Adaptability Quotient. Curiously, when I first heard of this term around three years ago, I felt that the HR world was unnecessarily giving it a hype.
After all, isn't adaptation a part of 'evolution' and 'survival of the fittest' – as argued by Charles Darwin way back in 1859?
Dealing with exigencies
The pandemic, however, taught me that a combination of high AQ and EQ was the best way to deal with the many covid-induced exigencies. In my view, AQ+EQ+IQ also helped firms such as ours to actually thrive in business and be ahead of the curve, despite the raging pandemic. Which brings me to the headline of this article: Being comfortable in discomfort.
Looking back at 2020 and the past few months in 2021, I can confidently say that the Indian PR industry has shown unexpected maturity and uncharacteristic resilience in being comfortable even in discomfort! Here is why I say this.
Let's first look at the rise of segmented communication in PR. While the Indian advertising industry had moved to segmented marketing and direct communication a few seasons back, PR practitioners, by and large, were still stuck in mass communications.
However, with the onset of the pandemic, the PR world, India included, decidedly moved to a digital space. The importance of influencers was felt like never before, and communications was no longer a single narrative spread across masses.
It was wonderful to witness PR consultancies displaying remarkable adaptability in developing strategies, approaches and narratives that were specific to particular target groups, their demographics, markets and preferences.
Effective measurement of outcomes
In this, we derived the most important benefit, and that is how to effectively measure the 'outcome' of a campaign. I can write from personal experience that this issue of measuring a campaign's effectiveness had been plaguing our industry for years. Digital tracking and measurement has come as a big relief for us.
The second trend that underlines the adaptability of Indian PR firms is how these enterprises came up with new and different lines of businesses. With the media world shrinking – it was especially bad for print media – and getting more digital, the PR industry introduced several firsts in order to remain relevant.
One prominent example would be how almost every PR firm worth its salt launched a virtual events practice overnight. We also know of how ESG and social impact practices became buzzwords during this period.
That's not all. We were also witness to PR firms creating and managing podcasts on multifarious client issues. This trend is second nature to most agencies today. Net-net, the PR world looks and behaves very different from what it used to be in the pre-pandemic days.
Continuous learning is essential
What's really heartwarming to me is how PR professionals are responding to the many discomforts induced by the pandemic. I see them embracing 'upskilling' since they have realised that to remain relevant, continuous learning is a must.
Executives – irrespective of their experience – in my firm and outside have been deep-diving in the digital world to understand its various tools. They are investing in how to create infographics and produce/edit videos for clients on their own. They are investing in finding micro-influencers using digital tools. And, they are investing in how to measure the effectiveness of campaigns, so that they can successfully negotiate for an upward revision in consultancy fees.
Inspired by all these examples of boundless energy and effort, I am reveling in this state of being comfortable in discomfort. Aren't you?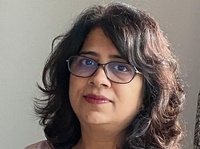 Forward, Post, Comment | #IpraITL
We are keen for our
IPRA Thought Leadership essays
to stimulate debate. With that objective in mind,
we encourage readers to participate in and facilitate discussion.
Please forward essay links to your industry contacts, post them to blogs, websites and social networking sites and above all give us your feedback via forums such as IPRA's LinkedIn group. A new ITL essay is published on the IPRA website every week. Prospective ITL essay contributors should send a short synopsis to IPRA head of editorial content Rob Gray
email
Share on Twitter
Share on Facebook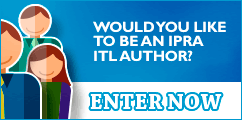 IPRAOfficial