Getting Image Rights Right

13 years, 11 months ago
(Comments)
As the explosion of online photo and video-sharing transforms the public's understanding of creative media ownership, Dan Perlet explains how Corbis is making sure creative professionals know how to protect themselves from falling foul of copyright law.
As one of the world's leading visual media providers for advertising, marketing and media professionals, Corbis is committed to protecting the copyrights of the tens of thousands of photographers, illustrators, videographers and type designers that we represent. Both the creators of the content and those people contained within it – such as models, actors and musicians – are legally and morally entitled to a share of the revenue generated from it being licensed.

However, these intellectual property rights are not always clearly understood by the individuals and companies seeking to use imagery and footage: an industry survey last year showed that 82% of people who routinely use digital images do not know that there are laws governing this activity. In a bid to tackle this, Corbis has for years led efforts to challenge these misconceptions and ensure everyone knows how to get licensing rights right.

From a content user's point of view, getting rights wrong can have serious consequences. Virgin Mobile Australia, which used a Flickr image of a Texas teenager without her consent in a poster ad campaign, has undergone over 18 months of negative publicity and costly litigation proceedings to resolve the issue. The case in which a Missouri family's photo was sourced from the internet and used by a grocery store in Prague highlighted the ease with which such a mistake can be made.

When it comes to professional images or footage, media content providers have tracking software that crawls the internet for to check if images have been licensed correctly and take action where they have not.

Copyright laws

Breach of licensing occurs whenever copyrighted imagery or footage is used without the proper clearances. In the heat of a short-notice new business pitch or that all important presentation to the senior team, it can be tempting to simply cut and paste a powerful image from the internet without thinking about where it came from.

Or it can be the case that a company employs a designer who uses an image incorrectly. Although it's the designer who has chosen the image, it's the responsibility of the designer's client to check that the images used are licensed properly, something of which many companies – especially small businesses – are not aware.

Corbis understands and recognises this. Businesses such as ours could employ heavy handed, litigation tactics such as those used by record labels that fined 14 year-olds for file sharing a few years ago. However, we also understand that to threaten our customers aggressively would alienate the very people who sustain our business.

So, in order for Corbis to communicate the message to content users that it can be easy and very cost effective to protect themselves and their businesses from falling foul of the licensing law, we need to take a measured, educative approach.

Tips on doing it right

In association with organizations like the British Association of Picture Libraries and Agencies (BAPLA), Corbis is working to proactively inform creative media users through traditional and social media campaigns, seminars and events as well through direct mail when necessary. Throughout all our communications, our primary focus is on providing tips so that photo buyers can be sure that they're doing the right thing:
1. Use licensed web designers who know the law – why spend money paying a designer but scrimp on the small license fee only to get caught out later on?

2. Ensure you get a receipt for payment and a copy of the licence itself for any images or footage used in materials you have designed for you – in house or externally. This is your proof you are protected.

3. If there are any people in the images or footage, you'll need model releases, which is permission from the people in the image that you can use their likeness. Even under Creative Commons rules, model releases are required and not provided automatically. A reputable stock company will clearly indicate if the image you want to license has model releases.

Building relationships

Where a company has breached the licensing law, Corbis communicates directly with the company by letter explaining that we believe the image may not be appropriately licensed and inviting the company to either provide a license or license the image appropriately. By not sending an invoice demanding payment, but instead encouraging clients to do the right thing, we try to build a stronger relationship with customers and educate them about copyright along the way.

The aim of this campaign is not to stifle creativity – it's to highlight to those who use images and footage creatively that they need to honour the contributions of those who made it and also to protect themselves against breaching copyright laws. By making a small effort when sourcing visual content for internal or external use, companies can make sure that they get rights right every time.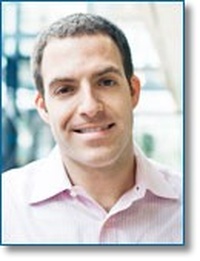 Forward, Post, Comment | #IpraITL
We are keen for our
IPRA Thought Leadership essays
to stimulate debate. With that objective in mind,
we encourage readers to participate in and facilitate discussion.
Please forward essay links to your industry contacts, post them to blogs, websites and social networking sites and above all give us your feedback via forums such as IPRA's LinkedIn group. A new ITL essay is published on the IPRA website every week. Prospective ITL essay contributors should send a short synopsis to IPRA head of editorial content Rob Gray
email
Share on Twitter
Share on Facebook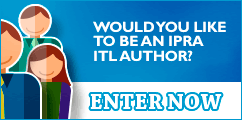 IPRAOfficial